The Folio Society makes some of the most beautiful books in the world, fiction and non-fiction. Just in time for St Valentine's, they have published a new anthology of 155 poems over 264 pages on the subject of love. Acclaimed British poet, artist and filmmaker, Imtiaz Dharker, has researched and collected the work of ancient and contemporary voices from around the world exclusively for The Folio Society.
Dharker describes herself as a "Scottish Muslim Calvinist" adopted by India and married into Wales. Her selection for this book reflects the richness and variety of her background and interests. Love Poems is a wonderful selection of poetic responses to love across the ages, from Rumi, Shakespeare and Christina Rosetti to Philip Larkin, Michael Ondaatje and Carol Ann Duffy (former Poet Laureate), just to name a few. Korean-American illustrator Mikki Lee celebrates the diversity of the collection through a series of highly stylised artworks, while a metallic blocked-cloth binding – textured Cloud Dragon paper endpapers, a stunning blocked cloth slipcase and twin ribbon markers complete this beautiful edition, perfect for gifting or adding to your own collection.
Lee's illustrations are highly stylized and graphic with texture, patterns, and coloured lines.
In Love Poems, Dharker has skillfully woven a narrative through her selection, with poems flowing between themes rather than arranged according to geography or chronology. This edition embraces the cultural diversity of classical and contemporary poetry, discovering little-known poems while also showcasing the better-known favourites.
From tempestuous and passionate to subtle and pensive, the wide-ranging voices and experiences in this compilation will resonate with readers of all ages. The ebb and flow of style, length, era and language is refreshing and fluid, as love is portrayed in a myriad of ways.
Book Illustration Competition winner Mikki Lee has produced a stunning body of work. Her mesmerising artwork beautifully interprets the collection, setting this unique volume apart with eight integrated colour illustrations. In this book we can appreciate her natural affinity for nature and her love for creating scenic illustrations.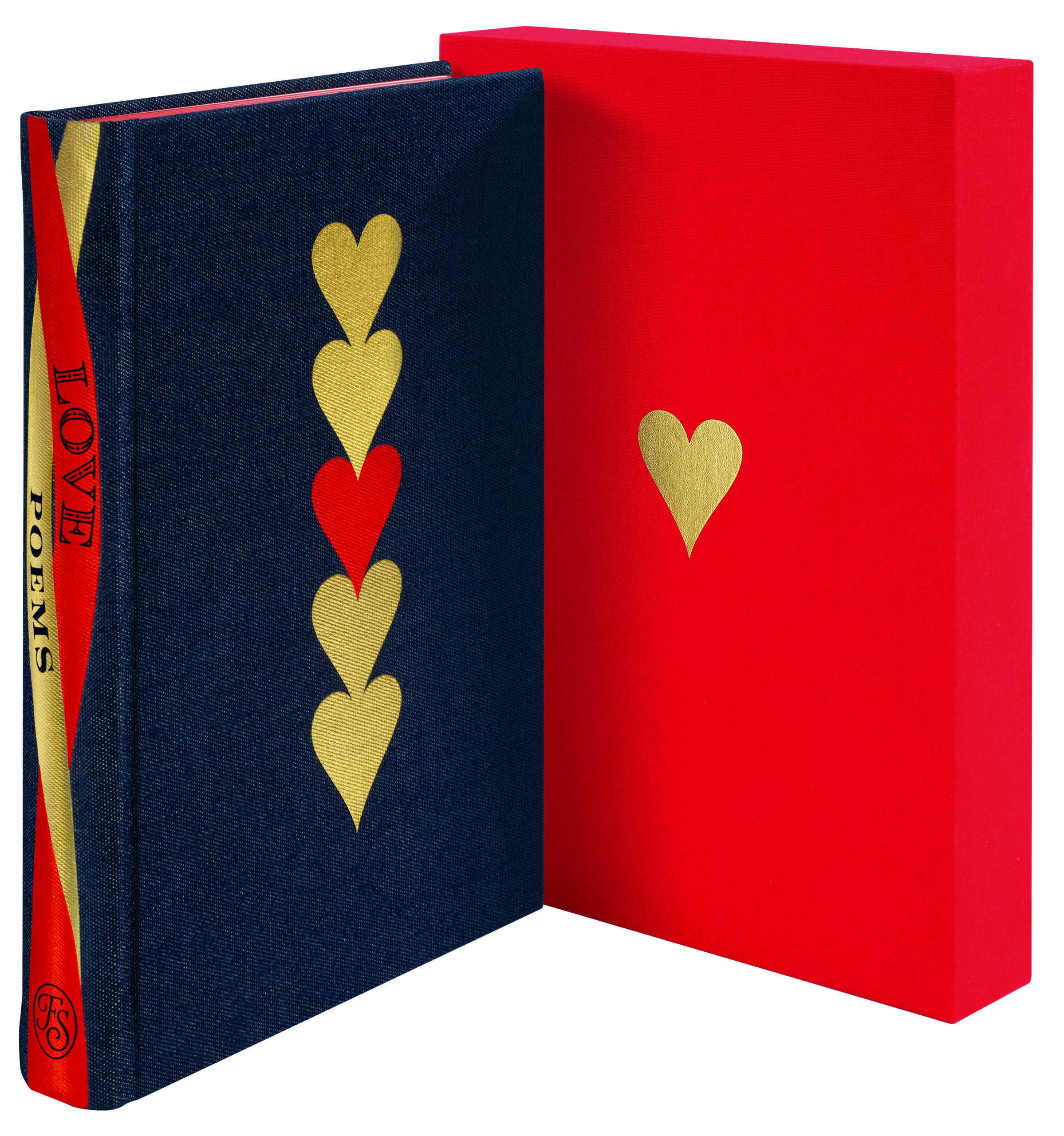 LOVE POEMS is available exclusively from The Folio Society.
Illustration © Mikki Lee 2021 from The Folio Society's Love Poems.
Opening picture: Irina Iriser (Pexels).