Lockdown has certainly tested relationships to a degree that most of us would have never imagined. Luckily, it seems that it has had a positive effect on love. Most of the studies conducted about the subject conclude that more than half the couples feel that lockdown has brought them closer to their partner. So, with that good news, we should be looking at how to celebrate Lockdown St. Valentine's.
In my books, there is no better way to start St Valentine's celebrations than with a glass of champagne. For this occasion, I am choosing Veuve Clicquot Rosé. With its coppery colour and expressive aromas of wild strawberries, this full-bodied, structured champagne is defined by its length and character. Available from £47.50 at CLOS19, Harrods, Veuve-Clicquot and other high-quality retailers.
Like Coco Chanel, I only drink champagne on two occasions, when I am in love and when I am not.
As we haven't really had the chance to spend much money in the last year, why not throw caution to the wind and go for some extravagant gifts. 2021 has been declared the "Year of Love" at Harry Winston, and celebrations commence in perfect tune with this romantic Midnight Valentine's Dance white gold timepiece. Animated with a dynamic ensemble of dancing hearts and powered by the finest Swiss mechanical movement, this feminine limited-edition timepiece from the Midnight Collection encapsulates the message of passionate love for a lifetime.
Effortlessly elegant and truly pretty, this stunning timepiece by Harry Winston embodies the expression of love with superlative simplicity.
I can't imagine a man who would not wish to wear on his wrist the striking RM 72-01 Lifestyle In-house Chronograph by Richard Mille. Poised at the intersection between Haute Horlogerie, dance and music, this is a watch that epitomises technology at the service of elegance. The new RM 72-01 keeps time, three beats to a measure, a rhythm emphasising three numbers: three, eight and eleven. Three beats for the three counters that immediately capture every eye. The transfers from minutes to hours have been isolated from the seconds wheel in this flyback chronograph which incorporates a double oscillating pinion mechanism developed and patented by Richard Mille. This model is available in four different combinations—5N red gold, titanium and black or white ceramic. It features an automatic winding movement, with a 50-hour power reserve.
The RM 72-01 Lifestyle In-house Chronograph by Richard Mille represents a new space born of a play between spirit and sensation.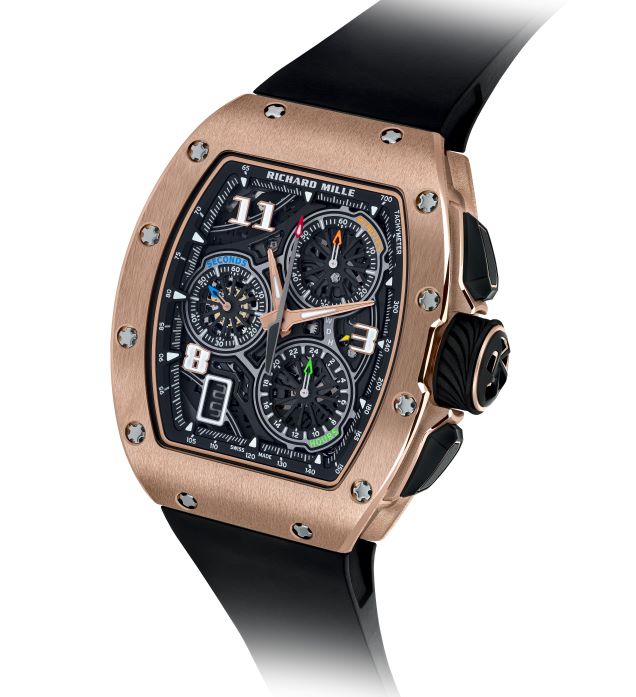 To continue this day of love and self-indulgence, what's best than a luxurious dinner with the Love Caviar Hamper by Caviar House and Prunier? With three of their Yves Saint Laurent 50g tins of caviar, a whole pack of blinis, delicious crème Fraiche and a bottle of their in-house Rosé Brut Champagne, this gorgeous hamper will surely not disappoint even the most exquisite of palates.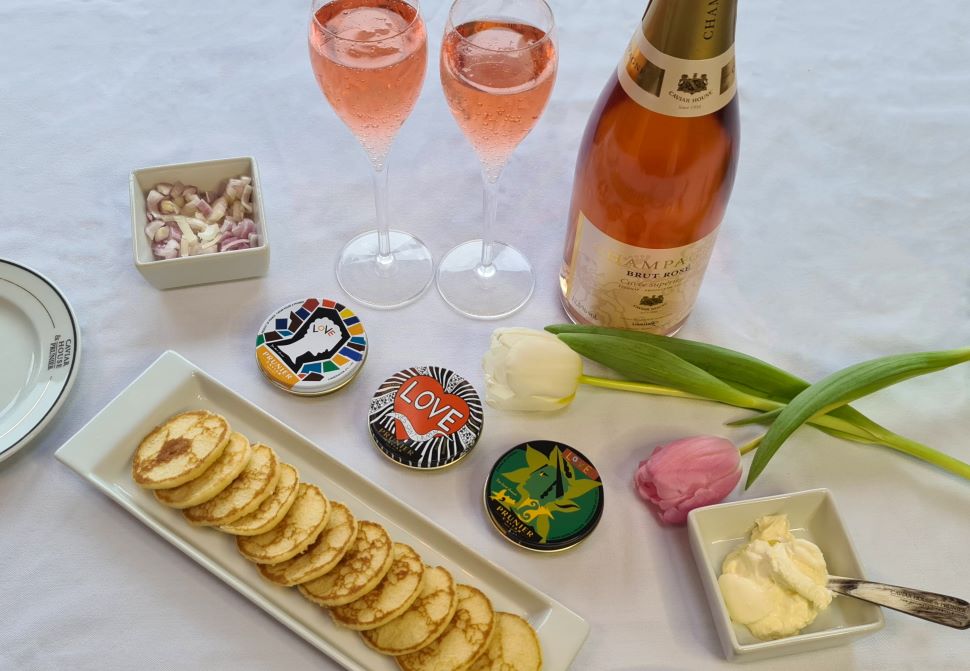 Since going out is out of the question, why not get a little risqué with a game of Scrabble… with a twist. Aspinal of London has created a luxury edition as part of its brand's range of traditional games. Exquisitely handmade with a leather hand-bound playing board atop a Jewel Italian calf leather tray in red which is felt-lined & provides stowage for the 100 Bridle Hide backed letters, four leather-bound letter racks, rules and letter drawstring bag. The tray is trimmed to the base with a non-slip Suedette making it perfect for the coffee table. If you are wondering what we mean with getting a little risqué think along the lines of strip-poker but with letters instead of cards. £1,195. Also available at Harrods.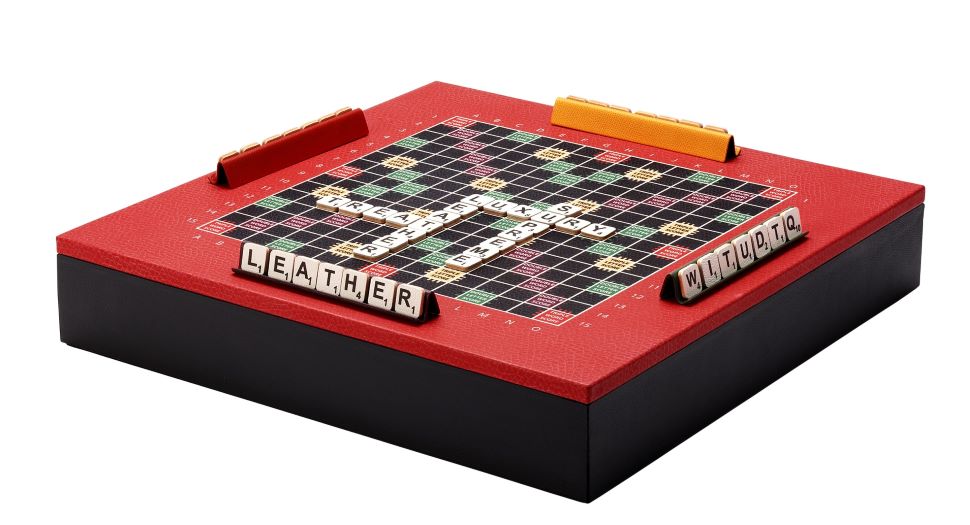 We couldn't possibly end the evening without a drink of something robust and luxurious. The Craft Irish Whiskey Co. has collaborated with iconic jeweller Fabergé to release "The Emerald Isle Collection", a seven-piece custom made whiskey set which celebrates the "Seven Wonders of Ireland". Beautifully presented in a dark walnut experience box, each set features two bottles of ultra-rare, 30-year-old, triple distilled Irish whiskey, accompanied by two unique and exclusive creations from Fabergé: its first-ever Celtic Egg object and bespoke Altruist watch. Each collection also includes a humidor with two ultra-rare Cohiba Siglo VI Grand Reserva cigars, a gold-plated cigar cutter and water pipette, pure obsidian whiskey stones, a hip flask with a sample of the Emerald Isle whiskey (the rarest Irish whiskey in existence) and a carafe filled with Irish spring water from the same region where the whiskey was made.
The inaugural launch of these limited-edition boxes will take place via a private auction in Houston, Texas tonight 2nd February 2021 – with 100% of all proceeds, beyond cost price, going to charity.
Opening picture- Rene Magritte, The Lovers (1928).