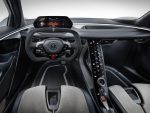 From the famous 'Seven' to the all-electric Evija hypercar, 

Simon de Burton charts the rise and fall and rise again of 

one of Britain's best-loved car marques. 

Today's cars are considerably more powerful than their equivalent models from the past but, rather like today's people, most have also become noticeably larger and heavier.

It's a situation that might have the late, great Colin Chapman spinning in his grave at 12,000 revs-per-minute – because his mantra, you see, was 'add lightness'. Only a genius could have made such an oxymoron seem like complete sense, and Chapman was certainly that. Born the son of a north London hotelier in 1928, he developed an interest in aircraft that led to a brief spell with the Royal Air Force during which he trained as a pilot and studied the principles of aero engineering that he would later adapt to his cars.

After leaving the RAF, Chapman embarked on a career as an aluminium salesman and began racing cars of his own design in his spare time. The first was a modified Austin Seven dubbed the 'MK 1' with which he enjoyed moderate success before developing the 'MK2,' the first car to bear the Lotus name. Prize money won with the MK2 enabled Lotus Engineering, which Chapman established in 1952 with fellow engineer Colin Dare, to create MK 3, 4 and 5 versions prior to commercialising the MK6, around 100 examples of which were sold before Chapman launched the product that would put him on the map as a car designer – the legendary Lotus Seven.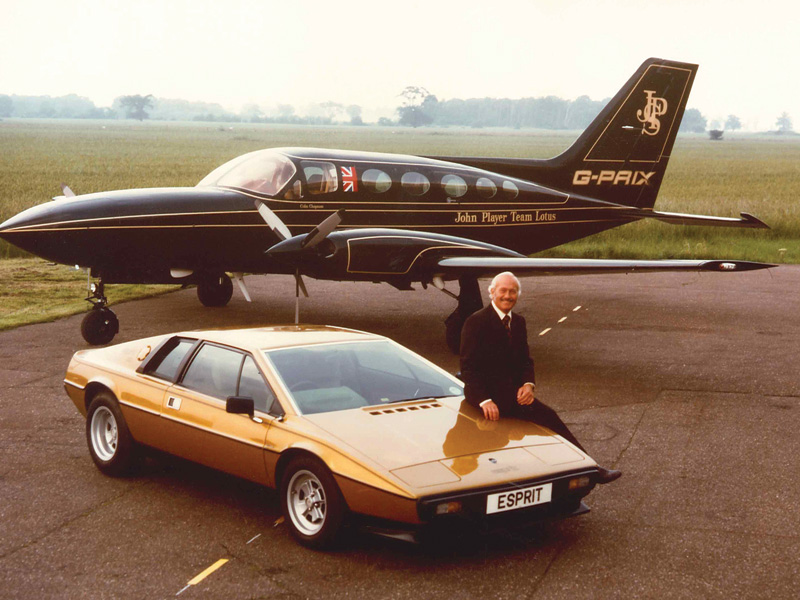 If the late actor Patrick McGoohan, the figure six and the statement 'No man is just a number' mean anything to you, then the Lotus Seven will need no introduction. For those to whom all of the above is completely meaningless, I am referring to the cult 1960s television series The Prisoner, in which McGoohan played a freshly resigned British agent who was captured and incarcerated in an isolated seaside town known as 'the Village'. While still a free man, 'Number Six' – as he was called in the Village – flashed about London in a green and yellow Lotus Seven carrying the now-legendary registration number KAR 120C.To say the Seven is an icon of sports-car design is, for once, no exaggeration.
It was created by Chapman in 1957 as a low-budget, road-legal club racer, which was sold in either turnkey or kit form. The latter would have  been exempt from purchase tax had it been supplied without assembly instructions  – a problem the lateral-thinking Chapman negotiated by selling Sevens with directions on how to dismantle them, which buyers  simply had to follow in reverse. Despite being bare-bones basic (luxuries such as doors and a heater were eschewed), the car attracted a strong following among enthusiasts who embraced its excellent handling, decent power-to-weight ratio and, above all, the fact that it provided a true, seat-of-the-pants driving experience.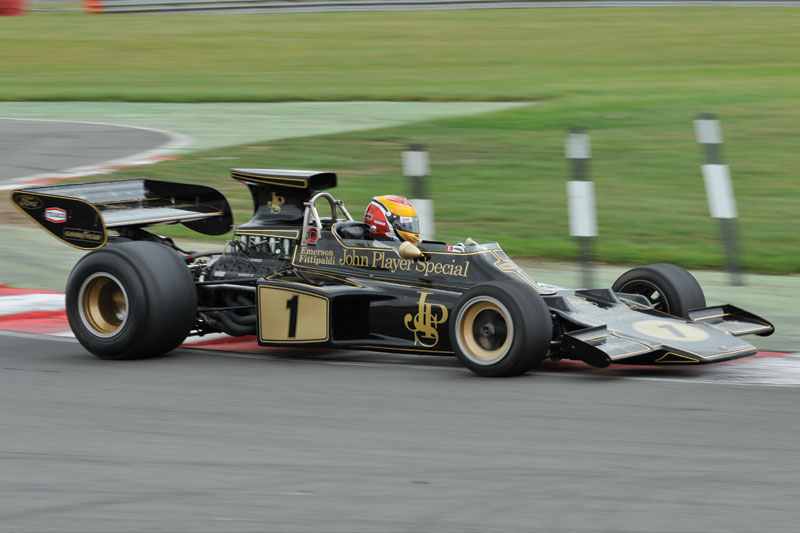 Lotus carried on building the Seven until 1973, when it opted to sell the rights to produce the design to the car's UK agent, Caterham Cars, which has continued to make them ever since.
In between times, Chapman, Lotus Engineeering and Team Lotus – the racing branch established in 1954 –  had well and truly blossomed. In 1957, the first road car was launched in the form of the svelte Elite, followed by the Elan of 1962 and the distinctive, low-slung Europa (1966) before the 1970s heralded the 'wedge era', first with the Elite II, a luxury, four-seater introduced in 1972 , and then the Eclat and Esprit. The Esprit proved to be one of the most celebrated Lotus models of all, not least because of the starring role played by one in the James Bond film 'The Spy Who Loved Me' – during which Roger Moore's Bond raised more than an eyebrow by driving off the end of a pier in an S1 model that magically transformed into a submarine, having been adapted for the film by Florida-based Perry Oceanographic at a cost of $100,000.
While all that was going on, Chapman was simultaneously travelling the world with the Lotus Formula One team (famous from 1972 for its black and gold 'John Player Special' livery) that took its first chequered flag at Monaco in 1960 with Stirling Moss behind the wheel – paving the way for a total of seven F1 constructor's championship and six driver's championship victories. Other celebrated Team Lotus drivers included Jim Clark, Graham Hill, Jochen Rindt, Mario Andretti and Ayrton Senna who, between them, took Lotus F1 cars to no fewer than 79 grand prix wins before the firm backed-out of the sport in 1994.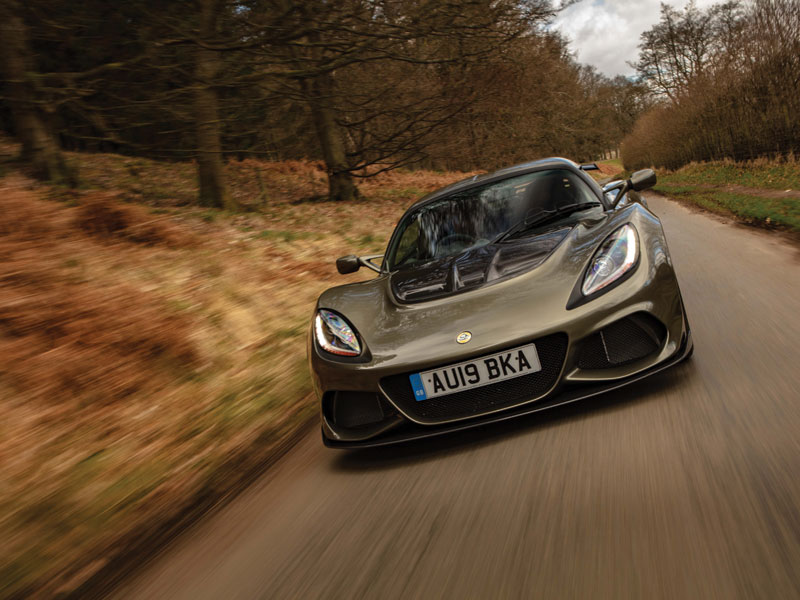 But despite enjoying such glories, Lotus was a failing business by the dawn of the 1980s. Hit hard by the global downturn, road car production dropped to fewer than 400 vehicles per year – leading Chapman to raise cash by signing a deal with Toyota to develop some of the Japanese maker's sports cars and to use its drivetrains in future Lotus models. A separate U.S. company called Lotus Performance Cars was also established but, although sales picked up, existing financial woes were exacerbated by the UK firm's links with the DeLorean scandal as designer of the ill-fated sports car's chassis – and, shortly after Chapman died from a heart attack in 1982, Lotus was sold to a group of investors that included British Car Auctions founder David Wickins and JCB boss Sir Anthony Bamford.
Wickins and team managed to save the firm, but lack of development cash soon saw Lotus back on the market and being bought by automotive giant General Motors – which passed it on to Italian businessman Romano Artioli (then also the owner of Bugatti) who, in 1996, sold a majority stake to Malaysian car maker Proton. That same year saw the launch of the Elise roadster that was followed, four years later, by the hard-top Exige. It is these models, along with the firm's engineering consultancy work, that has enabled Lotus to survive the past two, occasionally tumultuous decades (which included a convoluted, unsuccessful and short-lived return of the Lotus name to F1).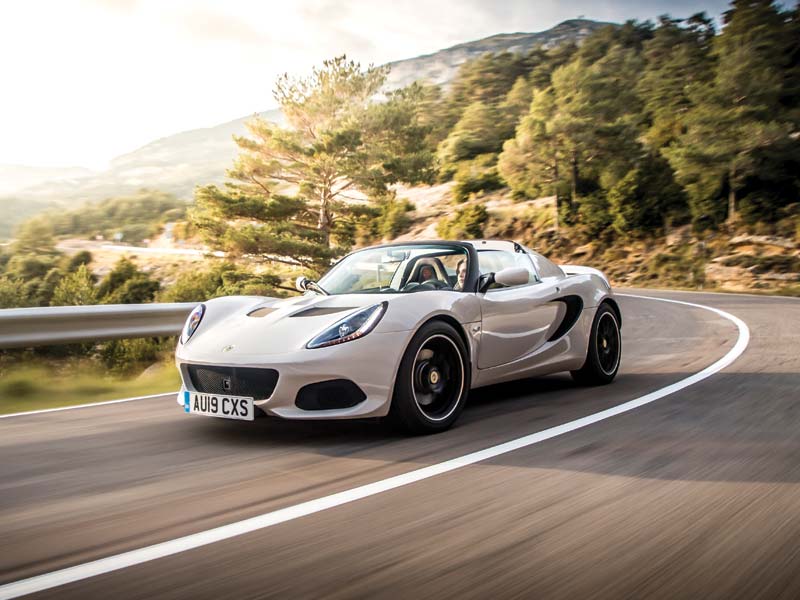 Since 2017, however, the future of Lotus has looked brighter following its joint acquisition for £100m by Chinese automotive giant Geely and Etika Automotive, a branch of Malaysian vehicle assembler and distrbutor DRB Hicom. As owner of Volvo, Polestar, the London Electric Vehicle Company, Lynk and Proton (among other firms), former refrigerator maker Geely has forged ahead in the development of electric cars – and recently announced that the next Lotus would, indeed, be powered by batteries. The ambitious Evija is a striking-looking two-door sports coupe that has been developed in partnership with F1 expert Williams Advanced Engineeering. Powered by four electric motors reputed to produce a combined 1,970 horsepower, the Evija will be able to accelerate from standstill to 60 mph in well below three seconds.
Lotus also claims it will be the most powerful car ever to enter production, that it will have a range of 250 miles and a top speed of more than 200 mph. And, of course, it will be the lightest electric hypercar ever built – although it will, paradoxically, be the heaviest Lotus ever made. One can't help but wonder whether or not Chapman would have approved…
Caterham Seven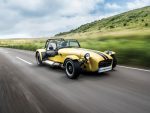 The fact that Colin Chapman's legendary 'Seven' not only remains available today but, in some forms, is still one of the fastest cars on the road from 'a to b' surely bears testament to its original brilliance. Caterham Cars, which has held the rights to build the Seven since acquiring the design from Chapman 45 years ago, offers the car in a range of versions that culminate in the hair-raising 620R and S models fitted with a supercharged, two-litre Ford engine producing 310 horse power.
That might not sound excessive these days but, in a car weighing little more than 500 kilos (remember that 'added lightness') it results in a nought to 60mph time of 2.79 seconds – which makes it as quick as a £1.5m Bugatti Veyron. In truth, the 620 has more performance than  than most people would want in a road car, but there are plenty of others available that offer all of the fun without the fear.
Perhaps the recent model that was closest to Chapman's original concept was the '160' of that featured a tiny, three-cylinder, 80 horsepower Suzuki engine and ultra-basic specification – but was still thrilling to drive and offered a 90 mph top speed. It was discontinued in 2017, making the current, £26,490 Seven 270 the marque's entry-level car. With a Ford 1.6 Sigma engine producing 135 horsepower, it will still sprint from standstill to 60 mph in five seconds and carry on to a top speed of 122 mph – it's like flying on the ground.