A journey into making
9–13 May
For five days in May, hundreds of locations around London give themselves over to the discovery and celebration of craftsmanship in every sector of making – from Britain and around the world. From the smallest off-the-beaten-track atelier to the storied livery halls of ancient makers' guilds, the shop floors of luxury retailers to the Houses of Parliament, London Craft Week takes people on a journey of discovery into the capital's most creative spaces. Launched in 2015 and now in its fourth edition, London Craft Week is the only festival of its kind in the world. Its packed calendar of events includes behind-the-scenes demonstrations, hands-on craft workshops and a programme of talks, interviews and discussions featuring some of the most fascinating individuals working in global craft today. Over the course of the week, a visitor might learn the intricacies of Swiss horology, British millinery and Danish ceramics; blend their own fragrances, print their own books and craft their own tableware; and hear the stories of crafted works and iconic luxury products direct from the mouths of their makers – but still only scratch the surface of what London Craft Week has to offer.
More than 200 events over the week span a vast spectrum of craft disciplines, from jewellery and leathercraft to printmaking and carpentry, and involve both established makers of global standing –the likes of Vacheron Constantin, William & Son, Georg Jensen or Dunhill– and emerging talents such as the ceramic artist Phoebe Cummings, and the glassblower Jochen Holz.
In our opinion, these are the highlights of London Craft Week 2018:
• Two events organised by Vacheron Constantin at their boutique in Bond Street. The first is a master engraving demonstration by one of their master engravers. The sessions focus on the delicate pounced ornament engraving technique, which consists of removing material so as to fashion relief effects. This is an opportunity to discover the Métiers d'Art Les Aérostiers collection that uses these techniques with stunning results.
The second event that Vacheron Constantin offers to the public during LCW is the chance to meet their in-house master watchmaker for an hour-long demonstration of fine watchmaking, including the assembling of a movement.
Booking necessary Tel. 020 7578 9500
• It is also worth mentioning a unique showcase of some of Switzerland's most revered small watchmaking houses, including Laurent Ferrier, Romain Gauthier, Ludovic Ballouard, De Bethune, Ferdinand Berthoud, Graham, H. Moser & Cie, and Moritz Grossmann – hosted by William and Sons.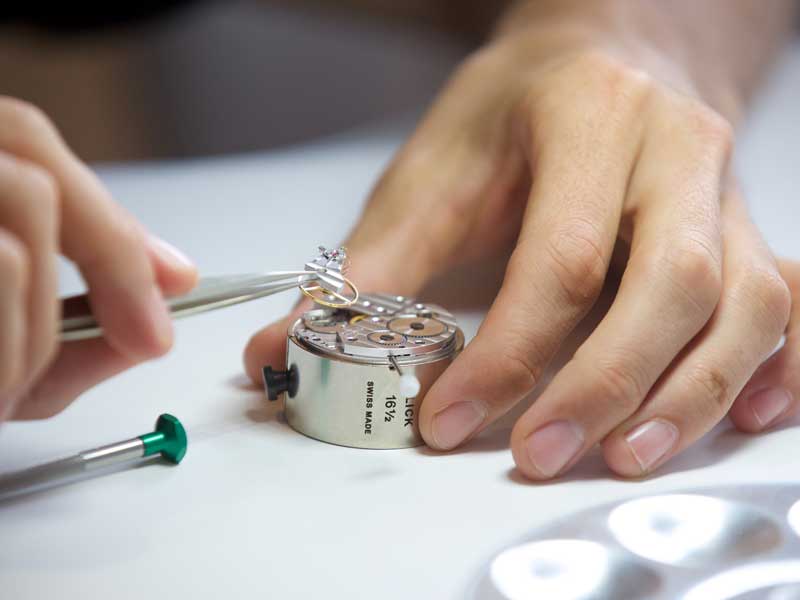 • A series of meet-the-maker talks and interviews, where contemporary artists and craftspeople reveal the stories behind their works. Participants include Designer Morag Myerscough and tapestry artist Christabel Balfour.
• The return of the #LibertyOpenCall, when the celebrated department store invites designers and makers to submit their product for a chance to be stocked in the home department. Over at Carl Hansen & Son's Clerkenwell showroom, Huit Jeans offer 10 exclusive items for sale only available during London Craft Week.
• Opportunities to gain insider access to the world's most prestigious luxury brands and fashion houses, with special events from the likes of Mulberry and Vivienne Westwood; a drinks reception to celebrate John Smedley's newly commissioned artworks by artistic couple Robert Montgomery and Greta Bellamacin; and an in-store perfume-making workshop at Floris.
• Behind-the-scenes access to some of London's most iconic, off-the-beaten-track locations. Squire and Partners, the architects behind The Department Store Brixton, one of the most beautifully restored buildings in southeast London, will lead an insider tour of the building, culminating with drinks in the panoramic rooftop bar. On the other hand, Mayfair's members' club, 5 Hertford Street, hosts a bespoke board-game evening featuring exclusive works by luxury game makers Alexandra Llewellyn, Purling London, Pickett London, Simpson London and Geoffrey Parker.