Laura Donnelly made her on-screen debut in 2005 in the Emmy Award-winning comedy drama Sugar Rush and hasn't stopped working since. From internationally acclaimed plays such as The Ferryman for which she won an Olivier Award to blockbuster TV shows such as The Fall and The Nevers. Back in London after filming Werewolf by Night (Disney+/Marvel) alongside Gael García Bernal, Laura spoke to our Editor Julia Pasarón about her passion for acting and how she has become a superhero like you've never seen before.
Laura was born and raised in Northern Ireland and graduated from the Royal Scottish Academy of Music and Drama in 2004. It was thanks to an Irish dancing teacher she had in school that she decided to pursue a career in acting. "I was just seven or eight. She really encouraged me and kept saying I was destined for the stage," she shares, "and I don't know if I would have contemplated becoming an actor if it hadn't been for her." From her early participation in amateur productions, she developed a love for the theatre, "that first feeling of being backstage and getting ready for a show, that really got me."
I seek out women who are complex. I want to have to investigate my characters and I want them to be well-rounded…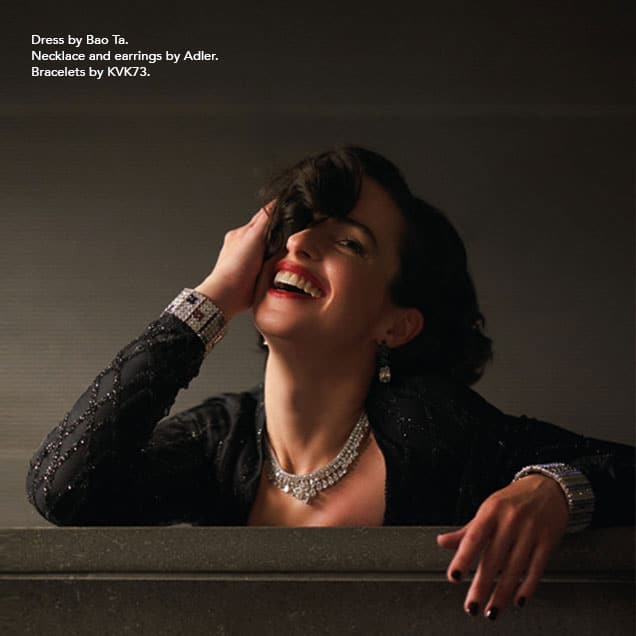 Once she had made up her mind, she realised that a lot of her life would probably involve living in London, so she went to study in Scotland to spend time elsewhere. "I've always loved Scotland so it was an easy decision. The school was great and I had a wonderful three years there." The same summer she graduated she did her first professional play, David Mamet's A Boston Marriage, in Dublin. From there she went to Edinburgh to do some more theatre before moving to London where her career on TV took off significantly. From Emmy Award winning Sugar Rush (Channel 4), BBC's Merlin and The Fall, with Jamie Dornan and Gillian Anderson, Golden Globe nominated Outlander and BAFTA award-winning drama Occupation to many more. Recently she can be seen in HBO's hugely popular fantasy series, The Nevers (available on Sky and Now TV).
Laura Donnelly and Paddy Considine in the original cast of The Ferryman. © Photo Johan Persson.
Set in London in the last years of Queen Victoria's reign, The Nevers focuses on the "Touched": people – mostly women – who suddenly develop abnormal abilities, some more charming than others. Among them is Amalia True (Laura Donnelly), a mysterious, determined widow and Penance Adair (Ann Skelly), a brilliant young inventor. They are the champions of this new underclass, making a home for the Touched to make room for those whom history as we know it, has no place. The series also stars James Norton, Eleanor Tomlinson, Olivia Williams and Nick Frost.
Having seen Laura in several of her TV roles, I think her projects encompass a lot of strength. Despite her small physical frame and delicate features, there is a power in her that comes out in every one of her characters. "I believe that most actors bring a natural kind of something with how they act, so casting directors who have previously seen your work will think of you when they need to cast for a similar role. I think in my case it may be the direction you point out, but I try to diversify and present my characters differently. You have to be careful or you can end up playing the same roles all the time."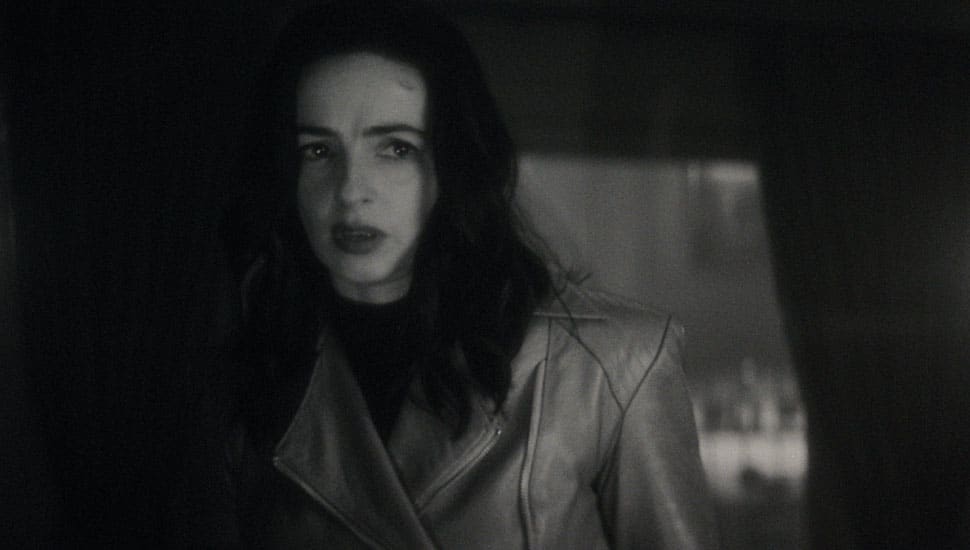 Laura Donnelly as Elsa Bloodstone in Werewolf by Night, exclusively on Disney+. Photo courtesy of Marvel Studios. © 2022 MARVEL.
Amalia True is a very good example of the kind of character Laura likes playing. "I seek out women who are complex. I want to have to investigate my characters and I want them to be well-rounded. Amalia is strong and determined, but also vulnerable. The same with Caitlin. She has strength but there's huge vulnerability there, a struggle to deal with what is going on." Laura is referring to the role she plays in The Ferryman, written by her partner Jez Butterworth and directed by Sam Mendes. The play was inspired by a true story. Several months before Laura was born in Belfast, her 26-year-old uncle, who was involved with the Irish Republican Army, vanished. Three years later, his body was found in a bog. Laura told this story to her partner and he made it into The Ferryman. It was the fastest-selling play in Royal Court Theatre history and won Laura an Olivier Award for Best Actress in 2019, a nomination at the Evening Standard Theatre Awards and a nomination for the Tony Award for Best Actress for the Broadway production.
It is not just for The Ferryman that her theatre work has been lauded. Critics often praise her performances. For example, her role as "other woman" in Butterworth's The River opposite Hugh Jackman was described as graceful and convincing by The New York Times, and she also received acclaim for her work in The Wasp, Philadelphia Here I Come, Romeo and Juliet and many more.
Opening picture:
Laura Donnelly wears dress by Bao Ta.
Jewellery by Adler.
To read this interview in full, please order your copy of our new issue HERE.