By Lavinia Dickson-Robinson
Now in its 45th edition, and for a 10th time, LAPADA has created a Stylish pop up in the middle of Berkley Square.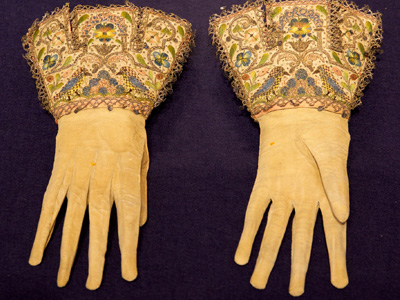 LAPADA is the largest association of art and antique dealers in the UK. For one week every year over 110 specialists come together for the annual LAPADA Art & Antiques Fair. The fair has always been known for showing the most prestigious and rare pieces. So what better place than the heart of Mayfair to display exquisite collections of painting, sculpture and divine jewellery together with a dazzling array of beautiful antiquities that you never thought you need but now you can't live without? You know that saying I can resist everything but temptation? Well, this is very true of the LAPADA Arts & Antiquities Fair
A preeminent exhibition of this kind needs an excelling executive team. Lord de Muley, who is chairman of LAPADA was pleased to announce in his chairman's statement the appointment of Freya Simmons as CEO and Sophie Wood at Fair Manager. With 20 years experience between them, having worked at companies like Christie's and Clarion among other, these two exceptional women are perfectly placed to continue the growing success and popularity of this incredible fair.
Each year there are awards in certain categories:
Best furniture went to Mackinnon Fine Furniture – Best Furniture
Pair of George II Green Japanned Bureau Book case attributed to Giles Grendel England circa 1740
Witney Antiques – Best Object
Pair of Gloves – Leather, silk worked with silk and metal thread, spangles; long and short satin, knots and couching stitches, metal bobbin lace.
The Linda Blackstone Gallery – Best Glass
Meadow Bowl by Louise & Colin Hawkins – Hand Blown and Hand Sand Blasted, 2018
Lucas Rarities – Best Object d'art
Nightingale – A Cartier 19th Century songbird cage belonging to the late Jeanne Toussaint, Cartier's head designer from 1933-1970. Movement by E. Flajoulot of Paris.
Boccara – Best Textile/Best Stand
Allegory of Time – wool tapestry hand-woven at Aubusson. "C Dodane" at bottom left and "Aubusson"at bottom right 350 x 270 cm Circa 1930.
The Old Corkscrew – Best Silver
Rare Victorian novelty silver sovereign case marked for London 1883 in the form of a Japanese Noh mask by Louis Dee.
Ellison Fine Art – Best Fine Art
Portrait miniature of William Holman Hunt by Edward Robert Hughes after 1905.
VDK Jewels
A demi-parure comprising a necklace and earring in yellow gold embellished with pearls and diamonds by Ferdinando Sandi, Padova 1972.
Honourable Silver Objects – Special Mention.
So, if you only manage to get to one Art Fair this season, let it be this one. It is an Aladdin's cave of wonder and beauty!