Although their vast popularity is quite recent, rosé is probably the oldest known type of wine, as in early wine making (think Ancient Greece and Rome) both red and white wine grapes were often pressed soon after harvesting, with very little maceration time, creating a juice that was only lightly pigmented.
In the 6th century BC, the Phocaeans brought vines to Massalia in the South of France, which is believed to be the starting point of the popularity of the pink rosé blend all along the Mediterranean. Rosé wines can be made with many different grape varieties through three major methods: skin contact, saignée, and blending, resulting in a wide range of sweetness, from the very dry Provençal rosé to the sweet White Zinfandels and blushes.
In the skin contact method, black-skinned grapes are crushed and the skins are left in contact with the juice between two and 20 hours. The must is then pressed and the skins discarded. The longer the skins are in contact with the juice, the darker is the wine. The saignée process is the result of red wine being bled off some of the early pink juice, which can be fermented separately to produce rosé.
Simply blending red and white wines is considered a no-no in most wine growing regions and in France is actually banned by law, except in Champagne.
The fate of rosé took a dramatic turn after World War II, when two Portuguese wine makers (The Mateus and the Lancers families) introduced sweet, slightly sparkling rosés to the European and American markets. These wines went on to set record sales and dominated the Portuguese wine industry for most of the 20th century. Although still popular these days as value tipples, the trend towards traditional, drier rosés, as well as the development of American "blush" wines like White Zinfandel, have taken a considerable chunk off their market share.
In the last decade we have seen an explosion of new rosé brands, like Miraval (Angelina Jolie and Brad Pitt) and smaller but very good ones such as MIP (Made in Provence), AIX (a dry elegant Provençal rosé close to its eponymous city), or Château d'Esclans (home to the famous Whispering Angel) which is also a relatively new venture created by Sacha Lichine in 2006 and which gained worldwide cult status almost immediately.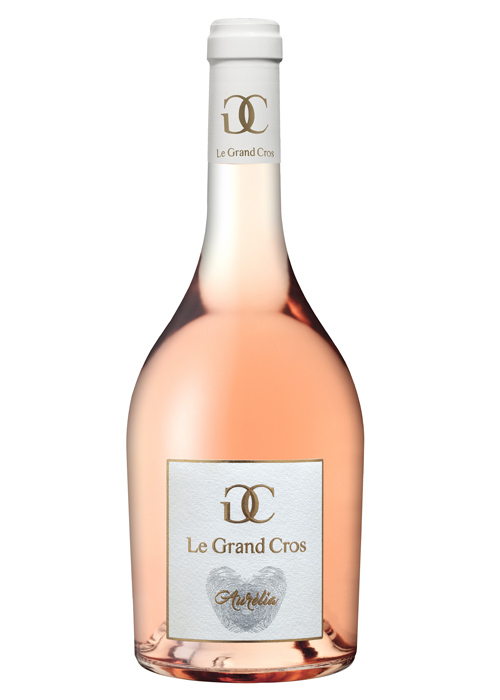 Rosé became a truly viral drink in 2015. This was the year in which award-winning wine producer Julian Faulkner launched Aurélia (named after his eldest child), to showcase the best of the terroir at Le Grand Cros. Faulkner had spent many years experimenting to create a fuller-bodied, more structured and altogether more serious take on the region's classically light rosé for discerning drinkers. "As a producer," confessed Faulkner, "I had become bored with only making the Provençal style rosé. It had reached a point when these wines had become so popular that even traditionally non-rosé producing regions had begun to produce rosés in this same style."
Such was the success of this wine in 2015 that a 2016 release followed. No new releases happened until 2019, because Faulkner wanted to make sure the vintage was once again perfect. In the words of Faulkner himself, "If you have tried previous vintages, the 2019 Aurélia is more feminine with less vinosity. Just like her namesake, she is growing up and showing immense charm and finesse." The wine is indeed elegant and balanced, the nose complex, with some floral and sweet spices notes, candied melon and mango and a little zesty lift of grapefruit. Although slightly over the average price of a nice rosé (£28.95), I think the finesse of this wine and the fact that only 200 cases of it have been produced makes it worth getting your hands on at least a couple of bottles.
Philippe Kalmbach, CEO of the top wine concierge service Wine-Source, explained how some of these wines have experienced a meteoric growth in demand and in price, "The main powerhouses are Domaine Ott (probably the first premium rosé on the market), Minuty, Whispering Angel (part of  Château d'Esclans), Miraval and on a more regional focus Bandol, Pibarnon and Tempier. As the prices of Ott and Minuty escalated up to £50 and even over £90 for some of their cuvées, these brands started to create more affordable wines, among them By Ott, M de Minuty and Studio de Miraval, all of which are usually under £20. These wines are worth investigating as everyday rose drinking choices if you don't want to feel like you are overindulging on your summer lunch."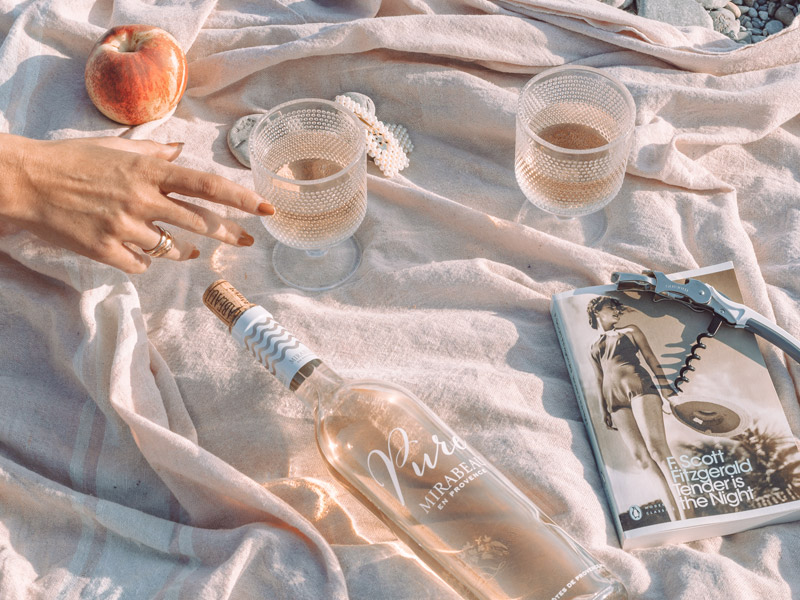 In this price range, I particularly like the Mirabeau rosé collection, which comprises five still and one sparkling wine with prices ranging from around £9.95 for the fruity Belle Année to £15.15 for the fresh and accomplished Azure.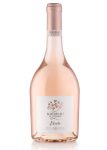 Etoile (£15) is the limited edition of the Mirabeau range. Its pale colour is accompanied by an expressive nose, revealing rich aromas of red berry, peach and pear, complemented by a delicate citrus note. Its minerality makes it pair particularly well with chicken. If what you are looking for is a good pairing with fish, for me Pure (£14.95) is my preferred option, an easy rosé, light and fragrant, with a nose that reveals citrus fruits and subtle summer berries.
The bestseller in the family is the multi-award winning Mirabeau Classic, the first wine produced by Jeany and Stephen Cronk in 2010. Its luminous pink colour announces lavish aromas of summer berries with a touch of acidity that makes it ideal to drink on its own on a lazy summer afternoon… and very affordable (£11.99).
For those who favour bubbles, their sparkling La Folie hails from northern Provence and the Luberon. Crafted using the "Charmat Method" (like Prosecco), this is a charming and fragrant rosé fiz, with a delicate sparkle and a nose of small red berry fruits, fresh pink grapefruit notes and a hint of exotic pineapple. On the palate, wild strawberry and raspberry flavours balance citrus touches to deliver the signature of rosé wines from the South of France for a very reasonable £14.95.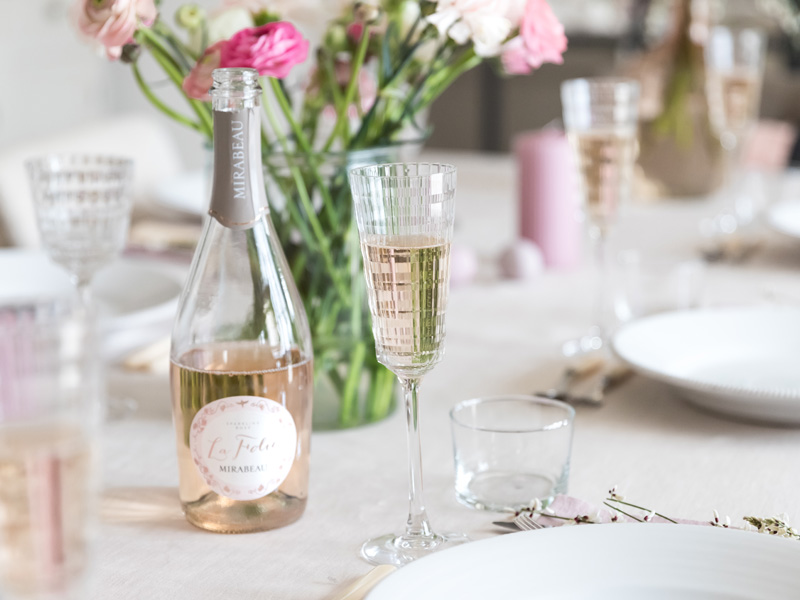 Lots of places around the world are aiming to bring quality rosé wines to the market beyond the classical Provence grapes. Some work well, such as the South African Karen Rosé which is made with Merlot grapes or the American Summer Water rosé (Central Coast), but Kalmbach thinks that "others are big misses as they overpower their wines, so to rare exceptions, I still associate rosé with Provence, where it all started. When you open a bottle, you are already travelling south, hearing the sound of cicadas, the sun kissing your skin and a feel of holidays that is worth reliving wherever you may be." I'll drink to that.
Editor's note: Prices may vary depending on the retailer.