By Justine Waddell, founder of Kino Klassika
It is 100 years since the Russian Revolution, an event which unleashed a period of radical creativity across all the art forms, not least in film. The first generation of Soviet film-makers produced a new and provocative kind of filmmaking that, when it traveled around the world, truly challenged the status quo. The leading lights of that early Soviet film movement, among them film directors Sergei Eisenstein, Dziga Vertov, Aleksandr Dovzhenko and Vsevolod Pudovkin, created a new and highly influential language of filmmaking. They made some of the greatest and most powerful films of all time, films which to this day influence filmmakers across the world.
Yet, on the whole, we remain unaware of this far-reaching legacy. That is why, the charity Kino Klassika, dedicated to restoring classic Russian language film, has organised this year the film festival 'A World to Win: A Century of Revolution on Screen'. The festival screens films from around the world at London's iconic Regent St Cinema, to mark the impact of those early films and their legacy on generations of filmmakers.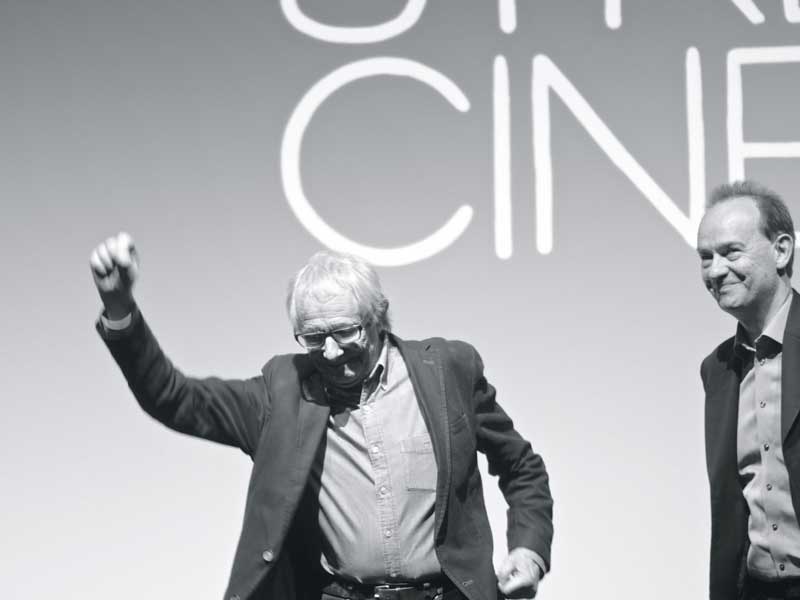 'A World to Win' takes its title from Marx and Engel's Manifesto call to revolution. It is the aim of the film season to trace a suggestion of that legacy across 100 years. Highlights of the season include a unique screening of Sergei Eisenstein's classic Battleship Potemkin (1925), with a wholly improvised and unrehearsed accompaniment by Max Reinhardt, BBC Radio 3 Late Night Junction presenter and an 'instant orchestra' made up of expert jazz and contemporary musicians as well as volunteers from the audience. We also screen films by later generations of Russian film makers, such as Palme d'Or winner Mikhail Kalatozov's passionate and poetic I am Cuba, which, while best remembered for its dizzying cinematography, is also an impassioned plea against the poverty and degradation of pre-Revolutionary Cuba. Perhaps my favourite screening of the season has been our rare showing of the omnibus film, Beginning of an Unknown Century (1967), directed by Larisa Shepitko and Andrei Smirnov.
Commissioned to mark the 50th Anniversary of the Revolution, these films are an excoriating examination of the costs to ordinary Russian people of the early years of Soviet life and were banned as soon as they were completed. At the screening on International Women's Day, we were able to highlight a small part of Larisa Shepitko's work. She remains one of Russia's most talented (and yet unknown) female film directors. The gala screening was sponsored by Lombard Odier Uk. Their Managing Director, Duncan Macintyre, observed, "At Lombard Odier we take pride in challenging ourselves to find the best possible financial solutions for our clients. We are delighted to sponsor Kino Klassika in its own ambition to challenge audiences with the best of classic Russian language cinema".
Other highlights of the season include screening a 35mm print of Jean Luc Godard's surreal Weekend (1967), about a couple whose trip to the country is beset by a series of increasingly bizarre events which ends up with the husband being killed and eaten! Also Bernardo Bertolucci's epic 1900 (Novecento), which follows the intertwined lives of two Italians born at the beginning of the new century, one a poor peasant (Gerard Depardieu) and the other the local landowner's son
(Robert de Niro). At 5 hours and 20 minutes long this is a rare opportunity to see a 35mm print of the director's preferred Italian language version. There was also our 35mm screening of Land and Freedom, Ken Loach's war film, which tells the story of a young English volunteer caught up in another defining movement
in modern history, the Spanish Civil War. For modern audiences, the film vividly brings alive an episode that would shape later twentieth-century history almost as decisively as the revolutions of 1917. The season is accompanied by a series of introductions, programme notes and Q&As with leading journalists, directors, writers and commentators including Academy Award-winning screenwriter Christopher Hampton, double Academy-Award winning film director Bernardo Bertolucci, BBC Radio 4 Film Programme presenter Francine Stock, Chief Film Critic at the Guardian Peter Bradshaw and double Palme d'Or winner Ken Loach.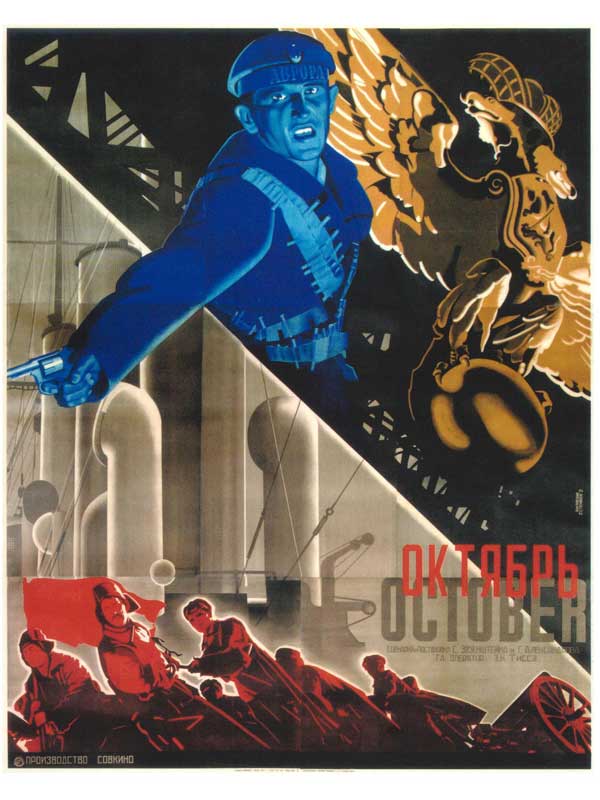 On October 26th, 2017, as the finale of this season, Kino Klassika will screen Sergei Eisenstein's October, his silent film masterpiece which (re)imagines the storming of the Winter Palace. This will be accompanied by the London Symphony Orchestra under the masterful baton of conductor the European Film Philharmonic's Frank Strobel, at the Barbican Centre London. This gala screening will be introduced by Kino Klassika's patron, Ralph Fiennes. As a Londoner, I was motivated to set up the charity after visiting Russia in 2007 to play the lead in a feature film, Target, a sci-fi version of Anna Karenina, penned by Alexander Zeldovich and Vladimir Sorokin, which also meant I had to learn Russian from scratch. To do that, I watched Russian films. Learning the language I became fascinated by the film culture, no doubt partly because the films seemed so different and unfamiliar to what was available outside of Russia. I always say I was a bit like Alice in Wonderland – I fell down a rabbit hole of film.
However, film was not travelling in the way Russian art, ballet or literature was. It seemed to me this was an opportunity to set up the charity, Kino Klassika, to do something to change that. My experience in Russia had given me an ongoing interest in the country's film culture. I also passionately believe that culture can provide a space to communicate, question and generate familiarity and understanding separate from political pressure. We position what we do when working with these films as neither propaganda or entertainment but simply, art.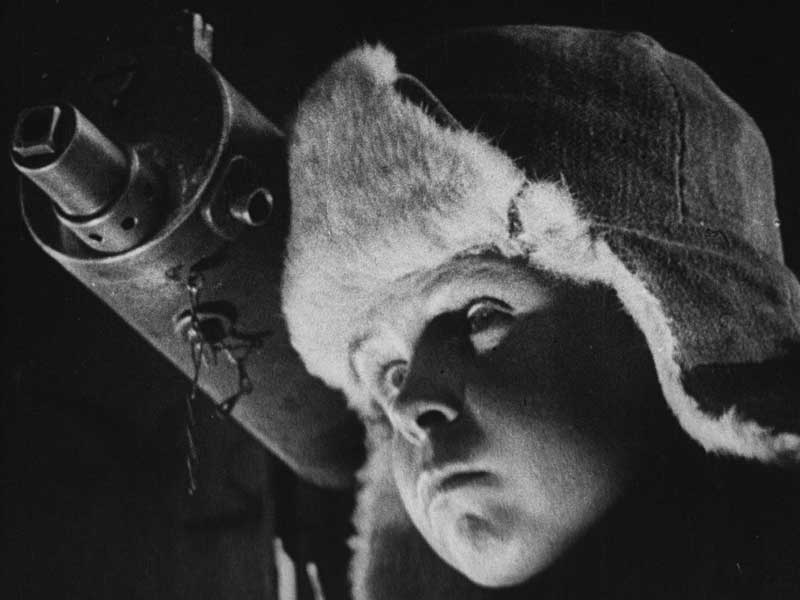 The screening of Eisenstein's October also joins the 'World to Win' programme with a two-year long educational programme Kino Klassika has undertaken which focuses solely on the legacy of great filmmaker, Sergei Eisenstein. This programme has included two London based exhibitions of drawings: 'Unexpected Eisenstein' and 'Love, Lust and Laughter', as well as an academic conference at the Courtauld Institute. It culminates in the long-awaited publication of 'Eisenstein on Paper', a 400-page book depicting never before seen drawings from the RGALI archive in Moscow, authored by the great Russian film scholar, Naum Kleiman and published with Thames & Hudson.
The publication of the book into several different languages is part of our determination to share the legacy of this filmmaking tradition with as wide an audience as possible. Eisenstein was really a kind of Leonardo da Vinci of his time – not just a film director but a radical innovator, film theorist, artist, and experimentalist. There is a whole other side to his legacy which we don't know much about. Our aim at Kino Klassika is to open the door to these great and radical innovators and make accessible to new audiences the legacy of that film-making tradition.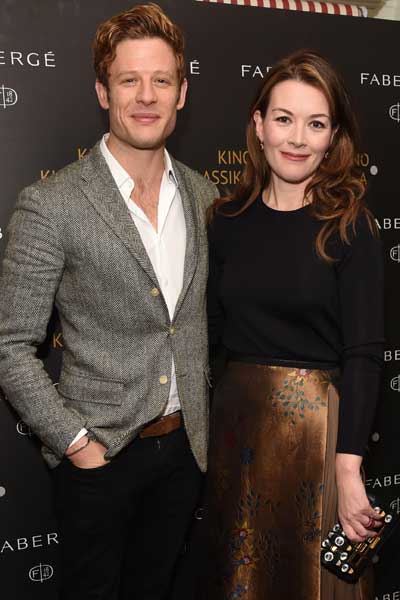 One of the things I am most proud of is our first film commission, Eisenstein on Lawrence. We asked British film-maker Mark Cousins (The Story of Film, Film and Childhood, What is this thing called Love?) to make an essay film about Sergei Eisenstein as part of our Eisenstein programme. Sergei Eisenstein was a great anglophile so Cousins took as his starting point an imagined conversation between Eisenstein and a journalist who quizzes him on his views of an English writer whose writing Eisenstein greatly admired, D.H. Lawrence. Like many of his other films, Cousins filmed this entirely on a mobile phone, using inter-titles and photographs. He created a film where he invites us to listen in as Eisenstein muses on DH Lawrence's views on film, "there's a far greater beauty in Charlie Chaplin's face than there ever was in Valentino", the role of the artist, Lady Chatterley's lover, repression and landscape. It is a witty and lyrical piece of time travel, which brings alive to us, through the new accessible technology of a mobile phone camera, the voices of two of the 20th Century's cultural titans.
We are starting to work internationally. We are thrilled to be partnering with leading English cultural historian, Prof. Catriona Kelly of Oxford University, and Séance Magazine in St Petersburg to launch, in the autumn of next year, a programme called Nevaland, the History of St Petersburg on film. At minimum, this will be an exhibition exploring the history of the great city on film – how film has contributed to the creative imagination of the city and vice versa. But I hope it will be more ambitious, with cutting-edge educational tools, filmed artistic commissions by contemporary film-makers and an interactive app to make sure the exhibition reaches a wide audience. We like to use new technology to reinvigorate the past. Exciting times ahead.
The Gala Screening to mark the 100th Anniversary of the Revolution with Sergei Eisenstein's October will be held on October 26th at the Barbican Concert Hall with the London Symphony Orchestra. Tickets are available through the Barbican Centre website.