The Strand,

London

WC2R 0EZ
T

he

Savoy

is without a doubt, one of the most iconic hotels in

London

and is steeped in history

, mystery

and superstitions, from Fred Astaire dancing on the roof top

to

the courtyard being flooded to create a Venetian canal for a particular decadent party in 1905.

Kaspar's, the seafood restaurant in the

Savoy

is named after one of the hotel's oldest and more renowned guests: Kaspar the Cat.

Let's start with some of the history that makes Kaspar's so unique.
On a night back in 1898 a wealthy gentleman staying at the hotel held a private dinner but one of his guests had to cancel, what resulted in a the table for 13. The unlucky number was the topic of the evening. One of the guests ventured to say that the first person to leave the table would be the first to die. The host, Woolf Joel scoffed at this and said he would allay their fears and leave first. Joel was shot dead a few weeks later.
The Savoy decided that never again would they allow a table of 13. So, for the next 25 years a member of staff would sit at the table. This was obviously not an ideal situation. Finally, in the 1920s architect Basil Ionides was redecorating the hotel's private dinning room Pinafore. Ionides came up with the perfect solution: a black cat carved out of a block of wood from a London plane tree.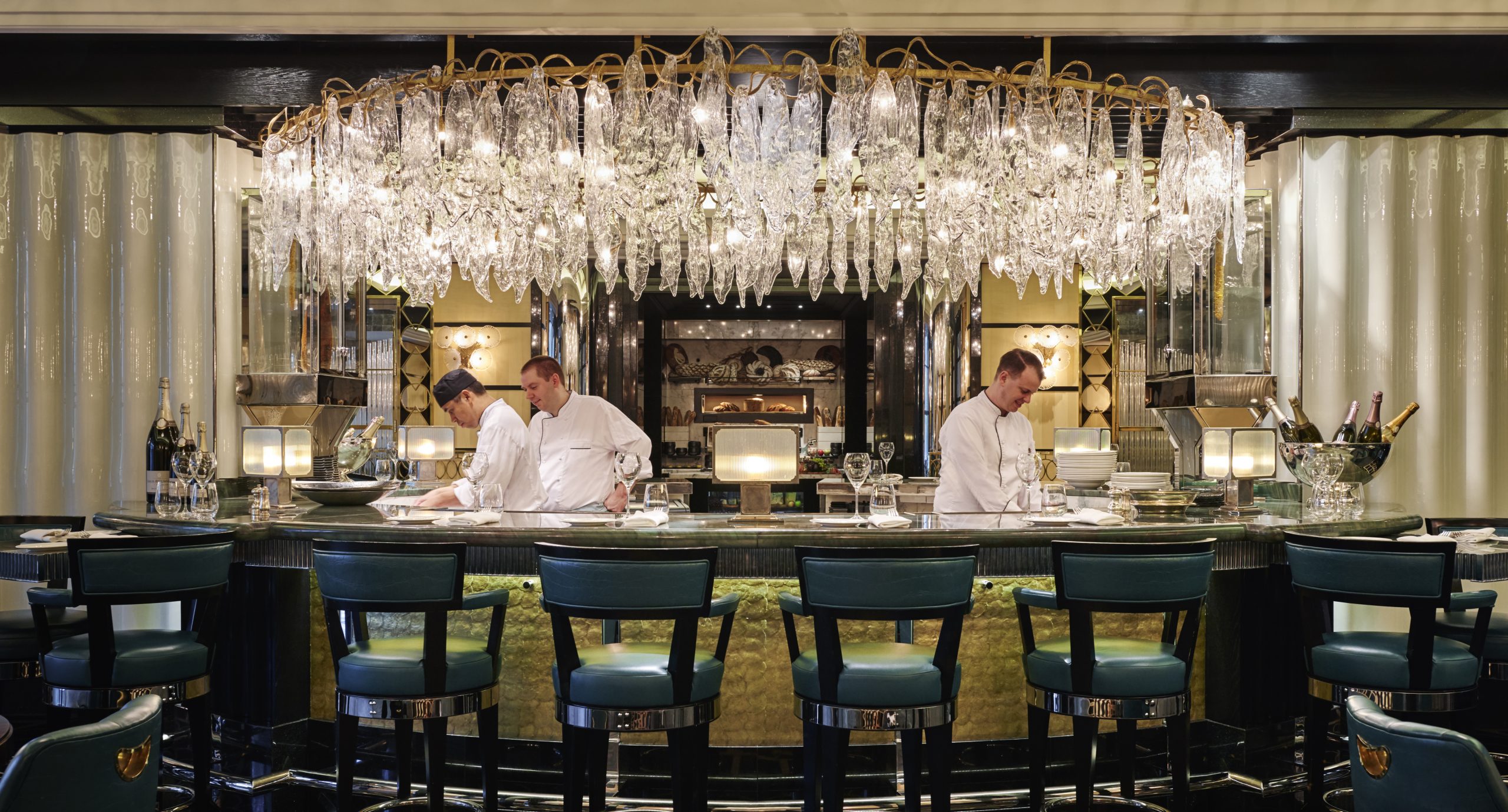 To this day Kaspar is The Savoy's most adored guest. His sinuous form takes the 14th place when necessary and one can only imagine the stories he could tell if only he spoke. In 2008, writer in residence Michael Morpurgo even wrote a novel with his name, "Kaspar, Prince of Cats." Winston Churchill always reserved a spot for Kaspar at his table whenever he dined at The Savoy. This world famous sleek feline fits perfectly amid the glamourous art-deco surroundings of the Savoy and, when not working, he greatly enjoys sitting in state in the restaurant Kaspar's or in the Front Hall, watching the world go by.
Just before the lockdown, I had the pleasure to have dinner at Kaspar's with my husband and I hope that by the time you read this, it will be open again as it is really a place you should go at least once.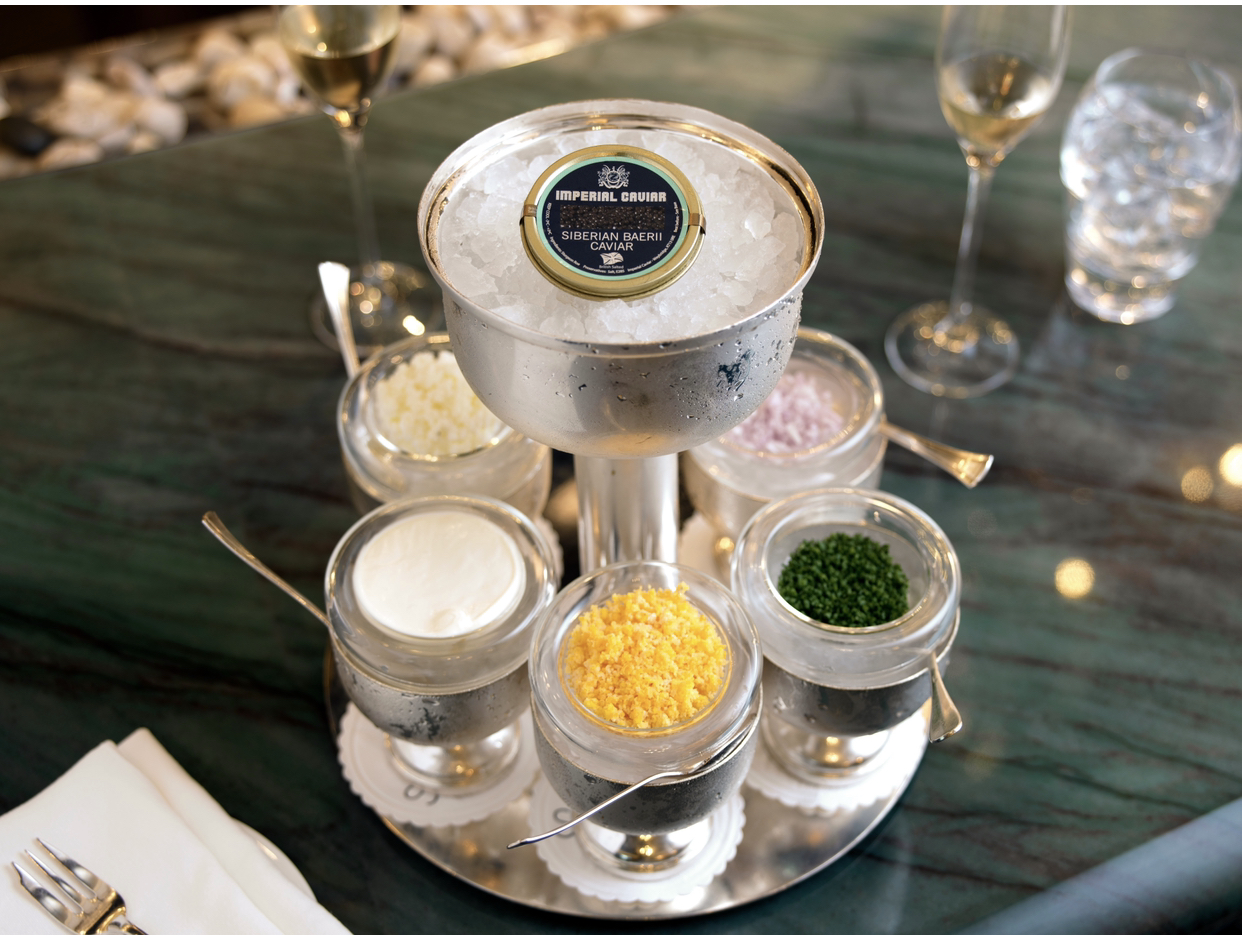 I simply adore caviar so could not resist the Baerii caviar, also known as Royal Siberian caviar, as it is produced by Siberian sturgeons. It is exquisite, with a rich, fine grain, smooth and elegant on the palate, like my surroundings. A Kaspar's, it is served with a touch of theatre: the tin nestled in crushed ice on a little pedestal elevated in the centre of a silver platter surrounded by little glass and silver dishes, each with a tiny spoon, chopped egg, shallots and sour cream. Every mouthful was total heaven.
It seemed criminal not to follow with Best of the Seas, an exquisitely presented seafood platter, again presented on a raised pedestal full of crushed ice. This ocean feast includessweet British and Irish oysters, Keltic seafare scallops and mussels, Obsiblue prawns and Bering sea King Crab, Cornish crab and Avruga caviar. As I was sharing this with my amour, we decide that it would be too sad not to have at least half a Harris lobster (there is additional charge to this but I believe it is a must). We accompanied our dinner with a bottle of Ruinart Brut Blanc de Blancs, which I adore for its finesse, intense fragrance and freshness.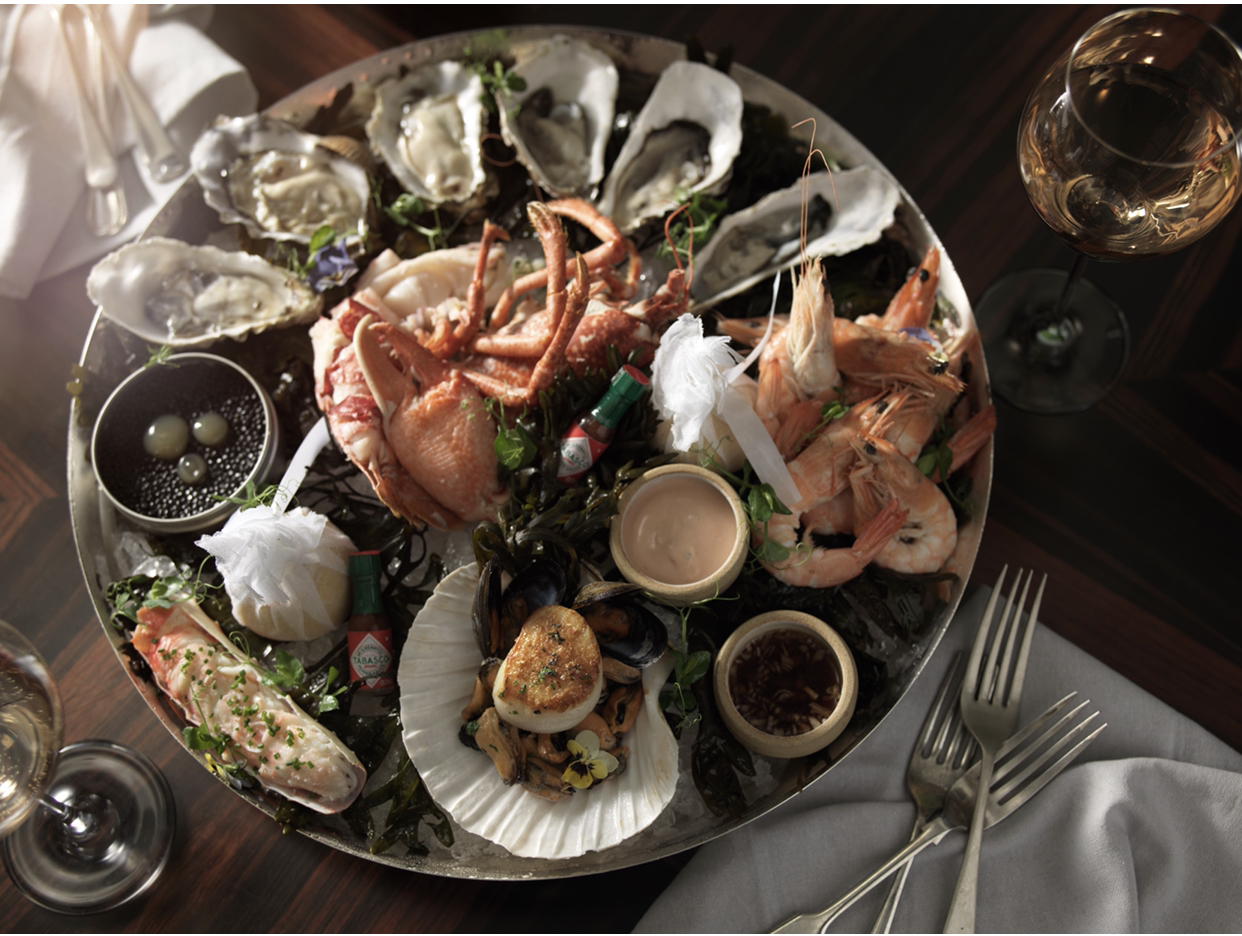 Kaspar's is all about old world glamour with its large bar in the centre and its dazzling chandelier. It was an evening in which I was transported back in time, to the point that I almost expected to look up and see Lady Mary Crawley glide down the staircase.