by Lavinia Dickson-Robinson
"Big Girls need big Diamonds" Elizabeth Taylor.
With new and up and coming jewellery designers such as Constan Eghiazarian (Aenea) and the talented Marco Bicego, don't camouflage your beautiful new jewellery by wearing too much colour, go black or white and let your jewels do the talking.
If I was lucky enough to own the below stunning diamonds and emerald snake ring by Aenea, I would swoop in all in white and let the ring shine.
 

Costan Eghiazarian, the creative mind behind Aenea, has an exceptional eye. This is a man who studies the stone, who understands and knows how it should catch the light to better show off its beauty. His work is original and breath taking, both in terms of originality and skill. Wear one of his pieces and everyone will know you have entered the room. It has always been said 'less is more' and one of his divine pieces is enough to make you stand out from the crowd. https://aenea.com
Another favourite jewellery designer of mine this summer is Marco Bicego, a man whose name is synonymous with classy, timeless elegance.
 

His contemporary style is so elegant it will make you look like Grace Kelly.

 

His 18 carat gold jewellery collections are extremely wearable, designed to be mixed, matched and layered. With that unmistakeably Italian sense of Dolce Vita this is jewellery that is versatile enough to look good with jeans and a white shirt or to perfectly accessorise an evening gown. www.marcobicego.com
Another relatively new brand of jewellery is Savage & Rose which has been a family of jewellers for generations but who only set up an establishment of their own in Mayfair in 2016. Their experience and expertise come together in their collections, characterised by its confident graphic style and infatuating personality.
www.savageandrose.com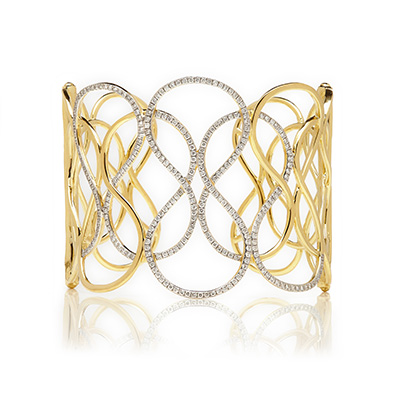 However, these are not the only new must go to jewellery houses. This is a time where more and more women are coming forward in what has been a very male-dominated world. They are making a name for themselves thanks to their hard work, their ethics and their talent as designers. 
A good example is Satta Matturi, who only works with ethically sourced diamonds.
 

Being British and West African, Satta has combined deep felt traditions and heritage from Africa mixed with a global view of trends, attitudes and inspiration to create a high-end jewellery brand that would resonate with independent fashion-conscious women on the African continent and far beyond. www.sattamatturi.com
Natalie Perry, a young British Designer, shortlisted for the 2018 UK Jewellery Awards, only works with Fairtrade gold.  She spent some time working as a designer for leading diamond and gemstone specialists, Kothari Jewels in Jaipur, where she specialised in the fine hand rendering of traditional Kundan Meena jewellery. It was this experience that cemented her love for India and formed the basis of her jewellery collections and fascination with the history of the Mughal empire. https://natalieperryjewellery.com
Jewellery has a strong up and coming generation.  Watch this space!
"I adore wearing gems, but not because they are mine.  You can't possess radiance, you can only admire it" Elizabeth Taylor.
Elizabeth Taylor.