Here comes the revolution
Before I go into any of its technical accomplishments, let me start by saying that this car is a lot of fun to drive. Inspired by the Jaguar C-X75 supercar, the I-PACE, Jaguar's first 100% electric vehicle, is a bit of an automotive revolution. Its advanced electric drivetrain and its cab-forward profile make its overall design bold and dramatic. The wheelbase of 2,990mm and length of 4,682mm give the I-PACE a similar footprint to the Jaguar XE saloon, with the interior space of a luxury SUV.
At the same time, its architecture is full of details that increase its aerodynamic efficiency, giving the I-PACE a range of almost 300 miles with just one charge. Allied to aerodynamic features including a low bonnet, sweeping roofline and squared-off rear, the I-PACE has a drag coefficient of just 0.29. From the grille to the door handles, everything in the design of this car has evolved into an aerodynamic feature.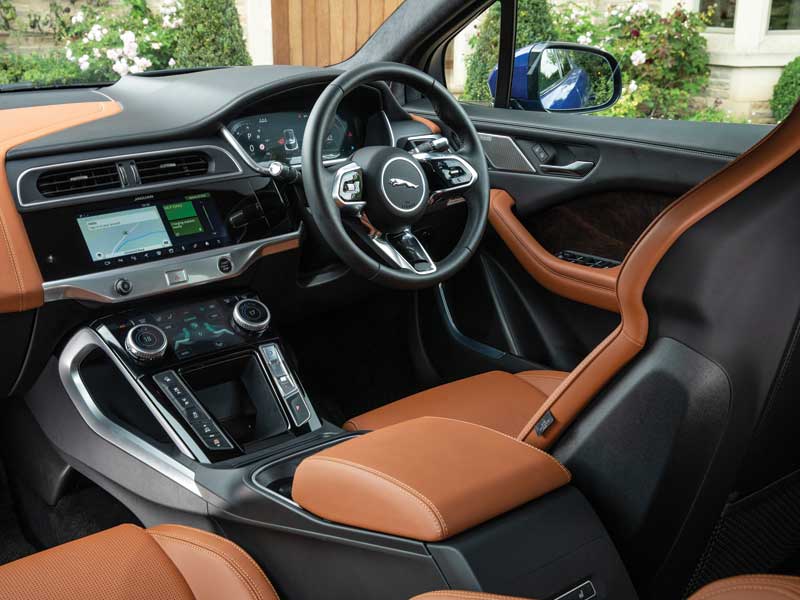 Performance is definitely not something you have to worry about. From a standing start, the I-PACE accelerates from 0-100km/h in 4.5seconds, with 400PS and 696Nm of torque. Handling, grip and steering responses are excellent too. Its advanced double wishbone front and its integral link rear suspension deliver both great comfort and the lateral stiffness needed during dynamic driving. The attention to detail in the interior is quite remarkable. The state-of-the-art Touch Pro Duo flight deck elegantly combines with the distinctive floating centre console.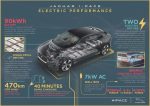 Fear not, despite its futuristic appearance, it is quite intuitive and easy to use. The generous interior offers 890mm of rear legroom and includes ingenious stowage areas. With no transmission tunnel in the centre of the car, there is room for a 10.5lt compartment for phones, keys, lipstick… Trays under the rear seats also provide perfect storage for tablets and laptops. The rear luggage compartment capacity of 656lt. litres is larger than most medium-sized SUVs. You don't need to worry if you are over 6ft tall. Despite the dramatic sloping roofline, there is plenty of rear headroom thanks to the low-slung seating position, which looks and feels much sportier. Materials have been carefully chosen to provide a blend of natural finishes and high-tech surfaces that emphasises the luxurious feel of the cabin.
Rapid public charging from 0-80% in 85-minutes, with 30 minute charges providing around 130km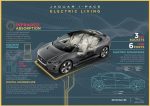 range. I-PACE will be fully compatible with 100kW chargers as the technology is rolled out across
the UK. AC wall box (7kW) charging at home can achieve 80% charge in 10 hours, ideal for plugging in overnight. Jaguar has placed the battery low between the axles, providing 50:50 weight distribution and a low centre of gravity, optimising composure and reducing body roll. Regenerative braking system enables intuitive single-pedal driving to maximise range and efficiency. It takes a bit to get used to it, but once you do, it is actually quite fun. Basically you can slow the vehicle just by easing off the accelerator pedal, with no need to use the brakes to hold the car stationary, even on an incline.
If like me, you wonder what happens with the battery of an electric car once the car is defunct, Jaguar reassures me that they have plans to prolong the life of the I-PACE batteries with new recycling partnerships and second-life energy storage trials. Jaguar has engineered the I-PACE to perform in hot and cold climates, operating at temperatures as low as -40°C, 10°C lower than conventional electric vehicles. And in case you were wondering, yes, you can safely take it through water and not worry about "short-circuiting".