I am a big fan of Asian food but I must admit I find tedious the fact that most restaurants seem to come out of the same design book with black and red lacquer everywhere, gold trimmings and Chinese lamps; either that or a plethora of Budas on display wherever you lay your eyes. HUŎ represents a very welcome change, with its minimalistic approach, driftwood tones and abundance of light and fresh plants, all designed by RIBA London Award-winner Jonathan Clark Architects.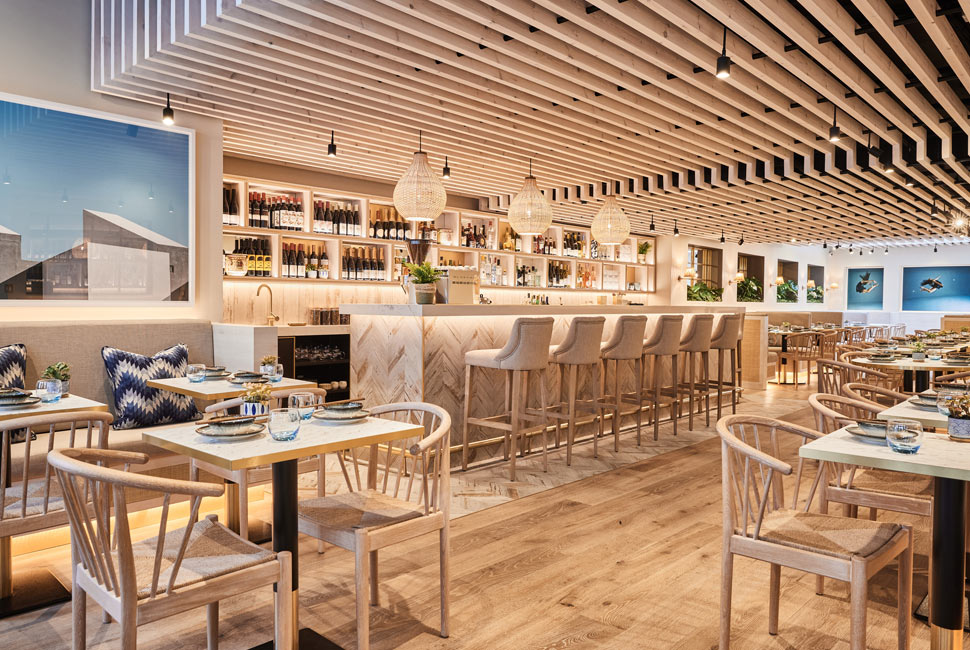 In summer, you can make the most out of its outside space at the front and explore their Asian inspired cocktails, like the Umami Negroni, Watermelon Spritz and the Japanese Americano. I can easily imagine here long lazy summer lunches that drift into the evening, laughing with friends and watching people pass by this pretty street of the Fulham road. In winter, one can linger for hours over drinks at the separate bar area. The wine offer is also splendid. We had a bottle of Spanish Alma de Blanco Godello from Pazo das Tapias (Galicia). Crisp and fresh on the palate with light peach notes and a floral finish, this wine was an excellent companion to the variety of dishes we enjoyed.
HUŎ serves delicious cocktails like the Watermelon Spritz and the Park Walk, both featured here…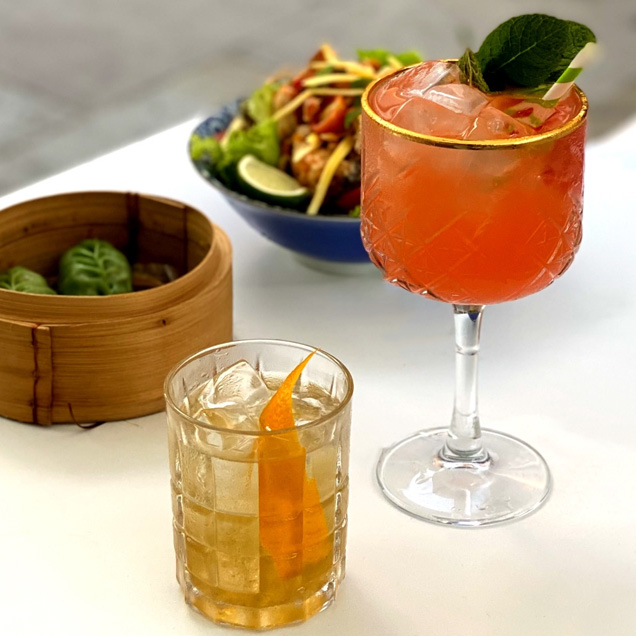 The menu a la carte comprises a wide selection of dishes from Chinese, Thai, Malay and Singaporean cuisines that cover everything from small bites to sophisticated main courses like their pan-fried teriyaki black cod with asparagus. From the starters menu, their wok-fried daikon cakes were a revelation. They are actually made of radishes but with a flavour and consistency that will surprise and delight you in equal measure. The soft shell crab is possibly the best I've ever tried in Europe and the dumplings could easily compete with those you'd eat in South East Asia. I didn't try the Crispy duck but have been told is spot on, as are their Szechuan chilli prawns and Singapore vermicelli noodles with chicken and tiger prawns.
HUŎ's soft shell crab is possibly the best I've ever eaten in Europe…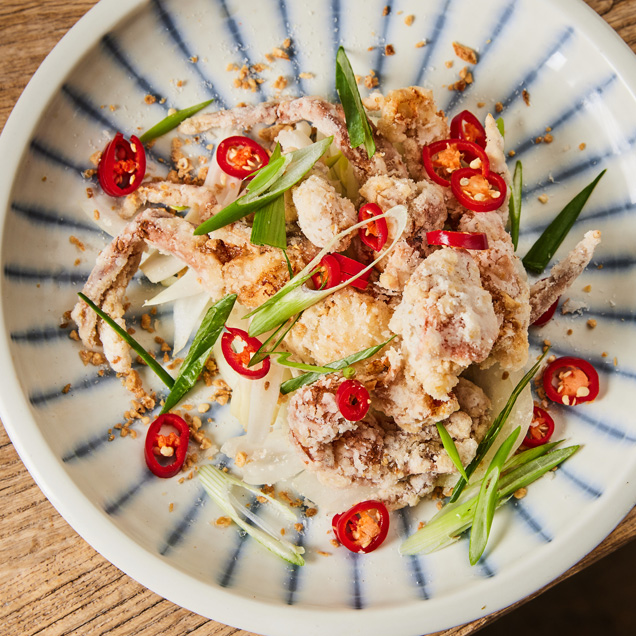 If you are not in a rush and want to enjoy a slow drink after your meal, HUŎ's bar stocks all kind of high-quality spirits, among them some Japanese whiskeys, sake – you must try Isake Classic – vodkas and craft beers like Coedo.
This is most definitely a welcome addition to Chelsea's bar and restaurant offer and a place I imagine myself frequenting quite regularly.
For reservations, phone: 020 3696 9090
huo.london
Words: Julia Pasarón
Pictures: Charlie McKay