Stefano Domenicali, Chairman and Chief Executive Officer, Automobili Lamborghini
Born in Imola in 1965, Domenicali spent many of his childhood weekends at the Autodromo Enzo e Dino Ferrari, helping in the paddock and in the media center. One could say that his destiny was written in tarmac from the very beginning.
After spending six years (2008-2014) at Ferrari as team principal of the Formula 1 team, Domenicali moved to Automobili Lamborghini in March 2016. In his role as CEO, he has taken the company in an upward rollercoaster that has the whole industry gasping for air.
It is not that Lamborghini were doing badly under former CEO Stephan Winkelmann, not at all. Under his leadership, Lamborghini saw its turnover triple, sales figures double and the workforce grew by more than 50%. But under Domenicali, the company has experienced the launch of the Urus and with the enduring appeal of the V10 Huracán and V12 Aventador, Lamborghini sales surpassed the 5,000 mark last year for the first time.
Overall, in 2018, Lamborghini's production increased from 3,815 to 5,750 cars, signalling a 51% increase in worldwide sales and the eighth consecutive year of sales growth. Of these deliveries, 1,761 (30%) were all-new Uruses.
Lamborghini's other flagship supercars aren't doing badly, either. Last year saw record sales of both the V10 Huracán and V12 Aventador models, another win for the company's three-model strategy and for the marque's future. This summer at Goodwood Festival of Speed, our Editor Julia Pasarón, had the chance to interview the man himself, to try find out what it takes to tame a raging bull.
I-M: For what I've read about you, one could say you were a petrol head since you were a kid. Who instilled in you the love for cars?
S.D: Absolutely true. I was born in Imola , so I was surrounded by the smell of fuel and oil, and by the sound of 12 cylinder engines… you almost have no choice. On top of it, my school was behind the track where they tested cars; so I'd be in school and hear the music of the engines. That's how the passion started.
By the time I was 14, I was going to the Imola track to park the F1 trucks and after a few years, I was in the paddocks with a different role.
I-M: What drives your passion for cars?
S.D: I was a sports guy, not racing, not driving… but more interested in the organisation of the circuit and how to manage racing. That's why when I was at Ferrari, I was also Head of the Racing Department in Mugello, which is Ferrari's circuit.
When I finished university, I sent my CV to lots of companies, and the one which replied first was Ferrari. I started my job there three months after finishing university. A dream come true.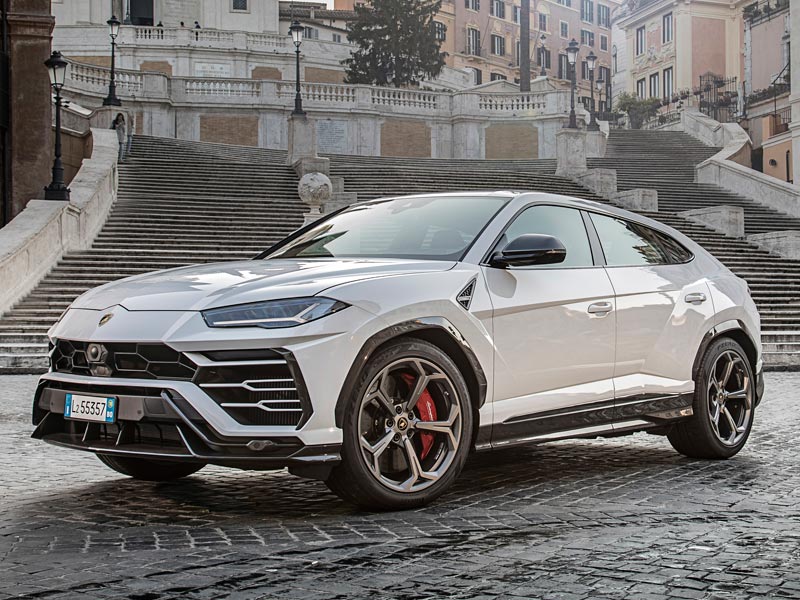 I-M: The Urus has been an incredible success for Lamborghini. Do you feel this is your baby?
S.D: It would be wrong to say that, because its success is part of a long process in which a lot of people were involved, starting with an excellent vision at the very beginning.
I think that as a team, we took all the right steps to ensure the success of the Urus. I am very happy to be part of a team that globally launched a vehicle that has changed both the business and the perspective of Lamborghini.
I-M: I understand 3,500 units are planned to be built and deliver in 2019. Are things on track?
S.D: More than that. We aim to deliver over 4,500 Urus this year. We have beaten all company records in terms of sales, delivery… everything.
I-M: Are the sales of V10 Huracán and V12 Aventador going according to plan too?
S.D: We are also doing better with these models than people believe. The sales are up, proving that our concept was right. We have sold 1,200 units of the 12 cylinder and 2,600 of the 10 cylinder.
The V12 Aventador is basically a toy; it means fun and it means emotion, not to forget status, sport dynamics…
We want to identify with the young, and actually, it is working. We are very aspirational to the young generations. That's why in social media we do so well. That is a signal for us to look ahead and engage with the younger generations.
In our vision, we have to be inclusive in the knowledge of who we are, but exclusive in the offer.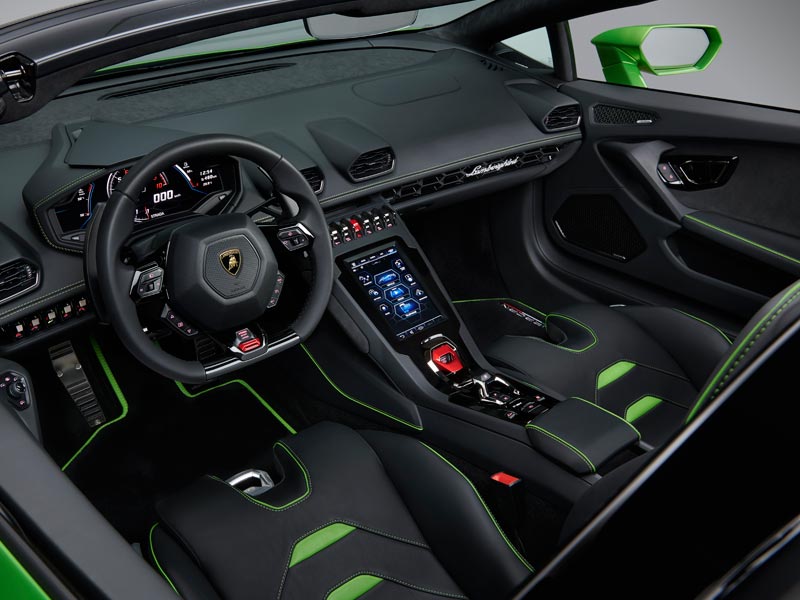 I-M: Any news about the Grand Tourer to become the fourth model in the Lamborghini shopping window?
S.D: At the moment our priority is to stabilise our growth. Just three and a half years ago we were selling less than 2,000 cars; this year we are selling 8,000. Therefore I think it is better to wait a couple of years before launching a fourth model. We must take the profit of what we are doing now and invest in the future.
I-M: I believe strong branding is a priority in your strategy. In what direction do you want to move the brand? How do you attract new customers to Lamborghini?
S.D: We are shifting the perception of Lamborghini from a very polarised perception (extreme love or hate) to something more tempered. I think our cars are now seen in the right hotels, right restaurants, right clubs… and with the right younger customers. We need to keep generating desirability.
We wanted to attract completely new customers and the Urus achieved that; 70% of the sales so far have been to buyers new to the brand.
We need to separate the Urus effect from the super sports car effect. Urus gave us the dimension of making sure to extend the reach of Lamborghini. The Urus can be seen as a family car. It has actually increased our popularity with the female market.
It is also important that the VW group keep letting us do what we know we need to do to stay ahead of the game.
I-M: How are you adapting Lamborghini cars to increasingly tight regulations on pollution? What about electrification?
S.D: We totally respect the regulations and homologation standards in all the countries where we operate. Becoming hybrid is part of what has to be done to keep in line with the changing regulations in the automotive industry.
Total electrification at the moment wouldn't be right for the brand; it is not what our customers want to see from us.
On the other hand, our factory is CO2 neutral. Sustainability is very important to us, as it is social responsibility.
I-M: Which exciting projects are currently gestating at Lamborghini and what is the long term game?
S.D: Continuity on one side and anticipation on the other. For example, in the new Huracán Evo Spyder, it was important to put connectivity inside, as our customers are young. They want to be connected and we need to make it possible. It is not just about the power train anymore. We need to be relevant to the age of our customers.
I-M: Tell us a bit about the FAB project? Gender equality, inclusion & diversity issues, social responsibility…
S.D: We like being ahead of the game and one thing we saw necessary was to move towards being gender balanced. Again, FAB is an initiative that nobody else thought of and it is being very successful all around the world.
Women bring a different input to the table and also the number of women among our customers is going up.
I-M: How does Stefano Domenicali prefer to chill out?
S.D: Very simple. I like being with my family in our house in the mountains.