by Lavinia Dickson-Robinson
Spring is a time for rebirth, as gardens come back to life and burst into bloom after the long deep winter sleep. So, what better time of the year to celebrate Mother's Day? We all know how much love mothers give and how much they sacrifice for us. Once a year, the whole nation comes together to celebrate these incredible women.
I have always thought that the spring is a feast for the senses; the innocent white of snow drops, the riot of colour of crocuses, with their vibrant yellows and purples; and the heavenly scent of hyacinths.
This year I decided that I wanted to embrace the colours of spring and use them to create the perfect Mother's Day celebration. So, with spring in mind, my first thoughts were flowers. I knew exactly who would be the perfect florist, Paul Hawkins. Paul has been passionate about flowers from an early age, hugely influenced by his parents' beautiful garden in Sussex.
With his incredible eye and creative genius, Paul has become one of today's most innovative, likable and sought-after florists. Word of mouth and personal recommendations have been the driving force behind his success. His impressive list of clients includes Ivana Trump, Hermès, The Savoy, Claridge's, Michael and Shakira Caine and Mandarin Oriental.
Paul's ethos is simple, give wonderful service and outstanding quality. I can't think of a mother in the world who would not feel totally spoilt having Paul or one of his dedicated team members deliver one of his heavenly floral creations. If you want to make it just that little bit extra special, why not ask Paul to create a floral design around one of his beautifully scented candles? My favourite has to be the Rose & Tuberose.
An overnight case is essential in any woman's wardrobe, for that last minute weekend away, to relax from everyday motherly responsibilities. The SS19 Collection Riviera by Globe Trotter is perfect. This divine range of luggage has been inspired by the sun washed pastels of Mediterranean coastal villages and the glistening blue of the sea, from Saint Tropez to Portofino. GlobeTrotter's new colours for this collection include Citrus Yellow, Pink Lemonade and Ocean Blue. All the pieces are available either in a brand new stripe option or solid colour. The corners and leather straps are a stunning ivory. Rumour has it that they are flying out of the door so don't wait till just before the Cannes Film Festival to get yours.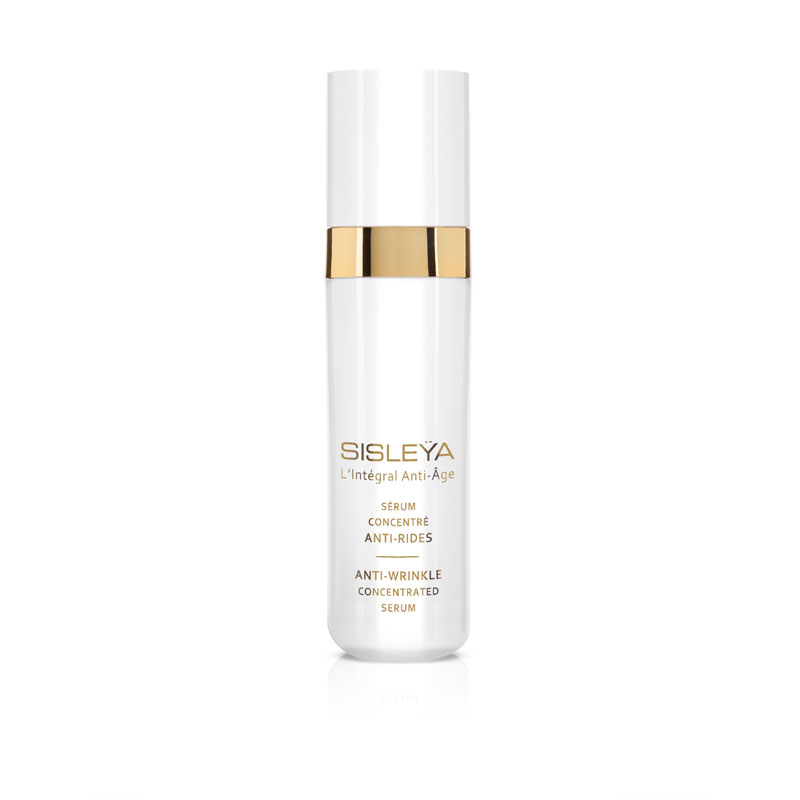 If you are thinking of spoiling your mother with some truly luxurious skin care, I recommend you go to the SISLEY counter at Harrods and get Sisleÿa L'Integral Anti-Age Anti-Wrinkle Serum. It encourages the production of collagen and helps skin cell structures thanks to its unique active ingredients (Persian Acacia extract, Lindera extract and a yeast and soy protein complex). The serum has a wonderfully light texture and provides an immediate sensation of freshness and lift. I found that, after just a week of using it, my skin felt smoother and my wrinkles and fine lines had visibly reduced. It simply one of the best anti-age serums on the market. You don't have to be a mummy to start using, it's just one of those must have products.
Following the spring theme, my next choices come from Guerlain's new Spring Collection. First, the Météorites Highlighter Duo. It unites holographic pink and lilac, which perfectly capture the light and creates a fresh and easy-to-use strobing effect. It is a surprising ultra-fine powder, but as soon as you put it on it becomes soft and creamy on your skin; you just need to gently brush it over the curves of your face and with a few delicate strokes, you are left with a shimmering fairy light finish perfect for a fresh spring look day or night. I wouldn't leave home without it.
The lipsticks from Guerlain's KissKiss range perfectly complement the Météorites Highlighter tones. They come in five fresh shades that subtly seem to reshape your lips. There are three variations of satiny pink and two holographic pastels for highlighter addicts, Lilac Moon and Peach Star. In the lipstick itself, a crescent moon and stars have been etched, making them that little extra special.
Meteorites Highlighter Duo £45 Limited edition KissKiss Lipstick £29.50
www.guerlain.com
After all this shopping, a champagne afternoon tea is a must. Where better than The Café Royal,
which won the award for best Traditional Afternoon Tea in the UK, at the Afternoon Tea Awards 2017/2018.
Tea has been around for thousands of years. It was the Victorians though who conceived the concept of afternoon tea. It was to bridge the gap between lunch and dinner. This new-found tradition gave high society a new past time, looking for the finest afternoon tea in London.
This year marks the 200-year anniversary of afternoon tea. It also marks the 200th anniversary of one of the most beloved British monarchs, Queen Victoria. The Café Royal wanted to mark the occasion and pay homage to this tradition and the Empress herself. The Queen of Afternoon Tea features dishes, ingredients and production techniques that came into fashion during Queen Victoria's reign, and is inspired by her life, influence and personal favourites. As our tea was being served, the wonderful Archi talked us through the history and significance of each of the beautifully presented delights, from the truffle inspired ham hock to the well-known Victoria sponge cakes.
Afternoon tea is served in the Oscar Wilde Lounge. Not only is this a stunning room, opulently decorated with large mirror panels and gilded ceiling and panels, but it is also seeped with history. It is in this very room that Oscar Wilde fell in love with Lord Alfred Douglas, Aubrey Beardsley debated with Whistler, David Bowie retired Ziggy Stardust and Mick Jagger, the Beatles and Elizabeth Taylor danced the night away. Dating back to 1865 and formerly known as the Grill Room, the gilded room was renamed in honour of one of their most famous patrons, thus becoming the Oscar Wilde Lounge.
Queen of Afternoon Tea is £55 per head, £65 with a class of Veuve Cliquot.
www.hotelcaferoyal.com