As Artificial Intelligence is expanding into all areas of life, there are three key challenges coming with it: Demographics & Diversity, Data security and privacy and skills needed in future.
Various research institutions have published reports on the "diversity disaster", "bias and ethical issues in AI", the impact on jobs, or the issue with big data vs quality data. For example, according to research, more than 80% of AI professors are men, and only 15% of AI researchers at Facebook and 10% of AI researchers at Google are women. According to McKinsey, the potential for Europe to deliver on AI and catch up against the most AI-ready countries such as the United States and emerging leaders like China is large. If Europe on average develops and diffuses AI according to its current assets and digital position relative to the world, it could add some €2.7 trillion, or 20%, to its combined economic output by 2030. If Europe were to catch up with the US AI frontier, a total of €3.6 trillion could be added to collective GDP in this period. Such an impact would be roughly double that of other general-purpose technologies adopted by developed countries in the past.
I spent over 20 years in the high tech industry, at Google, Microsoft, and Avnet. I was leading emerging businesses in the field of embedded systems, IOT, Cloud computing, voice or speech recognition. During my career, I witnessed first-hand how important it is for women to be able to enter and thrive in high-tech, and lately how important it is for Europe to stay competitive in AI. In a McKinsey analysis authored by Jacques Bughin, Jeongmin Seong, James Manyika, Lari Hämäläinen, Eckart Windhagen, and Eric Hazan, they examined three macroeconomic enablers in Europe—automation potential, investment capacity, and connectedness—and four microeconomic enablers: digital legacy, innovation foundation, human capital, and the maturity of AI ecosystems. In general, Europe fares well with regard to its automation potential and in the stock of cognitive skills, but has not, on average, been able to increase its innovative capacity, and faces challenges in developing a large AI startup ecosystem.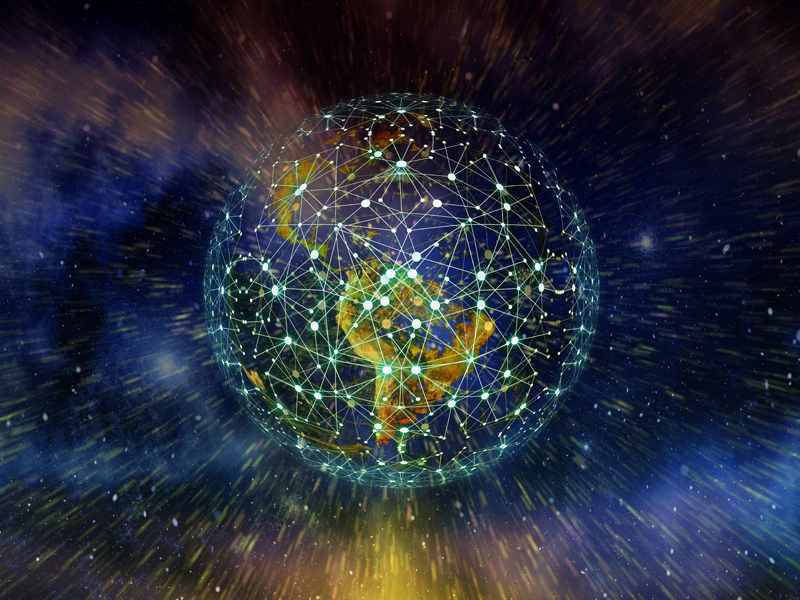 I realized that by connecting experts who create, research, train, and refine AI systems, with the people who want to understand and use this technology we could solve many of the issues mentioned above. As 600 million adolescent girls will enter the global workforce in the next decade, I felt a strong calling to support girls and women to develop understanding, relevant skills and enthusiasm for AI, so that they can participate in the co-creation of a glorious future for themselves and their co-humans in the algorithm era.
This is where Ms. AI came in. With an inherent realistic optimism, the organization provides vibrant platforms for Education, Ecosystems and People role models to promote innovative, inclusive and trans-disciplinary views on AI aiming to improve the quality of life for everyone and leading up to a better society.
Ms. AI rationally insists on diversity and inclusion at large (gender, cultural, language etc), for example when developing AI systems such as chatbots, and consistently engages across disciplines to co-create a more connected world. The results shall be:
Human & Exciting: By architecting how humans feel, think and use AI, and by creating exciting experiences that are augmenting human intelligence
Connected & Dynamic: By partnering with key players to provide dynamic business value solutions and by connecting the dots across industry, science, research, education, media, and policy
Clear & Inclusive: By providing clarity on the What, Why and How of AI and by driving inclusion, empowerment and equality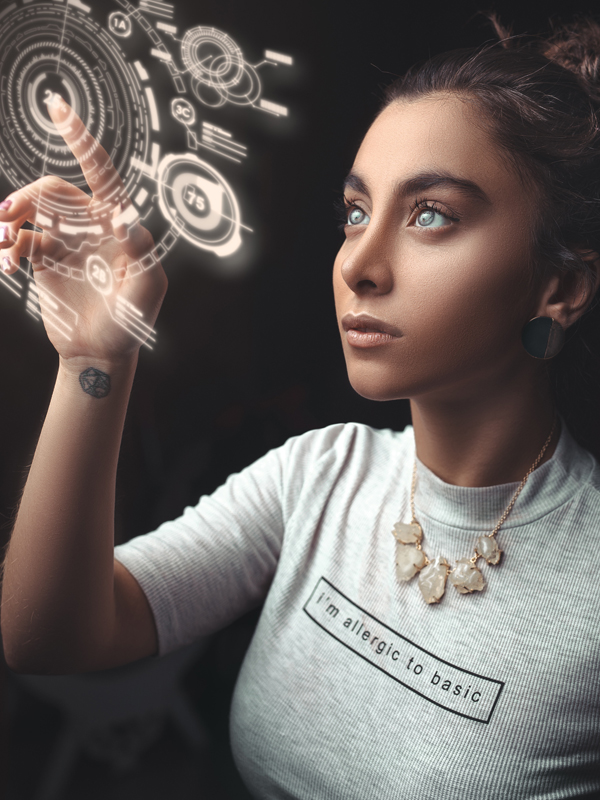 Under the Motto "AI first. Europe first. FeMale first" Ms. AI is providing a platform to drive visibility for AI people and is forming strategic partnerships with AI start-ups, educational institutions, public sector or corporations in order to support the 17 Sustainable Development Goals (SDGs) of the United Nations and to enable Europe to play its crucial role of driving social good through AI. The SDGs are the blueprint to achieve a better and more sustainable future for all. They address the global challenges we face, including those related to poverty, inequality, climate, environmental degradation, prosperity, and peace and justice. The Goals interconnect and in order to leave no one behind, and it is important that we achieve each Goal and target by 2030.
Therefore, Ms. AI has identified an ambitious goal for the initiative: To enable 10 Million European women to understand, use and thrive with Artificial Intelligence by 2023. Be it from a technical, business, humanities, or personal point of view.
Today, there are over 80 people in the Ms. AI community – pioneers, curious people, makers and shapers, doers and creators who are working towards this goal. They are fostering qualitative execution in Europe, to drive optimism, courage and ambition to establish the region as a global leader in AI. In This is AI top use case applications from Europe are showcased across industry (retail, healthcare, fintech, automotive), business sectors (marketing, HR, customer services, IT, operations) and technical achievements (research, facial recognition, voice recognition, machine learning and more).
​
Ms. AI is also advising Boards and C-level executives on identifying AI solutions for every business problem, re-imagining business models, products, and services, realizing business value and efficiencies and driving customer experience to the highest level made possible by advanced AI tools. And by partnering with the top global AI researchers and influencers who are the first in the field, Ms. AI is conducting research focusing on AI, Europe, Demographics, Diversity & Inclusion.
On the 3rd of December 2019, at the Ms. AI summit called #humanAIze in Berlin, Germany, powerful leaders will connect with other humans from business, technical, academic, humanities, sciences, arts and more to:
Get inspiring thought-provoking content in a multi-disciplinary, cross-functional view
Connect with diverse leaders that have climbed the mountain of success & solved challenges in AI
Gather ideas and methodologies that you can put into practice to advance your own AI strategy and execution
For further information about how to get involved with Ms. AI or attend the #humanAIze summit, please contact: missai@nemesventures.com
As Dr. Martin Luther King Jr. said: "There is power in unity and there is power in numbers."
About the author:
Nancy Nemes is a tech trendsetter, a global connector and a hands-on leader with 21 years of global experience in high tech across Europe, USA, Canada and South America. Her passion is in pioneering, implementing and optimizing the impact of mobile, digital, and social high tech aiming at enriching people lives through digital solutions.
Nancy is the founder of Ms. AI, a European platform that supports diversity and inclusion in the space of Artificial Intelligence. Until October 2018, Nancy has served as General Manager Hardware Sales & Partnerships at Google, and before that, Nancy spent 15 years at Microsoft leading up IOT in its early days, Digital & Consumer Marketing, Business Development and Sales for various products and services. She was distinguished with various awards, of which one she is particularly proud of is her paper written for Bill Gates' Think Week . In January 2019, Nancy was named as one of "the most inspiring business women in European technology" by the international organization InspiringFifty.
She serves as a keynote speaker at international conferences on subjects such as "Quo vadis AI", "Great AI Made in Europe", "Diginauts & Connected Life in the 21st Century", the impact of new technologies on various demographics, and how the attitudes, expectations and perspectives of Generation Z and Generation Alpha will re-shape everything we do. Nancy is an investor in deep tech companies and a mentor for early stage startups.
Since 1990, Nancy is involved in charitable activities benefiting her native country, Romania, with a focus on supporting children (Save the Children), hospices and animal welfare. Nancy speaks fluently six languages and is a big fan of dogs.
https://www.linkedin.com/in/nancynemes/
https://twitter.com/Nancy_Nemes