When it comes to innovation, hyperrealist artist with a twist Gabriella Anouk is cleverly merging creativity and technology. Following many years of drawing commissions and working in different media and methodologies, Gabriella has developed her new expressive collection, Slime Series, inspired by everyday emojis, sensual textures, and the work of Salvador Dalí. In particular, the artist loves Dali's nuclear-mysticism phase, assimilating scientific knowledge, his technical skill, precise craftsmanship, and the striking and often bizarre images in his work bordering on absurdism.
This is truly a labor of art love; each piece is hand-drawn using a range of pencil techniques, requiring hundreds of hours of dedicated time to complete. Gabriella first began experimenting by dipping fruit and veg in paint and covering them with slime, before photographing and drawing them ultra-realistically. She has explored and developed her creativity across several digital platforms, becoming hugely influential and inspirational across the globe. Proof of her popularity are her 400,000+ followers and the fact that some of her posts have reached more than 17 million likes. TikTok and Instagram fans seem most certainly mesmerized by her artistic process.
Artichoke Pink. Bubblegum pink slime crowns the lobed spiky leaves of the artichoke, spilling over its delicate inner feminine beauty.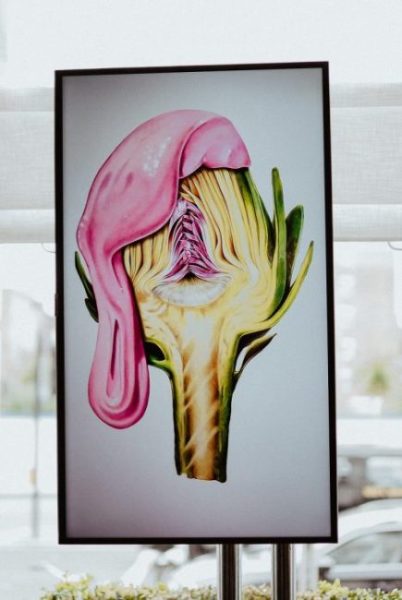 The collection comprises of seven original works, but it doesn't stop there. Gabriella has recently been exploring the metaverse and NFTs. So, what exactly is an NFT? An NFT, Non-Fungible Token, is a unique metadata referring to a specific asset. As the name suggests, non-fungible and indivisible. Any clearer? Nope. Essentially, for us un-techno's out there (like me) when an NFT is acquired, the purchase goes through a blockchain, which is a digital record of any transaction ever made with that NFT. The technology validates the transaction and records the new acquisition.
When I attended the launch event of Gabriella's latest work, part of Women in Innovation, hosted by The Adria Boutique Hotel London, I had the chance to ask Co-Founder and CEO of London Trade Art, Francesca Casiraghi how NFTs can benefit the world of art. "We are witnessing a digital revolution that is finally modernising a field [the art market] famous for its reluctance to adopt technological innovation," she explained, "in particular, the application of NFTs and blockchain is making the art market more transparent, traceable and regulated, meeting the needs of a new generation of high-tech friendly collectors and providing new opportunities for artists, who can finally authenticate and economically benefit from the royalties applied to the sale of their artworks." Her vision goes even further, "In the near future, the use of NFTs will benefit not only digital but also physical artworks, functioning as certificates of authenticity and ownership. They support a more efficient way to prove the provenance of artworks, which has always been a very opaque field in art collecting."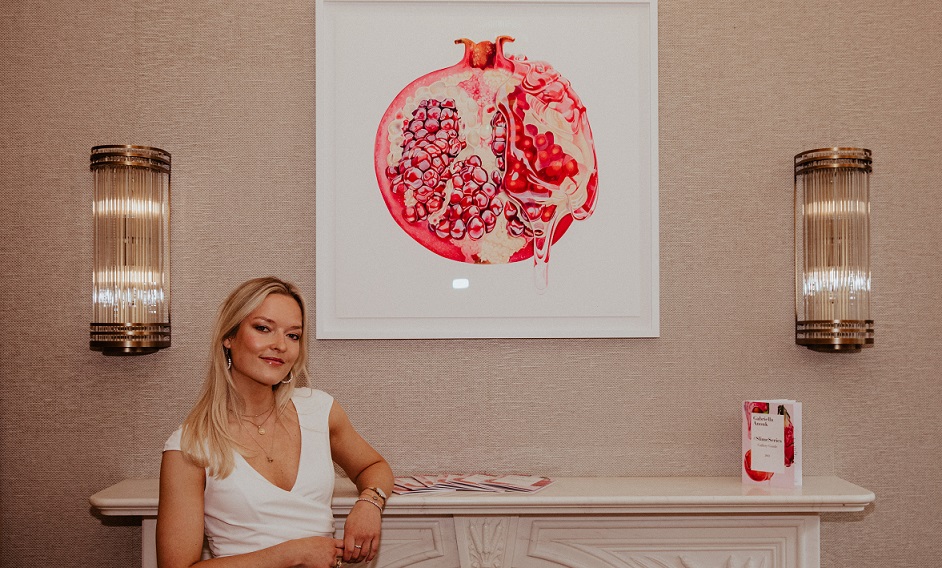 Pomegranate Amour. Anouk's final piece to the Slime Series, inspired by Dali's Dematerialization Near the Nose of Nero.
In the case of Gabriella's animated NFT, it will be owned together with the 1/20 A 1 Edition print. The purchaser receives their own unique NFT, and a certificate of authenticity signed by the artist. London Trade Art is facilitating this ground-breaking art investment service through the innovative model of fractional ownership and the use of NFT's.
Gabriella's acclaimed Slime Series is on display until the autumn, within the glorious setting of the newly restored, five-star, Victoria Townhouse hotel, The Adria Boutique Hotel in South Kensington. "I'm very pleased to see my works hung up in such a beautiful space," the artist commented, "the calming colour pallet of the interiors at The Adria lend itself perfectly for the colourful slime series."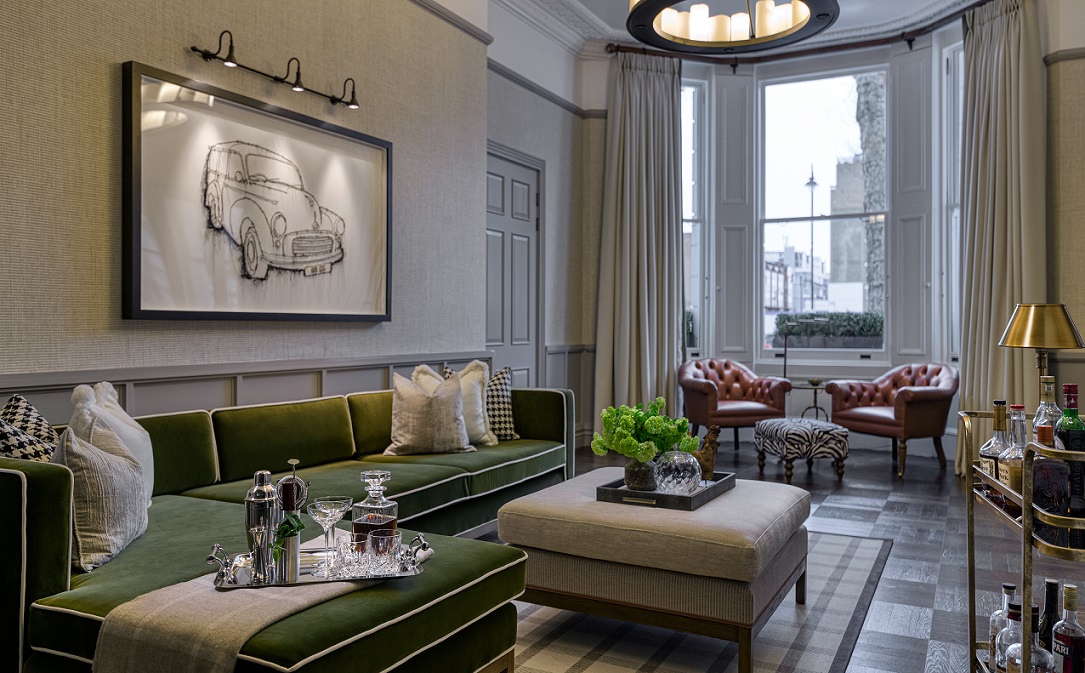 The Adria Boutique Hotel effortlessly combines contemporary design with Victorian opulence.
The hotel captures the essence of Victorian architecture and opulence. Each of its luxurious suites, rooms and lounges have been meticulously restored, pairing contemporary design with the intimacy of a 19th-century townhouse. Certainly one not to be missed. My recommendation, why not have afternoon tea or a cocktail while you are there?
Watch Gabriella Anouk creating the Slime series: