Is Côte Rotie the next region worth investing in?
By Athila Roos, drinker, investor, personal wine hunter
Head of Private Client Sales for Wine Source UK
Having worked around or in wine for the past 13 years I have seen my fair share of shifts and changes in the industry and moreover, in the fine wine market. Back in 2010 I remember being told by one of my mentors that "there's no money left to be made in wine, Bordeaux is done". Well, thankfully I didn't follow that sceptical advice or a few others that followed since then: "the Burgundy rise is not sustainable" (back in 2013/14) was a fairly common one to hear. And as a drinker, I couldn't be more hopeful that they'd be right. But as a buyer, I'm so glad that they all were wrong!
You see, I'm definitely a drinker more than an investor, but I have worked in the industry long enough and have been on nearly all sides of the trade (on-trade, off-trade, supplier, buying for private cellars…) to understand where the wind blows and how the market operates. Ask a hedge fund manager and he'll tell you about stocks and where to get most returns for your investment. Ask a long-standing wine professional with market experience, and you may learn a thing or two about diversifying your investments.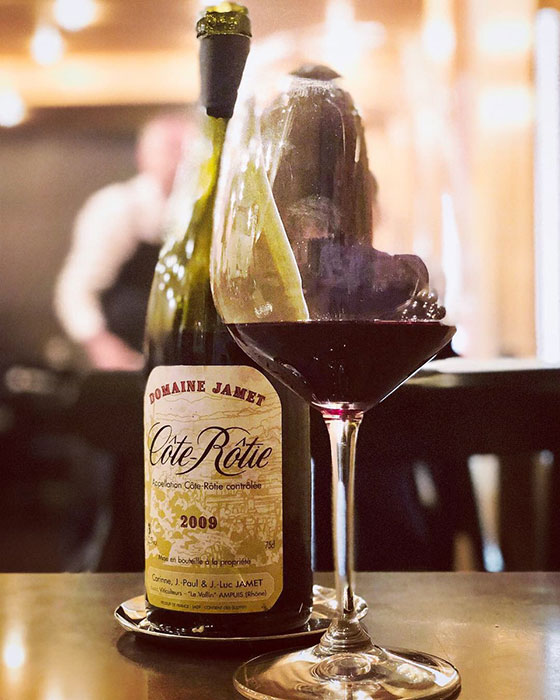 Back in 2010 was my first experience in buying En Primeur (Bordeaux 2009) and I made an educated guess that Chateau Pontet Canet would be a great purchase. The estate had a few years since converting to Organic production, lower yields and better vineyard management, the scores were improving with every passing year, and the 2009 vintage had produced wines that were beautiful, juicy, approachable but had the structure built for the long run. And yes, Mr. Parker had given it a 96-100 RP score to begin with. At £900 IB a dozen, it seemed like a great buy, and if anything went wrong, I'd have a fantastic wine to drink (still the way that I buy my wines, and recommend my clients to follow the same rule). Fast forward just over a year later and the wine was re-tasted and re-scored, achieving then the magic score of 100 RP points. The original 3 cases I bought were then being sold for £1575 each, a £675 gain per case. Not too bad for a first "bet". Since then I bought quite a few cases and ventured beyond Bordeaux, buying heavily on Burgundy (vintages 2009 to 2012), Tuscany (2008 onwards), a bit of Piedmont (especially 2010 and 2013 Barolos) and even further afield in California and Australia.
I've had mostly successes and even the "failures", those I don't feel bad about, because if they didn't go up as much in price, they've gone up my drinking scale. Back in 2015 I was lucky to get into the property ladder and about 85% of my deposit came from wine trading. And just a few months ago I have finished renovations in the house, more than half of which was paid with both wine&spirits trading (I like diversifying both my investments and my drinking possibilities). My point being, there is and there always was a market for trading "liquid investment" as I like to call it. Say what you will, I buy first for drinking, but buy enough that I can always trade some. And today, after years of hearing that "the Rhône is the next one up", I think it's finally time for that to happen, albeit with some reservations.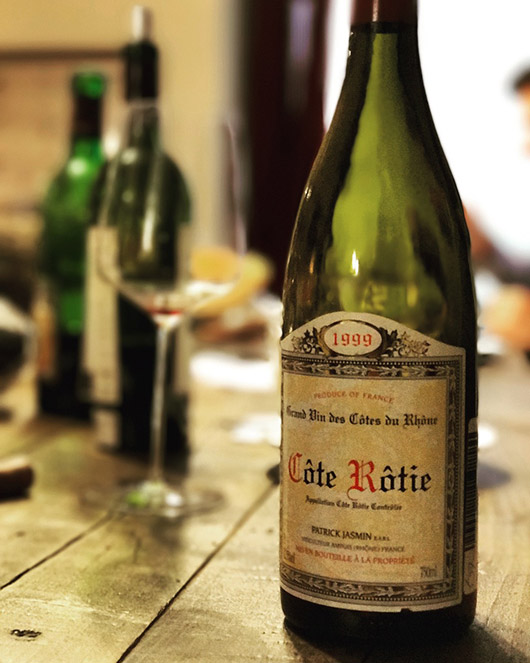 You see, the Rhône is a vast region that stretches from the village of Vienne in the North just south of Lyon (think Côte Rotie and Condrieu) to Arles, past Avignon in the South (ever heard of Chateauneuf-du-Pape?). To simplify, please forgive my comparison of it to a "frying pan". The handle is the North – a long narrow strip of vineyards, mostly around hills and slopes, shaped like the handle of the pan. The South – a broad, large composition of vineyards spreading East (Luberon) and West (Nimes), makes up "the pan". And for this exercise alone, I'd take only the North in consideration, and more specifically the small region of Côte Rotie. Côte Rotie (roughly translates as "Roasted slope") is the Northern-most region in the Rhône Valley and this small AOC represents a mere 201 hectares of planted vineyards (the size of a single large producer in Bordeaux), a minuscule fraction considering the Rhône's approx. 83800 ha. There are 73 lieu-dits (small vineyards) and only about 60 growers producing their own wine.
Average prices for Côte Rotie are now £73 per bottle (July 2018, data: wine-searcher.com/) compared to £52 back in 2015. That represents a 40.3% increase in just 3 years. The main protagonist on this revolution is Jean-Paul Jamet ( www.cote-rotie-jamet.com/en/ Domaine Jamet) whose wines have seen the biggest swing upwards in price due to their superb quality and minute production levels. His straight Côte-Rotie now fetches far North of £120 per bottle compared to about £60 from 3 years ago, and his "Côte Brune" (a special bottling made from the grapes grown in a specific iron-rich soil area) now reaches "1st growth prices" of £300+ per bottle. But as much as Jamet may be spearheading the pricing hike, the 1st real revolution came via the energetic Ettiene Guigal who started in 1946 a viticultural battle to revive the health of the vineyards and by 1960 he had revived the fortunes of the region by bringing it forward to the global stage.
As rightly put by www.thewinecellarinsider.com:
"Côte Rotie is perhaps one of the most elegant, seductive wines in the world. At their best, they offer depth of flavours and complex aromatics including bacon fat, black and red fruits, kirsch, mineral, pepper, earth, spice and floral scents. The best Côte Rotie wines offer freshness in the finish, coupled with pure red and sometimes darker berries. The wines are most often medium to full bodied wines with sensuous, silky textures that caress the palate with exotic sensations. Viognier grapes add a finesse, floral and white fruit element, along with an exotic quality to the wines when blended. The stems from Viognier can also provide a black pepper component to the wine as well."
With two recent exceptional vintages under the region's belt (2015 and 2016) and a third one on the horizon (2017 yet to hit the market), Côte Rotie prices are likely to continue on the rise. Not only for the quality of the vintages, but by a combination of factors that undeniably play in favour of the region: tiny appellation, very small production, an increasingly global demand, high quality production across the region and a few super-stars creating wines that are indeed masterpieces.
Ones to watch: Jamet, E. Guigal, Gilles Barge, Stephane Ogier, Rene Rostaing, Yves Gangloff, Bonnefond, Patrick Jasmin.
If you haven't done so already, I urge you to try the wines of this region and explore as many of its producers as you can, from the straight Cote Rotie to the legendary wines made in "Cote Blonde" and "Cote Brune". I can assure you that my collection of wines from this region will continue to grow, as my thirst to drink them will invariably remain insatiable. And as my motto goes: even if the prices wouldn't go up (which they already have, and will continue to do so), the corks will be pulled out. And very happily so!