Most of us, as we reach year's end, tend to remember and celebrate people who have made an impact in history and in our lives. From political figures to fashion designers, scientists to artists, in all fields of life we find extraordinary humans that have changed the way we think and the way we live. Inspired by some of these ground-breaking figures, we have selected a few out-of-the-ordinary- gifts with a tale to tell by themselves.
Responsible for creating the signature look of the mid 20th century, Christian Dior was at one point earning more than half the total revenue generated by Parisian haute-couture. The French Maison has known how to evolve and adapt to stay at the very front of the luxury world.
As part of their growth, Dior introduced their very first jewellery line in 1998, designed by Victoire de Castellane, who has been the creative director from the beginning. Renown for her intrepid imagination, de Castellane has just reinvented the Archi Dior (inspired by Christian Dior's fascination for architecture) adding four new pieces that emulate the lightness and delicacy of lace.
The white gold bracelet, ring, choker, and pair of earrings emulate the intricate patterns of lace and are dotted with diamonds that seemed embroidered into the metal, bringing movement and volume to these extraordinary pieces. POA.
I've been fascinated by science all my life and a fan of Stephen Hawking since my dad gave me his book, A Brief History of Time when I was 13 years old.
British watchmakers Bremont celebrate the great scientist with a new limited edition Hawking watch, containing four wooden discs inlaid into the back of the watch taken from his desk, a meteorite at the centre of its closed case back, and etching of stars from the night sky in Oxford the day Hawking was born. This classically styled chronometer features a retrograde seconds hand and grand date and houses a BE-33AE movement with a 42-hour power reserve.
Only 388 stainless steel and black dial, 88 rose gold with black dial, and 88 white gold and blue dial pieces will be made; the numbers referencing the year in which Hawking's A Brief History of Time was published, 1988.
Mario Radice (1900-1987) is considered, together with Manlio Rho, the founder of the Italian abstract school. He was fascinated by rationalist architecture and was one of the first Italian artists to break from figurative art to join the abstract movement flourishing across Europe at the time.
Rho and Radice founded the so-called Como group, oriented towards the renewal of the arts and architecture – as far from the liberty as from the Novecento style. Radice's art is recognizable for pure and harmonic geometric shapes in warm colours and his works can be found in the permanent collections of many modern art museums, including Milan, Trento, Turin, and Rome.
Mario Radice's Composiz represents Lombardia in Christie's Milano online sale
Christie's Milano will be presenting Mapping Modern and Contemporary Art, an online auction running from 20 January to 10 February 2021.
Building on the concept of The Grand Tour an educational visit through Europe and beyond, which took place in the 17th- and 18th-century, Christie's will create a sale, mapping Italian modern and contemporary art from all 20 regions, including works by international artists who have been inspired by the country or have lived and worked in Italy for a period of time or have been strongly inspired by Italian culture.
Christie's Mapping Modern and Contemporary Art online sale: 20th January – 10th February 2021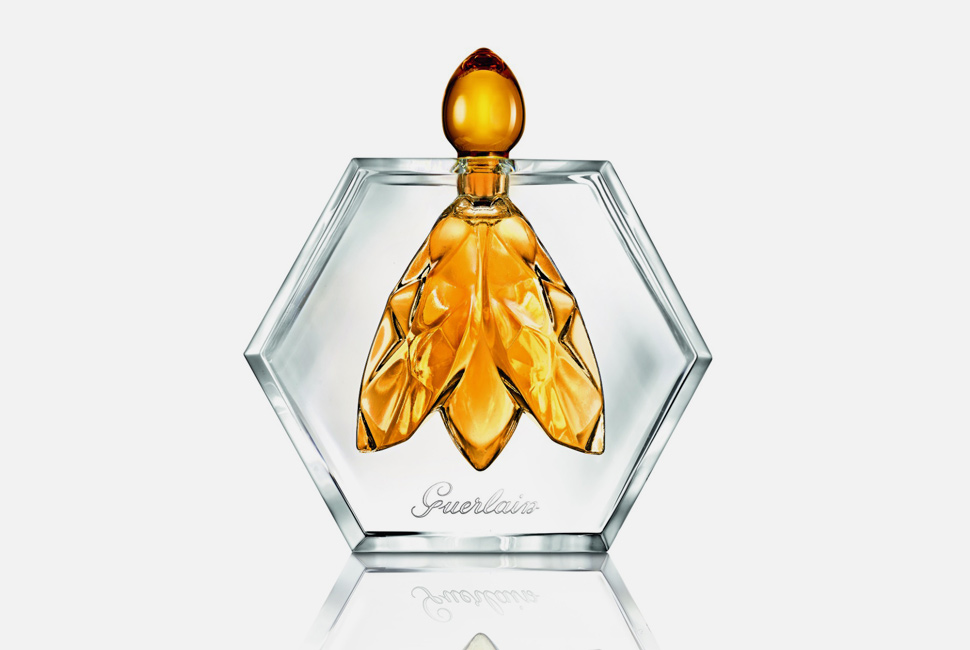 The House of Guerlain was founded in 1828 by Pierre-François Pascal Guerlain and remained a family business for four generations. Pierre-François's grandchildren and great-grandchildren were responsible for some of the most famous fragrances of the 20th century and becoming the strongest trend influencers in the world of perfumery. From Shalimar, created in 1925 to Chamade (1969) and most recently Jardins de Bagatelle (1983), L'Instant de Guerlain (2003), and Idyll (2010), the latter two under the LVMH's ownership, who acquired Guerlain in 1994.
For their 190th anniversary, Guerlain has teamed up with Baccarat to create an exceptional fragrance that brings together strength and delicacy, heritage and modernity: The Eternal Bee. Guerlain's Master Perfumer Thierry Wasser has combined, in an unprecedented Double Absolute concentration, contemporary top notes of orange, orange blossom, and almond with more traditional base notes, featuring benzoin tincture, sandalwood, and ylang-ylang.
Guerlain's long-term partners Baccarat, (responsible for Jicky's and Shalimar bottles) have produced an exceptional vessel for The Eternal Bee. Designed by jeweller Lorenz Bäumer and sculpted by Nathalie Blaise, the end result is a crystal creation full of air and lightness that enhances and magnifies the perfumer's art.
Opening image: @Brett Sayles