Certainly one of the more chilling films I have had the pleasure of reviewing, Every Time I Die is a short film with its share of murder, adultery, childhood trauma and most importantly, complex dissociative mental challenges. I found it a most intriguing coincidence that I watched the film on Mental Health day.
The first scene starts from the eyesight point of view of a young man named Sam. He is played by Drew Fontiero, a well-known actor who starred in Michael Bay's movie The Last Ship as well as in the series Jane the Virgin. As his eyes open, they are set on a woman lying in bed with him. As any man blessed enough to wake up in such a condition would be, his mood is calm and charming as he whispers sweet nothings to his companion. Unfortunately, her energy does not match his: she's heavily regretful, and moves hastily out of bed saying to Sam "I have to pick him up", as she rushes to get dressed. He asks her if she will at least share a breakfast with him before she leaves, what she accepts, asking him to be quick about it. Our visuals from his point of view now show him walk over to the bathroom where we watch him study himself in the mirror for a few moments, getting ready to brush his teeth, before hearing her rush off and realising she has slipped off out of the apartment. And this is the last time we see our Sam in a relaxed, composed mood.
In the second scene, we are detached from Sam's point of view. We see him sitting in his car, puffing heavily on a cigarette, looking nervous, anxious, well out of the comfort zone we had previously seen. He is waiting outside a train station, not for too long, before we see his lover walk out, cuddled up with another man, in full army fatigue wear, clearly back from his duties serving his country. The two laugh and gaze into each other's eyes as they walk off. An angered Sam jumps out of his car in what seems will be an attempt to confront the couple, but what looks like a brain freeze-type seizure take hold of him and the severity of the pain causes him to retreat back into his car seat, where he then blacks out. When he finally comes around, he is at his place of work, a paramedics depot, fully dressed in his uniform, and his partner is telling him to get moving. We now meet his partner and good buddy Jay, played by Marc Menchaca, who starred in Ozark, a series I much enjoyed, and a role I thought he played exceptionally.
I feel like it captured intimacy, quality time between friends and lovers…
Their first job of the day is one of despair. They are called to an apartment where a man has overdosed and is unconscious on the floor. Upon looking at him, Jay immediately dismisses his chance of survival and is ready to declare a time of death. Sam attempts a resuscitation, spurred on heavily by an onlooker, who seems to be the patient's young daughter. As their eyes meet (I feel she would have never been present in such a scene in real life but I get it, it's just a movie.) Sam feels driven to continue with his efforts to resurrect this lifeless corpse, but to no avail. Viewers watching this scene will soon come to realise why this young girl was such a motivation for Sam. On leaving the scene of this tragedy, with the body in the back of their wagon, Jay initiates a conversation with Sam about mental health, which I'm gathering is due to Sam's conduct at the scene: desperate emotion over professionalism. In this dialogue they reveal that they are both suffering from different forms mental unwellness.
In the next scene, the writers and director play a trick on those watching -which I find quite amusing. It's Jay's birthday, he and Sam are sat in a bar, downing a few beers, steadily talking, when a girl walks in. Viewers with a sharp eye will notice that it's the same lady who shared a bed with Sam at the very start of the movie. Jay is sat facing away from the entrance of the bar, whilst Sam can sight it as he sits, so he is the first to notice her walk up. As she approaches them both, there are no awkward or uncomfortable exchanges. She is all smiles as she presses a finger to her mouth, so Jay isn't alerted of her presence, before she jumps on him and smothers him with birthday kisses. This leads the viewer to speculate Sam having a sneaky affair with his pal's lady, but if this is the case, why does Sam appear to be so at ease? Just seconds after her arrival, while she is still lovingly wrapped around Jay, Sam sees another couple enter. An identical woman to the one kissing Jay strolls in, along with the army hunk we remember from the scene at the train station. Now come the unsettling, covert looks between Sam and her. The identical twins are named Mia and Poppy. Poppy is with Jay and Mia is with Tyler (fresh from the army), but clearly also entangled with Sam.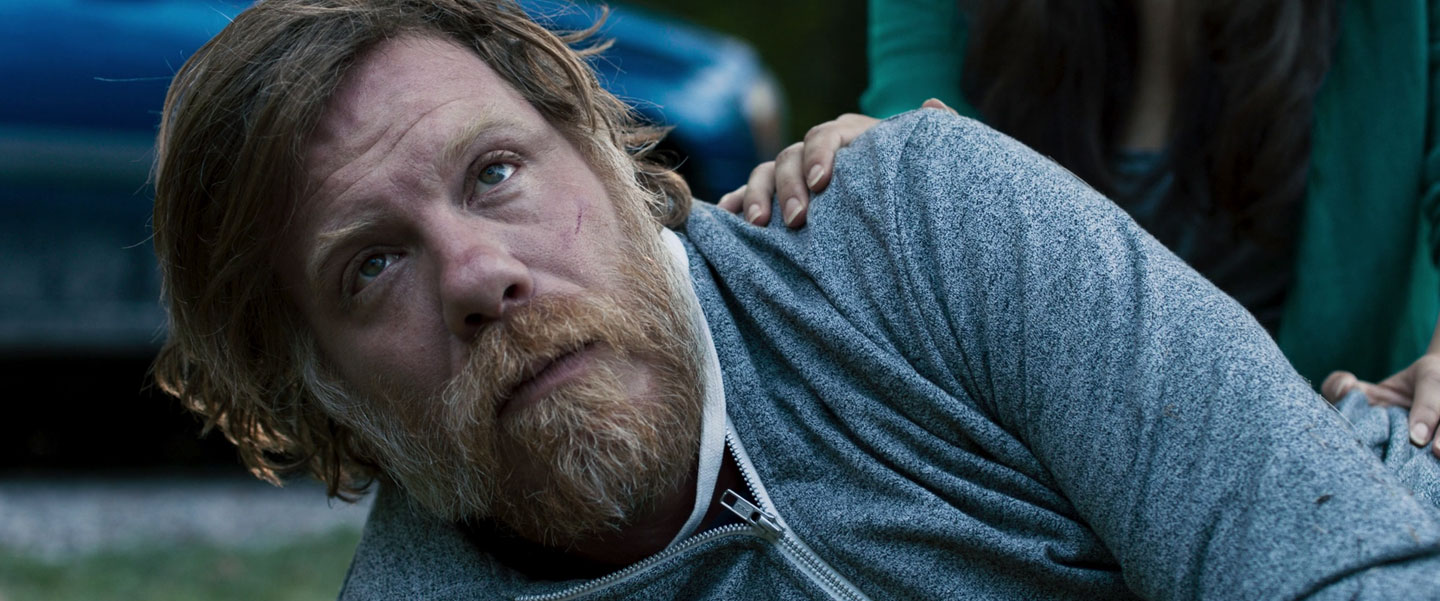 Now that we have met the five protagonists of the film, we are taken into a labyrinth of lies and secrets exposed leading to murders and attempted killings; but most importantly are the flashbacks of certain characters to their childhoods, which reveals why some are how they are and even more fascinating, spirit transfers between bodies, revealing deeper and shocking secrets.
For a film only 90 minutes long, I feel like it captured intimacy, quality time between friends and lovers, complex mental fractures and supernatural interventions in quite a seamless mesh. In no way would it surprise me if we were blessed with a sequel in a few years time.
Every Time I Die will be released on Digital Download from October 26th