Electric vehicles first appeared in the mid-19th century. But their high cost, low top speed and short battery range, compared to that of later internal combustion engine vehicles, led to a worldwide decline in their use. A century later, we realised that oil reserves are not infinite and that the pollution caused by motor vehicles is costing us the earth – literally. And so the search for alternative fuels and power sources commenced.
In the past 10 years, electric cars have inundated the market, from the early Nissan Leaf, which had a range of just 73 miles, to the current Jaguar I-PACE, which can theoretically do nearly 300 miles with one charge. Since 2010, combined sales of all-electric cars and utility vans achieved one million units delivered globally in September 2016 and combined global sales of light-duty all-electrics and plug-in hybrids passed the five-million mark in December 2018. The Government has been quick to jump on to the electric revolution bandwagon, currently offering a £3,500 grant for those purchasing electric cars (but nothing any more for hybrids) and running a multimillion pound advertising campaign.
Talking to friends and colleagues, I have noticed that women are much more likely to embrace environmentally friendly products and behaviours, something that Rebecca McNeil, CEO of Close Brothers Motor Finance, confirmed is called the "green-feminine stereotype." Furthermore, Rebecca told us that, "according to our research, women are slightly more likely than men to be concerned about how environmentally friendly a car is when researching their next car (21% vs 18%). Women are also more likely to consider an EV for environmental reasons than men (25% vs 23%)." Electric car sales have played an important role in keeping the car industry alive. As Rebecca reminded us
at a time when sales of new cars have been hit by a global slowdown and political instability, sales of EVs have increased by 11% in the past year and look set to continue to rise.
At I-M, we decided to properly test electric cars from the newest generation, especially now that many claim to have hundreds of miles of autonomy and are as easy to charge as your mobile phone. We started with the Audi e-tron Quattro, which launched earlier this year to compete with the Model X by Tesla.
The car is everything you'd expect from an Audi: it's beautifully designed, comfortable, and it goes like a dream. It has 21-inch contrasting alloy wheels, virtual door mirrors (it takes a while to get used to them), Audi Matrix LED headlights, rear lights and dynamic indicators (call me a child, but I love these) and a remarkably spacious boot. When we took it off-road, the e-tron revealed a wild side that we didn't really expect, much to the delight of my children, who have a sense of self-preservation as poor as their mother's. Its power comes from two electric engines, fed by a pack of 95kWh batteries. The total power is 272CV, but thanks to its "Boost" function, it can reach 408CV. In theory, it has an autonomy of over 250 miles – but the reality is much more complex than that and in our experience the range is closer to the 200-mile mark.
For our trip, we drove from West London to the countryside in Essex, a 65-mile journey. On our way there, we went through the centre of town, and because we drove snail-like most of the way, and also because every time you touch the brakes some power goes back into the battery, we hardly saw the charge needle change position. I must confess we didn't do our homework, so went on with what I had heard about charging from domestic sockets: that it just takes a bit longer than from purpose-designed charging points. Well, this is not true. After four hours we had gained 12% charge.
In a bit of panic, we used the function in the Sat Nav which identifies the closest fast charging points and drove to one. Unfortunately, there was nothing there, just a housing estate. Oops! We went to the second option listed, and thankfully this time the fast charging points were there. After half an hour, the battery had charged 12%. With 65% battery charge, we made our way back to West London, this time via the motorways. Oh dear – the battery needle went down at the speed of light, so when we were back down to 45% after just 20 miles, we pulled over at a big service station off the M25, in which there was a total of three charging points; one of them was broken and there were six cars queueing to charge. Feeling bad about the other drivers, we used it for 20 minutes and gained… you guessed it: 12% charge. So we drove to the junction with the M1 where we stopped again, finding only two charging points and charging another 12%. Furthermore, in order to use these chargers you have to open accounts with each of the different companies that operate them, which is annoying and time-consuming.
By the time we got home, a journey that should have taken 90 minutes had taken three and a half hours.
The second electric car we tested was the Jaguar I-PACE. Before I go into any of its technical accomplishments, let me start by saying that this car is a lot of fun to drive. Inspired by the Jaguar C-X75 supercar, the I-PACE, Jaguar's first 100% electric vehicle, boasts an advanced electric drivetrain and a cab-forward profile that make its overall design bold and dramatic.
The theoretical range of the I-PACE is almost 300 miles. I am not sure how they theorise range in electric cars, but in our experience, unless you drive at a constant speed of around 60mph, the real range is more like two thirds of the theoretical one. The I-PACE though, seemed to learn from my "excitable" driving style and the range on the screen kept re-adjusting. Performance is definitely not something you have to worry about. From a standing start, the I-PACE accelerates from 0-100km/h in 4.5seconds, with 400PS and 696Nm of torque. Handling, grip and steering responses are excellent too.
The attention to detail in the interior is remarkable. The state-of-the-art Touch Pro Duo flight deck elegantly combines with the distinctive floating centre console. Fear not, though – despite its futuristic appearance, it is intuitive and easy to use. And the coolest of the cool is the hologram-like image that the car projects on the ground every time you open the door. My son Luca, at just 18 years of age, is already converted to the Jaguar religion. You don't need to worry if you are over 6ft tall (as Luca is). Despite the dramatic sloping roofline, there is plenty of rear headroom thanks to the low-slung seating position, which looks and feels much sportier.
That weekend, we avoided public charging points after the experience with the Audi e-tron (again, not Audi's fault), so we just charged it from a domestic socket overnight and the morning after, abracadabra! A full charge showed on the screen. A few weeks later, we tested the new Mercedes EQC, the first car in the EQ family, a top of the range Mercedes. They call it Progressive Luxury. The EQC goes like the wind, thanks to two electric motors at the front and rear axles with a combined output of 300 kW. A sophisticated operating strategy enables an electric range of around 280 miles according to NEDC. In our experience, it
is more like 200 miles.
As the first Mercedes-Benz model under the new product and technology brand EQ, the EQC has many trailblazing design details and colour highlights that, as my other son Marco said, "Are sick mum." This arises from a clever combination of digital and analogue elements, which really work in the EQC.  By virtue of its muscular proportions, the EQC is classed as a crossover SUV. Design-wise, they have gone for an extended roofline and window layout with a low waistline coupé-like roof recess at the rear.
A striking feature at the front is the large black-panel surface enclosing the headlamps and grille. The black panel is bordered at the top by an optical fibre as a visual link between the torch-like daytime running lamps as a typical Mercedes-Benz feature (another "sick bit" according to Marco). At night, this creates an almost uninterrupted, horizontal light band. Contrasting colour highlights discreetly confirm the model's membership of the new EQ family: blue stripes on a black background, and multibeam lettering also in blue. The interior of the EQC has many details to impress those fond of the avant-garde electro-look (think Daft Punk). One example is the ribbed edge of the instrument panel, which resembles the cooling ribs of a hi-fi amplifier. The instrument panel is designed as a driver-oriented cockpit. The typical Mercedes-Benz wing profile is asymmetrical, with a "cut-out" in the driver's area.
This is where one of the visual highlights of the cockpit is located – a high-tech, high-gloss cassette housing flat air vents with key-shaped, rosé-gold coloured louvres. As they say, humans tend to remember the good and forget the bad, and so we had almost forgotten the charging nightmare we experienced with our first electric car as we set off with the EQC on three-quarters' charge. We did 100 miles before going down to 25% charge, when "range anxiety" kicked in and we found ourselves asking the onboard voice activated computer "Hey Mercedes!" for the closest fast charge point, which turned up to be a GeniePoint at a local petrol station.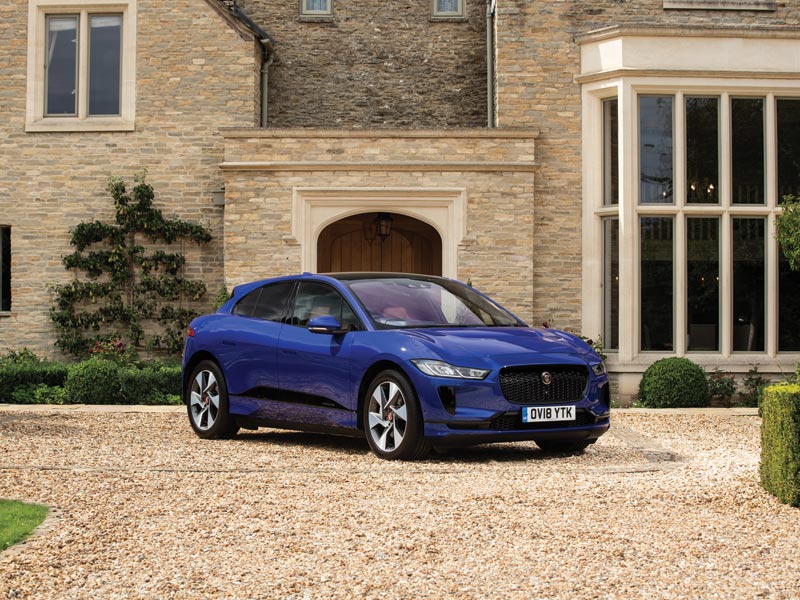 Oh dear! It couldn't have gone worse than it did. For starters, it was pouring down and the charger point was outside the roof protection area offered to fossil fuel pumps. Secondly, I had to download yet another app, open an account and give all my details before I could plug the car in. In a perfect Murphy's law scenario, not only was the charging point not working but once connected, it wouldn't allow me to unplug my car! I had to call the helpline, where a very nice lady did her best to help me, which involved several remote trials to bring the charge point to heel.
After all of them failed, she asked me to wait until she could remotely reset the machine. So far, half an hour had gone by, during which I had seen an endless number of people filling their cars with good old petrol and continuing their journeys after no more than five minutes. After all that remote digital wizardry, still the GeniePoint charger would neither work nor let go of my car. It took another 10 minutes to sort out the problem. By then I was so soaked I thought I was about to grow gills behind my ears. Let's leave it there.
A week or so later I was sharing my electric misery with a good friend who told me that my mistake was taking electric cars for long journeys. He said they were ideal for cities and that I had to try the BMW i3. So we got one to whizz around London. The first thing to say about this car is that it's a really unique and responsive driving experience. It doesn't have the acceleration of the I-PACE of the EQC but the BMW i3 goes from 0–62mph in 7.3 seconds, more than enough to beat most cars off a traffic light. Even with my "excitable" style of driving, the car only has to be charged every few days (most commuting journeys are no more than 20 miles long) so I was told that 80% of i3 drivers only ever charge at home (20 hours from a regular power socket). However, if you have a garage or a driveway, you can get a BMWi Wallbox installed and fully charge it in just five hours.
In all honesty, I didn't have to charge it so I don't know, but my friend Don, who owns one, swears by its range. The theoretical one is 223 miles and according to Don, the car probably does near 200 if kept in town or within a short commuting distance. BMW told me that other factors that affect range include wheel and tyre sizes selected, weather conditions, usage of heating/cooling and preconditioning. A trick up BMW's sleeve is the BMW i Remote app, which helps drivers keep an eye on their battery charge and electric range via smartphone or smartwatch. If the BMW i3 is connected to a charging station, they can track the charging processes remotely. And then there are the savings on fuel – 10,000 miles of electricity in a BMW i3 will cost approximately £135 using today's electricity rates. I didn't check with the other electric cars, but I guess that the costs are pretty similar.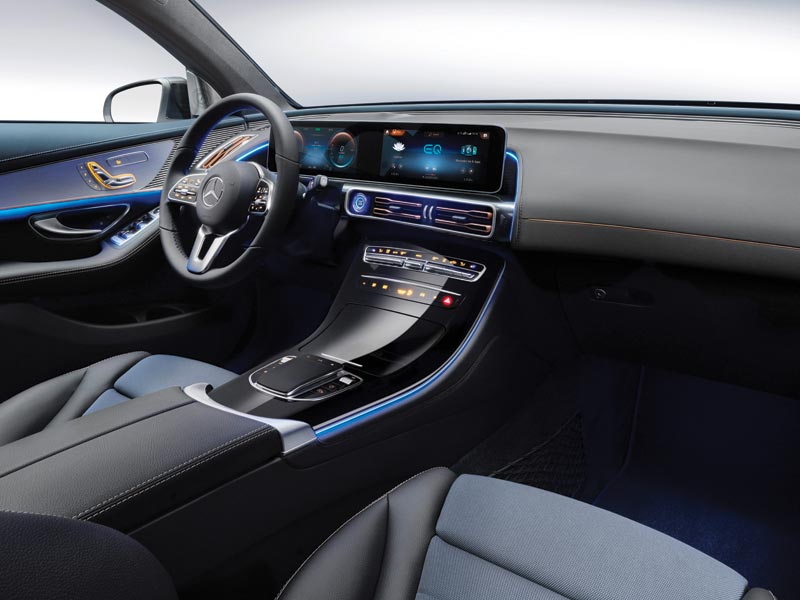 With all that said, who is buying electric cars? It seems that dealers play a central role in giving customers advice, particularly those looking at buying a hybrid or electric car. Rebecca told us that their research suggests EV customers are more likely to rely on dealer advice, compared with those buying a standard vehicle (66% vs 55%). There is a challenge, though. Women don't trust dealers. According to research by Brothers Motor Finance, women are less likely to rely on dealers for their car-buying research than men (64% vs 67%) and more likely to be going online (38% vs 35%) or speaking with friends and family (39% vs 25%). So it seems that even today, in our gender-equality society, there is still work to do in improving the overall car-buying experience for women.
Dealerships have also noticed this lack of trust on our side (women), so all across the UK, there has been a proliferation of actions to reach out to more prospective female buyers. Dealerships are organising women-only events, increasing the number of female dealers on the forecourts and asking their customers for feedback. Advertising also has an important role to play, which has historically focused on men.
There is an increasing number of car companies featuring women in their adverts who are actually driving, not just wrapped around the bonnet. That said, I have noticed that in most PR and advertising material from car companies, men are featured doing all the fun things and women are only driving when the dumb stuff is being shown, i.e. assisted parking, assisted lane control, loading the boot
with groceries, etc. Going back to electric cars, it is obvious that there are still a number of sticking points, not just range and the availability of street charging points in residential areas, but things like where to get an MOT, or what happens when the car breaks down. All of these are questions that consumers have and which are potentially preventing them from making a purchase.
Another concern of mine is, if we all buy electric cars… where is all that electricity going to come from? We know for a fact that electricity from renewables is not ready to deal with a sharp surge in demand, so… what is the answer? Nuclear? More fossil fuels? Personally, I love the dream, but I am not sure electric cars are the answer, at least, not with the way infrastructure and electricity sourcing is at the moment, or can be expected to be in the short- to medium-term. With current range and charging availability, there is no way replicant Nexus-6 Roy would have reached the Tannhäuser Gate.
AUDI e-tron from £71,560 OTR
BMW i3 from £31,850 OTR
(including plug-in car grant)
Jaguar I-Pace from £60,995 OTR
(including plug-in car grant)
Mercedes EQC from £65,720 OTR