Born in 1937 in Budapest, Dóra Maurer is probably the most iconic Hungarian artist alive. With a career that spans over five decades, Dóra has worked with almost every medium you could think of. As a teacher, she has inspired whole generations who recognise her as the most important influence in their careers.
Over her career, Dóra developed a strong international network, engaging with independent cultural communities which proactively promoted her work outside the official Hungarian system during the socialist period. Her work has been exhibited, recognised and celebrated around the world, including at the Tate Modern, which hosted the largest UK exhibition of the artist to date.
Mária Chilf presents the reality behind the ordinary and tries to evoke its nuanced unsearchable and unspeakable.
Mária Chilf- Mother/daughter, 2019.
Stain photo cut on paper. 70 x 100 cm.
As a professor, Dóra Maurer shaped and influenced generations of artists from the 1970s to this day. Between 1987 and 1991, she was a guest professor of Visual Experiments at the College of Applied Arts in Budapest (today Moholy-Nagy University of Art and Design). In 1990, she started lecturing at the Painting Faculty of the Hungarian Academy of Fine Arts. From 1998, Dóra taught at the Uiversy of Pécs and from 1999 at the Internationale Sommerakademie in Salzburg. Today, she is still an active member of the Hungarian Doctoral Council.
Artist Zoltán Szegedy-Maszák says about Maurer, "I can confidently say that I learned most from Dóra Maurer about how to relate to art, the affirmation of life and joy, humanity, and when it comes to art, mischief against the canon."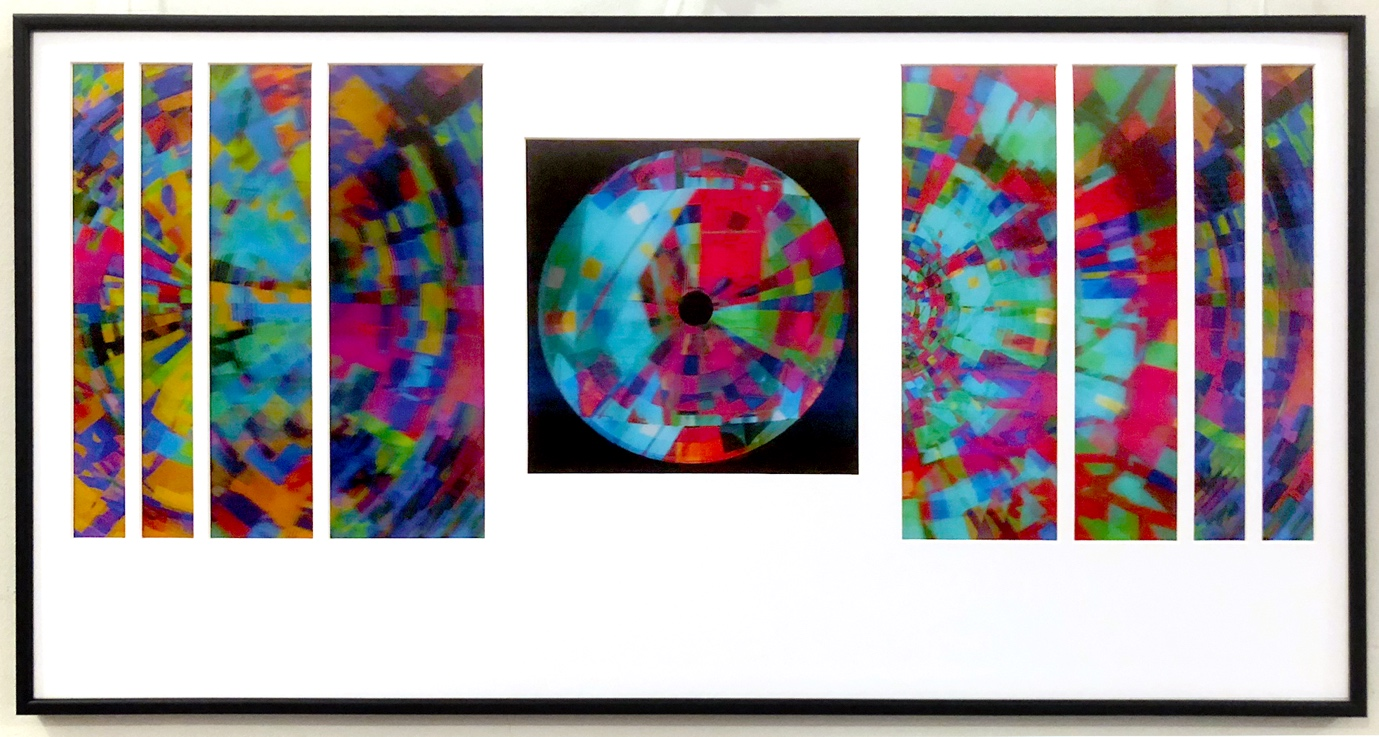 Zoltán Szegedy-Maszák- We cannot see clearly, 2018. Lenticular print. 40 X 78 cm.
The exhibition Disciples of Dóra Maurer aims to present the richness of Hungarian art by showcasing artists who were disciples of Dóra and who work with diverse media and styles reflecting the democratic and open teaching style Maurer is known for.
The generation of Maurer has already been recognised by the international art market, however, artists stepping into the footsteps of their masters are still unknown to the international audience. This is why the Hungarian Cultural centre, along with its partners set on to organise this exhibition.
András Zalavári is the youngest artist in the exhibition. His work has been exhibited in Hungary, Austria, Germany, Italy and now, in the UK.
András Zalavári- Plane Tree Allée II, 2019.
Photomontage. 80 x 110cm.
Artists featured: Mária Chilf, Márto Cserny, Attila Csörgő, Tamás Jovánovics, Barbara Nagy, Zoltán Szegedy-Maszák, András Wolsky, András Zalavári.
Disciples of Dóra Maurer
12 August – 19 September 2021
David Kovats Pop-up Gallery
28-32 Shelton St, London WC2H 9JE