Diamonds have long been one of nature's most revered creations. Since the dawn of humanity their beauty, strength and resilience have enchanted people the world over. Ancient Greeks believed them to have mystical protective powers, and it is from the Greek term "Adamas", meaning invincible, that the word "diamond" originates. Over time, the magic of diamonds has continued to grow, coming to mark our most cherished moments, bonds and commitments. Strong and unbreakable, they represent timeless emotions.
The mission of the Natural Diamond Council (NDC) is to advance the integrity of the modern diamond jewellery industry and inspire, educate, and protect the consumer. Together, their seven members represent approximately 75% of the world's rough diamond production. With 35 operations in eight countries across four continents, NDC Members impact the lives and environments of millions of people. Members of the Natural Diamond Council are fully committed to supporting the sustainable development of communities, diamond-producing countries, and the diamond sector from mine to market.
Employee sorting out diamonds at Namdeb and NDTC offices. Windhoek, Namibia
A natural diamond provides high quality and safe jobs, as well as supports 10 million people worldwide. Investing in a natural diamond means investing in livelihoods at the source – from nurturing local business start-ups, to building new schools, roads and hospitals built by local manpower.
"Only Natural Diamonds" represents the consumer-facing brand of the NDC and is aimed at inspiring and informing consumers globally about the values and heritage of natural diamonds, as well as promoting the significant innovation happening throughout the world of diamond jewellery.
Diamonds are a perfect heirloom. Due to their enduring value, they are often seen as a special gift that can be passed down through generations. Sometimes re-designed into new jewellery pieces to suit evolving tastes and trends as time goes by, these precious stones tell unique family stories. This is still true today. Over a billion years old, a diamond is one of the closest things to forever that we can hold in our hands. What could be more sustainable?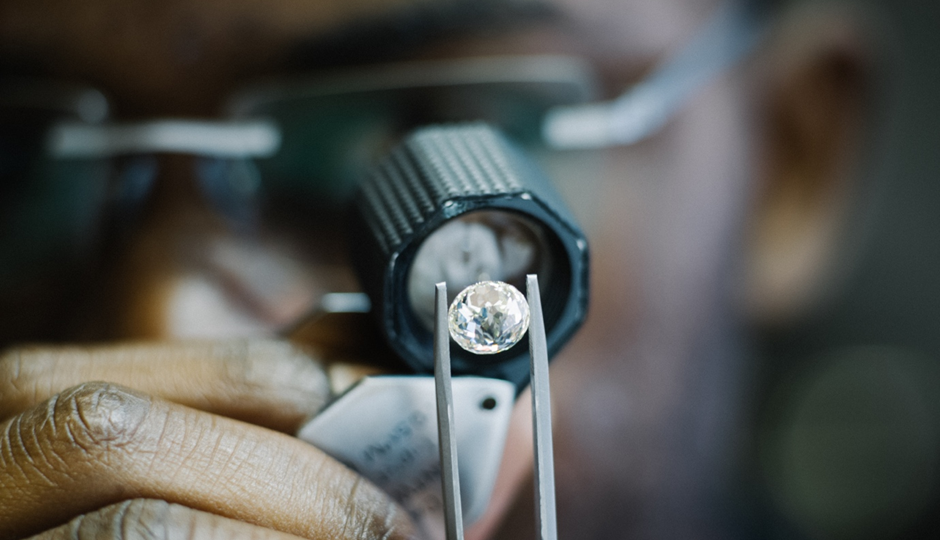 Through their Best Practice Principles, De Beers has set up leading standards in the whole diamond value chain.
De Beers is committed to advancing industry standards, enhancing the transparency of the diamond provenance and improving the livelihoods of artisanal miners. Through their Best Practice Principles, they have set leading ethical, social, and environmental standards, including on human rights and labour conditions, not just for themselves, but for the whole value chain (their operations, customers, and their contractors) – more than 2,700 entities. They verify the implementation of these standards annually through independently assured audits.
New De Beers research shows that sustainability is now on par with price and design when consumers choose diamonds, led by younger consumers who feel responsible for living in harmony with our planet rather than at its expense. The same research indicated that the diamond industry is already a leader in many areas relating to sustainability, and how the industry must build on its momentum and continue to place sustainability at the heart of its value proposition to meet consumer expectations for the future. Based on a global study of more than 8,400 people across seven key consumer markets for diamonds, the report found that sustainability considerations were influencing consumer purchase decisions across all sectors, with 60 per cent of consumers and more than 80 per cent of opinion leaders (those who influence decisions of friends and family) having chosen to buy a product made in a more environmentally or socially responsible way over any other product.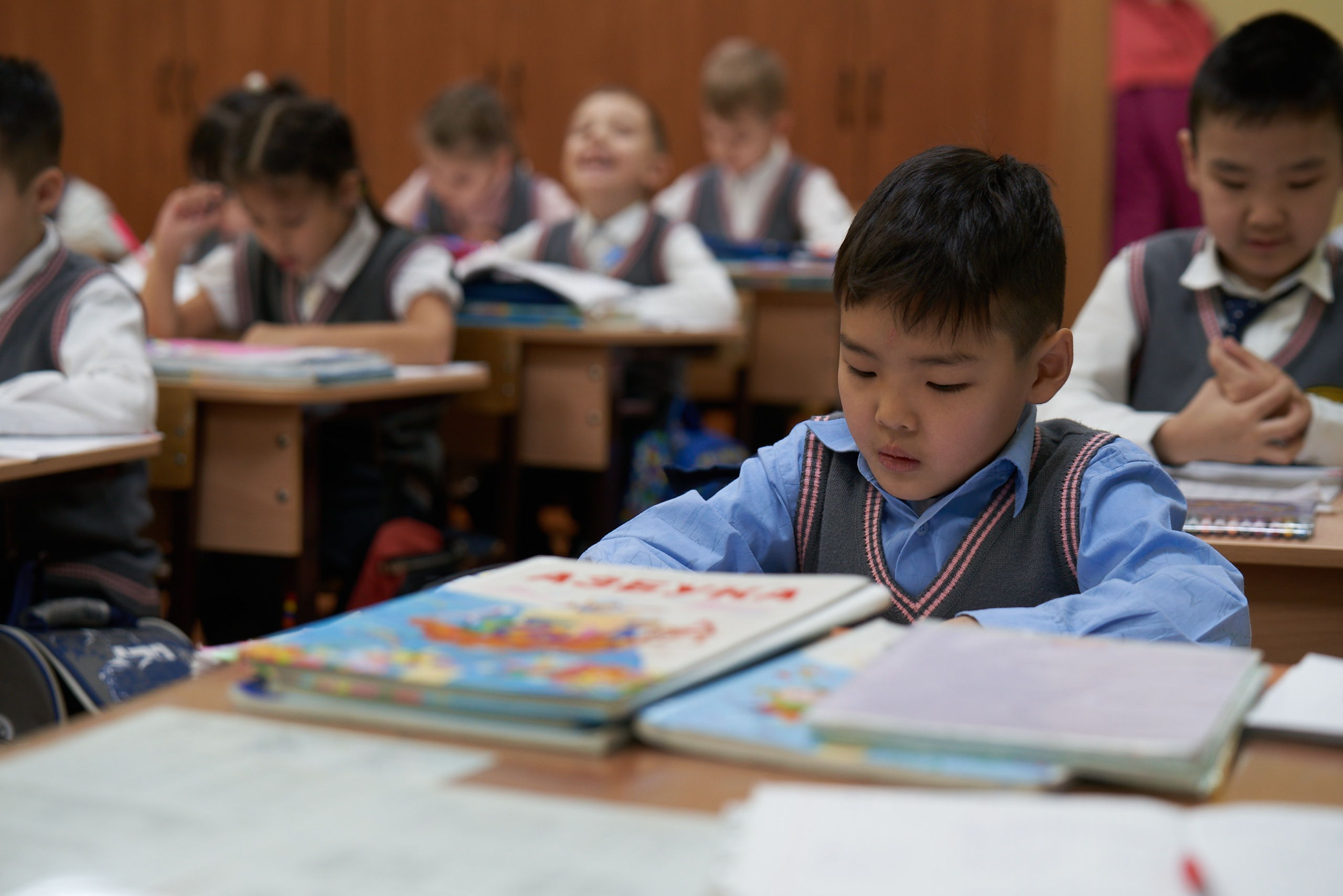 ALROSA has financed the development of schools and children's centres in Yakutia, Russia
The study also found that fine jewellery ranks third, after only food and clothing, as the category most frequently purchased based on sustainability considerations, with one in five consumers globally having bought jewellery because of its sustainability credentials in recent years. The younger generations are leading these trends, with 30 per cent of Millennials having bought jewellery with sustainability credentials as part of its branding, compared with only eight per cent of Baby Boomers. Sustainability was also more important to consumers with higher education and to those from affluent backgrounds. 62 per cent of people buying natural diamonds for weddings, engagements and anniversaries ranked sustainability factors as the most important in their purchasing decisions. This figure was 50 per cent for self-purchased diamonds and 45 per cent for other occasions such as Christmas, Chinese Lunar New Year, Diwali, and Mother's Day.
Kiki Layne wore an opulent suite of jewellery designed by Jameel Mohammed for the launch of #BlackisBrilliant in 2021.
BlackisBrilliant – is a partnership between De Beers and RAD Red-Carpet Advocacy and brings together exceptional Black jewellery designers with top celebrity stylists. Through these powerful pairings, the partnership offers meaningful opportunities for Black designers to create jewellery to be showcased on the red carpet, featuring ethically sourced diamonds from Botswana. With each pairing a donation is made to a charity of the designers' choice that furthers Black Excellence, extending the impact of the programme beyond those involved. The overall goal of the partnership is to help level the playing field within the jewellery industry by providing deserved exposure to Black designers, as part of their Building Forever commitment to accelerating equal opportunity.
The partnership officially launched at the 2021 Met Gala by New York-based fine jewellery designer, Jameel Mohammed of Khiry, who collaborated with stylists Wayman and Micah to create "Black Power International," an opulent suite of jewellery worn by Kiki Layne. "The name came from my recognition that what undergirded the possibility for this collection was a legacy of contribution from Black folks worldwide, including me, Wayman and Micah, Kiki Layne and the Botswanans who produced the fabulous diamonds. It's a beacon to the broader diaspora and world that there is power in our shared histories and huge possibility in our future collaboration," said Mohammed.
Dronfield Nature Reserve, Kimberley. Part of the Diamond Route in South Africa.
De Beers was immensely proud to announce that Liezl Maritz, Senior Environmental Officer from Namdeb, was recently recognised in the Top 100 Young African Conservation Leaders list. The list was hosted as a collaborative initiative between the Africa Alliance of YMCAs, African Wildlife Foundation (AWF), World Organization of the Scout Movement (WOSM), Africa Region and World-Wide Fund for Nature (WWF) to recognise conservation efforts of African youth.
Each of the Top 100 candidates will participate in a tailored leadership programme to improve their capacity to lead and to amplify the efforts of their own conservation projects. For Liezl, her conservation project will be a continuation of research she conducted during her MSc at Namdeb's Southern Coastal Mines, into the birdlife and wildlife migration in the area. Liezl was nominated by the Conservation Leadership Programme (CLP) team, having been sponsored by De Beers to attend their two-month training course last year. De Beers has a three-year partnership through Fauna and Flora International to sponsor early-career conservationists to participate in the CLP training each year.
Congratulations to Liezl and all the other young conservationists who were recognised for their extraordinary contributions.
Words: Lavinia Dickson-Robinson
Opening picture: Centenary Diamond, De Beers.