20th October – 6th November
BEAUTIFUL CRIME GALLERY @ JEALOUS
London born urban artist Day-z studied Fine Arts at Central St. Martins. Very quickly her work caught the attention of the media and the establishment and in 2015, she was awarded the Derwent Art Prize 'People's Choice Award'. In 2016 she was featured in After Nyne magazine's '9 Artists To Look Out For' and earlier this year I-M was introduced to her work by Liam West (Beautiful Crime). We immediately fell in love with her work, what led us to showcase her work in our feature 'The Rise of Young Talent'.
Her solo exhibition '99 Problems,' brings a collection of provocative new works surrounding themes of contemporary social and political culture, all of which incorporate the tongue-in-cheek interpretation Day-z has quickly become known for. The show ignites topical themes of a new era, and Day-z plays upon these by contrasting modern issues with famous classic paintings or traditional cartoon characters – whether this be Snow White listening to her Apple iPod or Caravaggio's Saint Jerome sporting a New York baseball cap.
'99 Problems' sees Day-z's clever wit and playfulness take on dismal topical and humanitarian issues such as our obsession with global brands or humankind's wealth vs the destruction of the planet. With this, the artist pays homage to the craft and techniques learned from classical masters, applying her own signature style of drawing. A revitalisation of the old into new in this way is also a nod to the likes of Banksy and other anti-authoritarian urban artists who address issues surrounding the downfall of humankind with a touch of humour.
Day-z's works exhibited in this show reveal a fine understanding of the charm and tribulations of popular culture and impeccable technical abilities in drawing.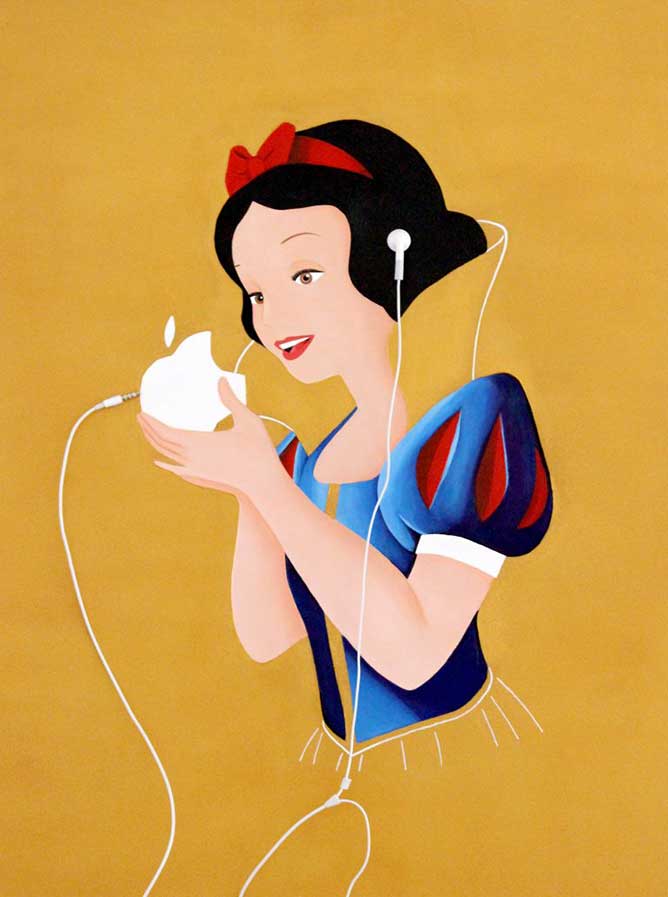 Opening times: Weds – Sat 11am – 6pm
Sun-Tues: appointment only
Website: beautifulcrime.gallery
Instagram: @beautifulcrimeart