C.C. Azalea, C/ Ana de Austria 2, Marbella
It is difficult to find a restaurant that prioritises wine as much as it does cuisine, but D-Wine in Nueva Alcántara –near
Marbella
, has managed to strike the perfect balance between the two and much of the magic has to do with having found the perfect staff. At the helm of the kitchen is Latvian born chef Edmund Cicans, who has more than proven his talent for over 15 years at top establishments along the Spanish Meditterranean coast.
Meanwhile, in charge of the vast wine offering at D-Wine is sommelier Julio García, who selects a plethora of Spanish and international bottles for the restaurant itself and for the venue's highly acclaimed wine shop. D-Wine is home to Spain's largest collection of wines and has received honours from The World of Fine Wine for its three-star wine list and from the Wine Spectator, "for having an exceptional wine list and displaying a deep commitment to wine".
The design and ambience of the place clearly contributes to its success. As you enter the restaurant, a charming lounge area invites guests to enjoy a pre-meal drink or a wine tasting session. Taking centre stage is the wine shop, boasting a truly impressive vertical selection of wines you can enjoy at the restaurant or purchase as a gift. The shop has current favourites as well as very special bottles such as Vega Sicilia Unico (from 1960 onwards), Clos Erasmus (from 1989) and a wide selection of new and old-world wines.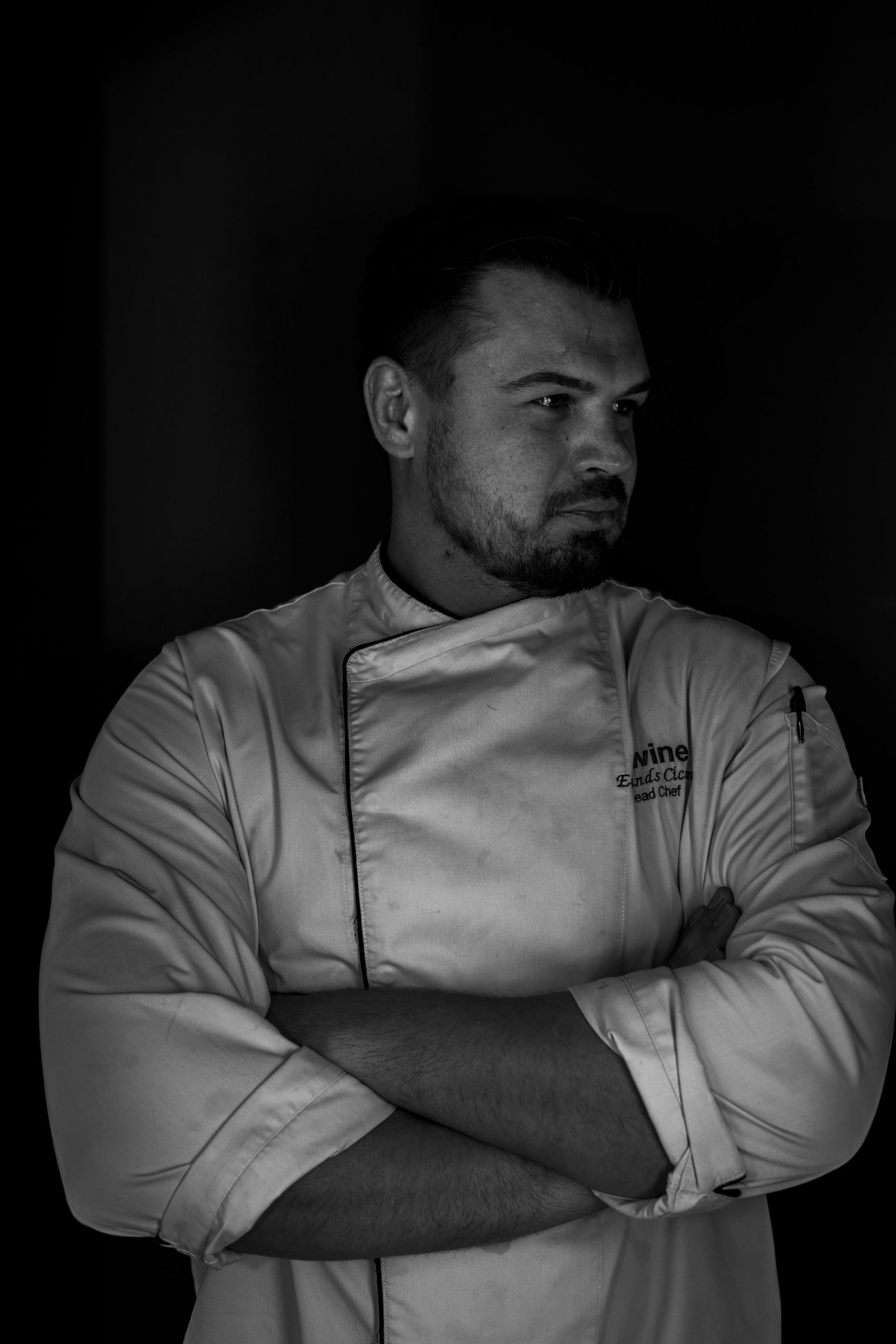 D-Wine has cutting-edge Enomatic dispensers, which allow you to personalise your wine experience glass by glass. This is a great way to discover exclusive bottles before deciding to order an entire one to accompany your meal, or simply to expand your palate and discover wines you have never heard of before.
The dining area is as cosy as the rest of the venue with a large retractable roof that allows the restaurant to host fabulous dining experiences all year round, offering a lovely al fresco experience on sunny days. The staff are welcoming and attentive without being imposing, and should you wish to order a special bottle or enjoy wine pairings with every dish, you can rely on the keen expertise of Julio and his team.
At our most recent visit to D-Wine, we managed to try a range of dishes that showed off the chef's talent and search of perfection. First we enjoyed a lovely array of starters, all of them handmade down to the tiniest garnishes with only the best ingredients.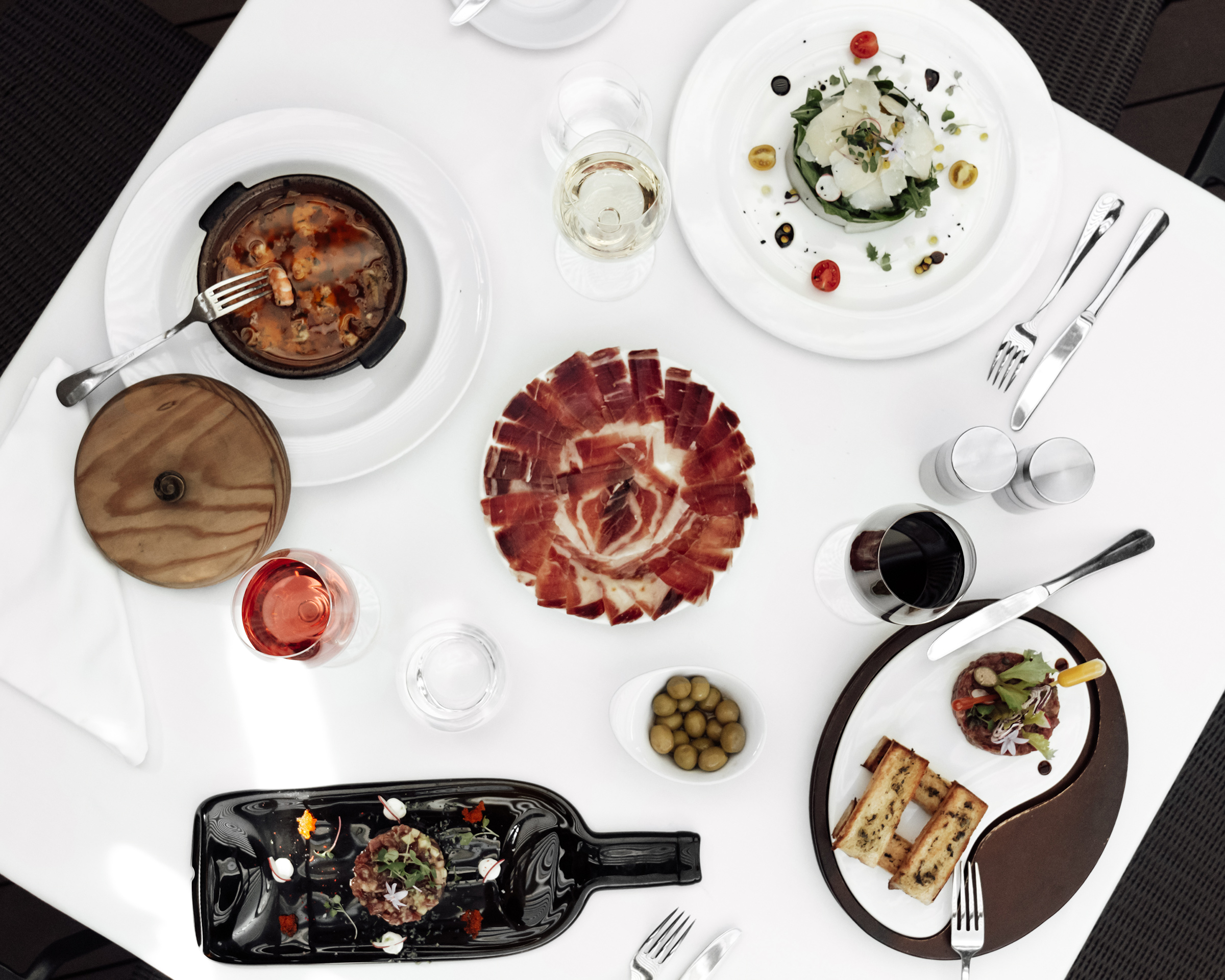 Standout choices included the fresh artichoke and rocket salad with a citric vinaigrette and parmesan cheese – a fine combination of textures and flavours that left me tempted to go for seconds. Equally appetite-whetting were the seared scallops served with chanterelles, cecina (a Spanish salted dried meat), sweet potato, ginger purée and a beurre blanc sauce – which showed off the magic that happens when quality produce meets traditional techniques. We also shared duck liver escalope with homemade fruit bread, a balsamic and plum sauce, and wine-poached pears.
Our mains were equally enticing. We sampled several delicious dishes, among them  black cod with a ginger and hoisin glaze and vegetable sautée, a touch of sesame oil and ginger sprouts; and the butcher steak (ultra-tender and tasty and served with potatoes, black truffle, green asparagus and a Marchand de Vin sauce). We continued our meat-loving extravaganza with charcoal-grilled short ribs with a barbecue glaze, grilled vegetables and cherry tomato confit.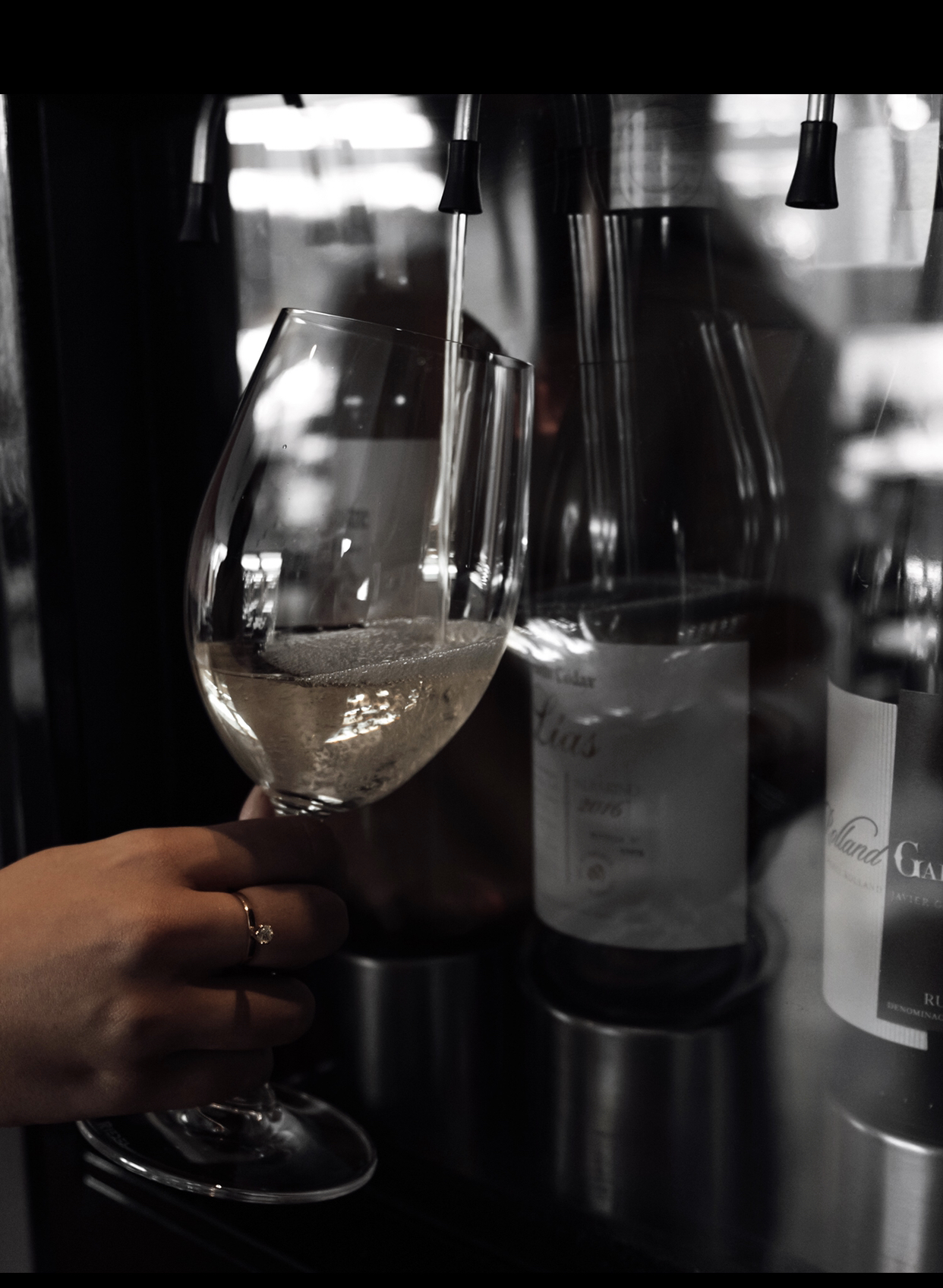 Dessert was not to be forgotten. We tucked into a gluten-free apple cake crumble and ice-cream (always heavenly after a steak meal) and Edmund's famous World of Chocolate – a chocolate sphere housing white chocolate ice-cream, milk chocolate mousse, and black fondant, topped with a rich Bailey's sauce.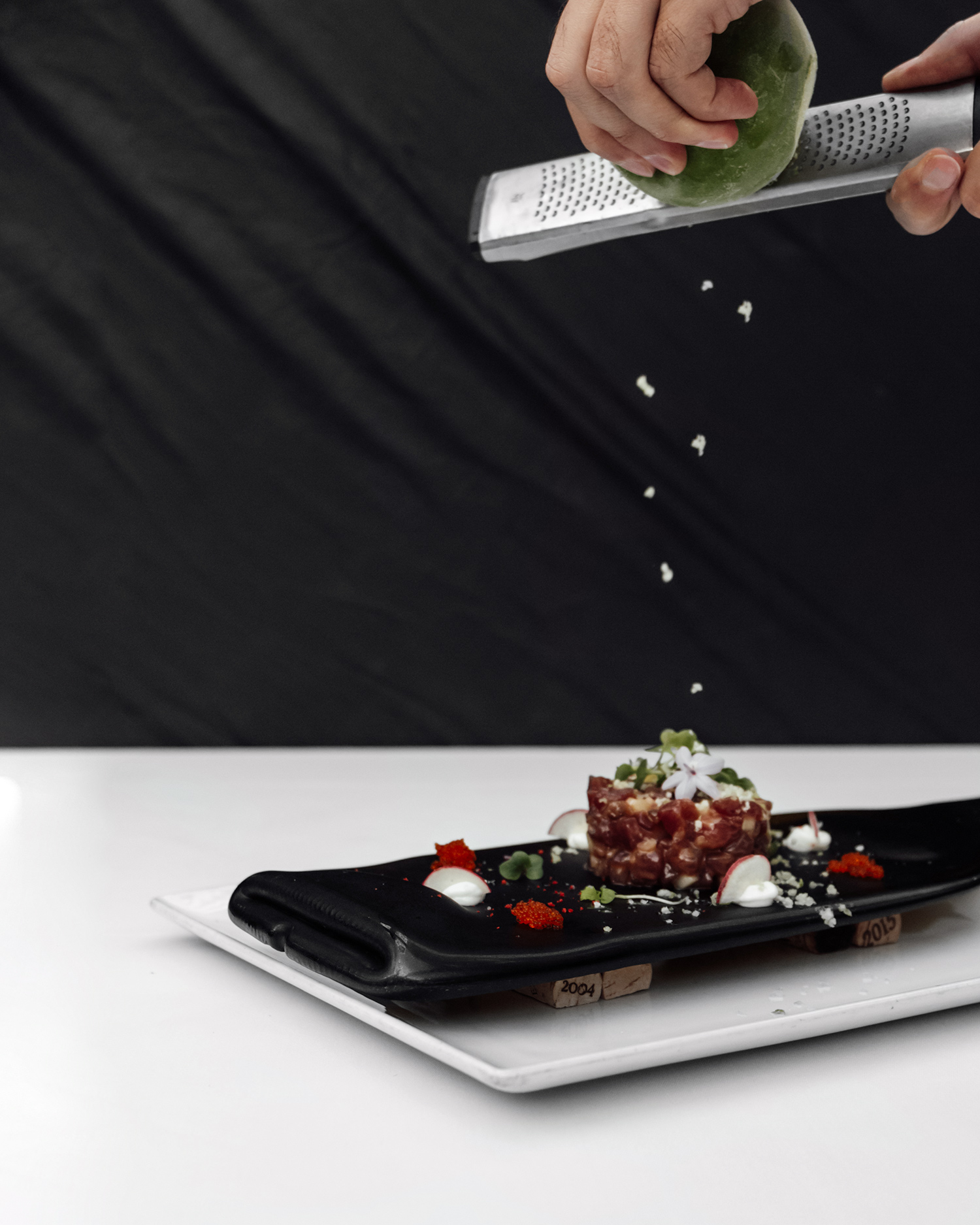 The common element that runs through all dishes on D-Wine's menu is simplicity, painstaking preparation and a respect for fine produce. The venue itself never fails to impress. It is a bit like coming home to a warm fireplace, great glass of wine, fantastic food and the finest of company.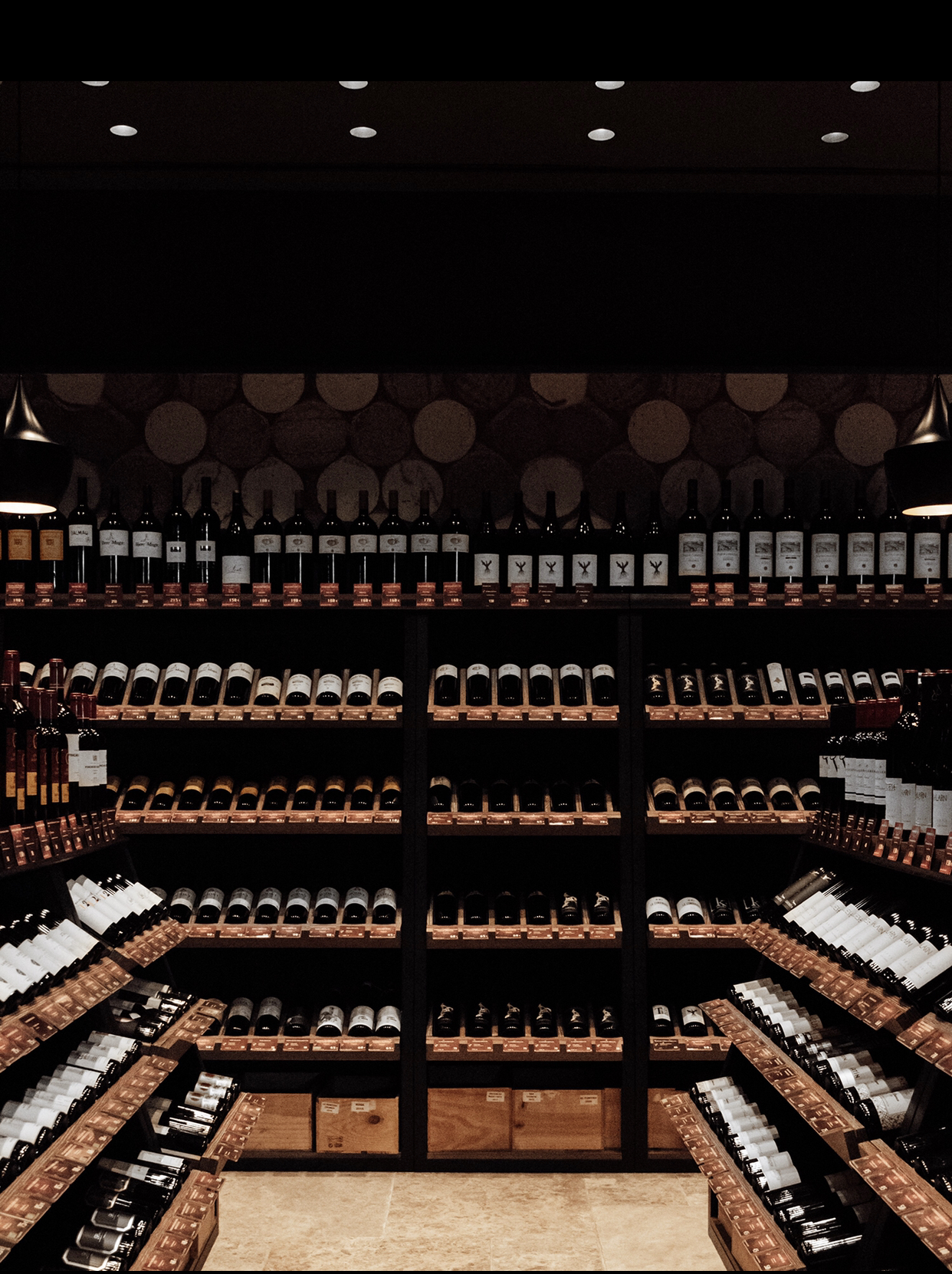 Tel: + 34 952 814 446.
**All photos by Kevin Horn