For me Cristal is a wine of the soul, its essence rooted in the sun and the chalk that feed the grapes whose juice will eventually become precious liquid gold, destined to dance in our palates and delight our senses.
The pattern of the weather in the champagne region has changed a lot since the '90s to the point that at present, one could say it is a case of Atlantic and Oceanic viticultures meeting. 2014 is a good example. It was a year of extreme weather. A warm and dry spring culminated in a heatwave before giving way to an abnormal chilly and rainy summer (double the average rainfall of the season). Fortunately, September turned out to be perfect: hot, sunny and very dry. Alas the Cristal vintage was saved and the wine, which owes its renown finesse and character to the chalkiness of the soil, was graced with extra expressiveness derived from the lateness of the grape harvest.
Cristal 2014 is a hedonistic champagne that exudes voluptuosity and romanticism.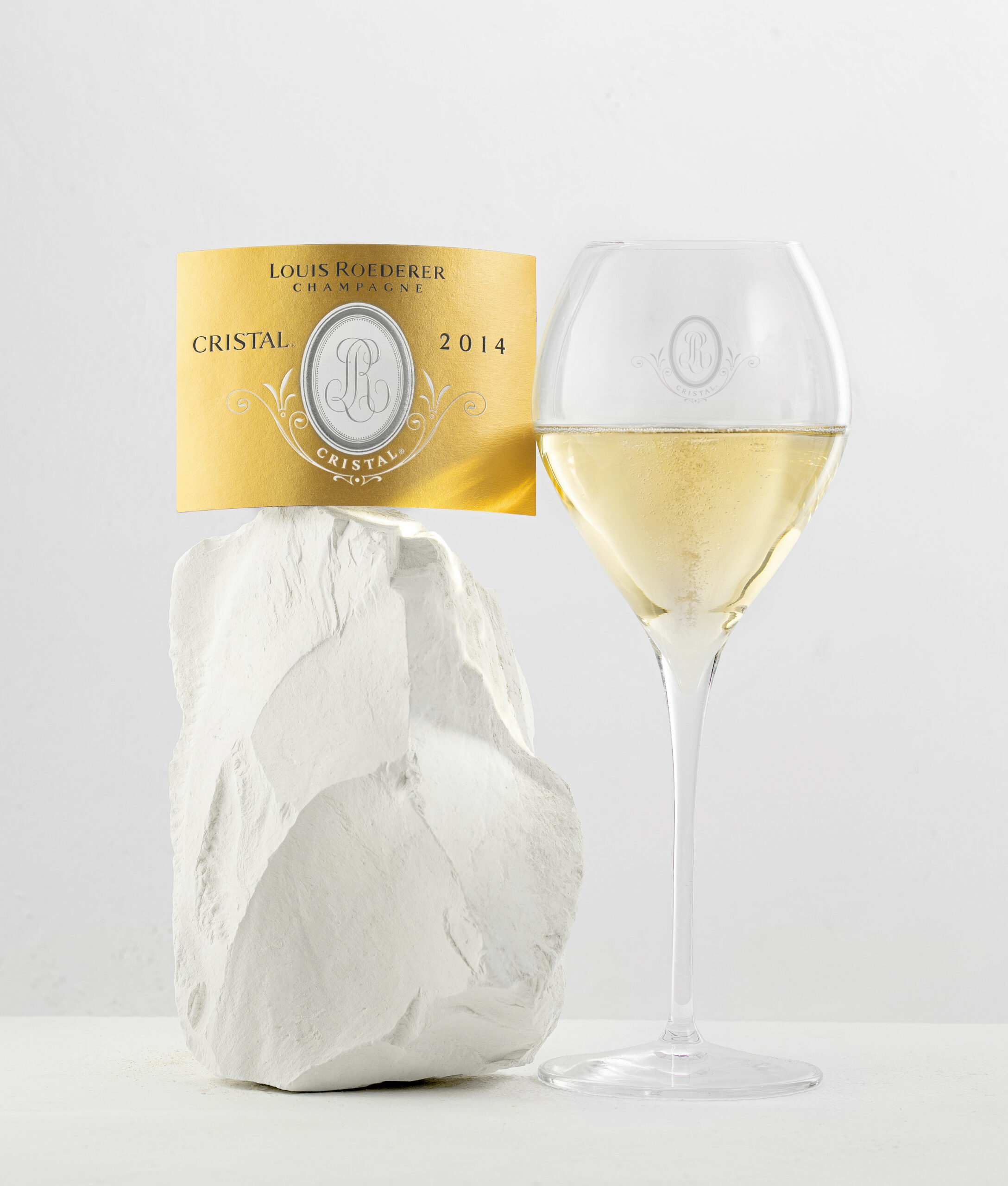 Not only the soil is important but also how deep the roots go into the bedrock, the drainage and other factors which, complemented by Louis Roederer's increasingly eco-friendly viticultural practices allow them to take their quest for grapes of perfect balance and maturity even further.
Cristal 2014 is a champagne that everybody can enjoy and appreciate. Intense, bright and pale gold in colour, its fragrance bouquet explodes in your mouth at the first sip. A continuous stream of delicate salty bubbles play with every single one of your taste buds. There are tangy citrus notes, a hint of apple, subtle sweetness, even a touch of earthiness and a hint of roasted almonds. Once you recover from that first burst of chalky freshness typical of Cristal – part powdery, part saline – you find that this champagne grows in your mid-palate, it becomes kind of voluptuous. This density comes from the spicy and sappy structure resulting from partial ageing in large oak vats (foudres).The finish builds to a crescendo, revealing a rich grainy and velvety texture that is wrapped in a long, saline and superbly elegant finish.
Cristal 2014 is bolder than any of its predecessors and has increased its ageing potential, so much so, that it tastes best 1-2 days after opening it.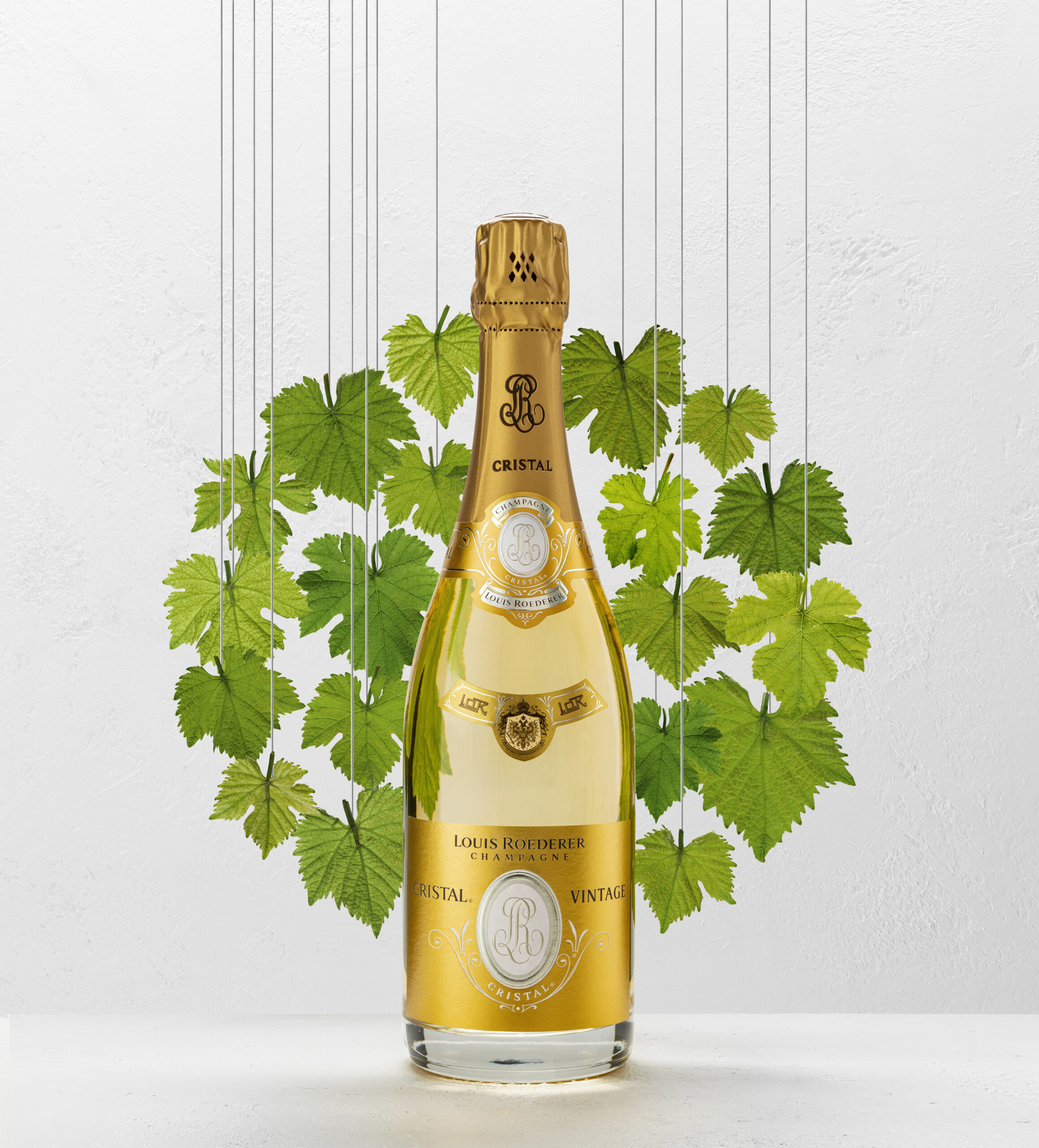 Believe it or not, if you had the self-control to not drink the bottle in one sitting, you can leave it open (well, with a stopper) in the fridge for 24 hours, you'll find that Cristal 2014 tastes even better the day after, its ageing potential having increased in comparison to its predecessors.
Origins: 1/3 "La Rivière" vineyards, 1/3 "La Montagne" vineyards, 1/3 "La Côte" vineyards.
Main crus: Verzenay, Verzy, Beaumont-sur-Vesle, Ay, Avize, Mesnil-sur-Oger, Cramant.
Grape varieties: 60% Pinot noir 40% Chardonnay.
Malolactic fermentation: 0%