Books are the gate to a magical universe. Reading is one of the most enrichening activities we can engage in. Doing it with someone we love is a way to strengthen the relationship by encouraging conversation, increasing the time spent together and even discovering things about the other person that you didn't know before. So why don't you surprise mum this year with a good book, curl up on the sofa and flick through it with her? Here we present you with five beautiful suggestions, handpicked by our Editor Julia Pasarón.
ROBERT DOISNEAU: PARIS

By Robert Doisneau

Edited by Annette Doisneau and Francine Deroudille

Published by Flammarion

Hardback – £35
I believe no other photographer has immortalised life in Paris the way Robert Doisneau (1912-1994) did. His images are full of romanticism and longing, inviting the viewer to get into the soul of the moments he captured with his camera and which earned him many awards during his lifetime.
Considered the pioneer of photojournalism together with Henri Cartier-Bresson, Doisneau was a champion of humanist photography. He worked at the Rapho agency before and after WWII. During the war, he was drafted into the French army as both a soldier and photographer. He was in the army until 1940 and, from then until the end of the war in 1945, forged passports and identification papers for the French Resistance.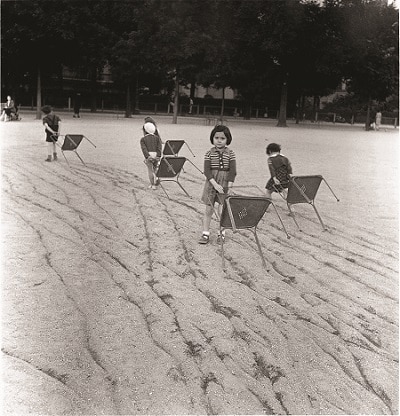 Left: page 14 – Luxembourg Gardens, 1951. Right: page 89 – Le Baiser de l'Hôtel de Ville (The Kiss), 1950
After the war, Doisneau returned to freelance photography and sold photographs to Life and other international magazines. He even worked for Vogue for a bit in 1948 as a fashion photographer, but his heart wasn't on it; he preferred street photography.
Since his death in 1994, Doisneau's work experienced a revival, with major retrospectives of his work having taken place in Paris, Chicago and New York. Many of his portraits and photographs of Paris from the end of WWII through the 1950s have been turned into calendars and postcards, becoming icons of French life recognisable across the world.
This seminal volume, produced in close collaboration with his estate – managed by his daughters Annette and Francine – is the official, most comprehensive reference of his photographs of Paris. It contains more than 600 photographs taking the reader on a magic black & white tour of the City of Light. Buy the book HERE.
BURBERRY

By Alexander Fury

Foreword by Carly Eck

Published by Assouline

Hardback in slipcase – £150
More than 165 years of innovation, adventure and a unique expression of Britishness come to life in this new book. The richly illustrated volume is filled with material from the Burberry archive and beyond.
Founded in 1856 by the 21-year-old Thomas Burberry, the company quickly established itself by focusing on outdoors attire. In 1879, Burberry introduced gabardine, a hardwearing, water-resistant yet breathable fabric, that was to change the outerwear industry forever. In 1901, the Burberry Equestrian Knight logo was developed containing the Latin word "Prorsum", meaning "forwards", and later registered it as a trademark in 1909.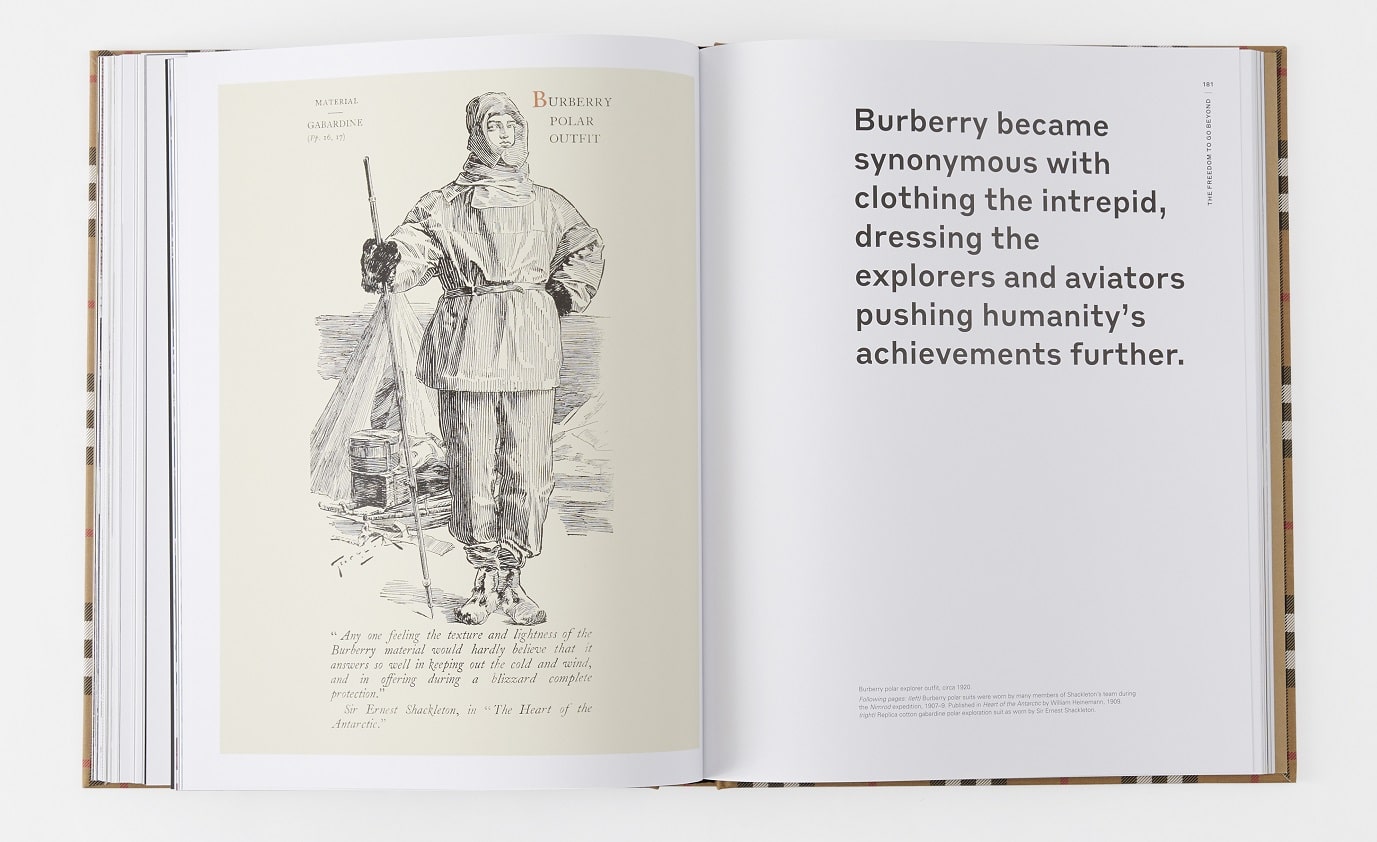 In 1911, Burberry became the outfitters for Roald Amundsen, the first man to reach the South Pole; and Ernest Shackleton, who led a 1914 expedition to cross Antarctica. A Burberry gabardine jacket was worn by George Mallory on his attempt on Mount Everest in 1924. Image courtesy of Burberry.
The term "trench coat" with which the brand became synonymous, came to be because it was the coat worn by British officers in the trenches in WWI. After the war, it became popular with civilians. Its famous check has been in use since at least the 1920s, primarily as a lining in its trench coats.
This and much more is covered in the five chapters of this book, featuring 200 illustrations, which depict Burberry's evolution from a family-run company to a renowned global luxury brand. Each explores a range of notable events and the emblems for which Burberry is renowned. Think inspiring explorers, signature trench coats and a distinct British identity.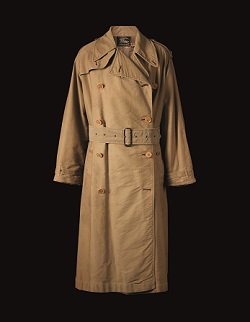 Left: Men's trench coat, 1939. Right: Courtesy of Burberry. Right: Gabardine trench gown, AW 2022 runway collection. Both images courtesy of Burberry.
"Burberry is a story of creativity, exploration, innovation and community – all of which continue to be at the heart of the brand. In unearthing a dormant treasure trove, countless gold nuggets have been revealed. This book, the only one to be endorsed by the brand in recent times, presents a panorama of the company's extraordinary heritage, which deserves to be widely celebrated. It's the stuff of legends." Carly Eck, Brand Curator, Archive, Burberry. Buy the book HERE.
GREAT WOMEN PAINTERS

Phaidon editors

Introduction by Alison M. Gingeras

Published by Phaidon

Hardback – £49.95
Historically, women have been pushed to the backstage of the artworld. Perhaps the most popular struggle is that of Artemisa Gentileschi – trained at the atelier of Caravaggio, who overcame rape and envy to become the first woman member of the Accademia di Arte del Disegno in Florence. Despite the success of this exceptional baroque artist, it hasn't really been until well into the 20th century that women have achieved equal status to men in the world of art.
Hence the importance of a volume like Great Women Painters, a ground-breaking book that reveals a richer and more varied telling of the story of painting. Featuring more than 300 female artists from around the world, it includes both well-known women painters from history and today's most exciting rising stars. The book spans the 15th century to the present day.
Left spread: Nina Chanel Abney / Tomma Abts (pages 20-21). Right spread: Emily Kame Kngwarreye / Laura Knight (pages 162-163)
Covering nearly 500 years of skill and innovation, this survey continues Phaidon's celebrated The Art Book series, which reveals and champions a more diverse history of art, showcasing recently discovered and newly appreciated work and artists throughout its more than 300 pages and images.
A must-have volume for art lovers and an essential reference book for artists, collectors, curators, gallerists, students, and all those looking to broaden their knowledge of women artists and their stories.
Alison M. Gingeras is a curator and writer based in New York and Warsaw. She has served as curator at the Solomon R. Guggenheim Museum, New York; Centre Pompidou, Paris; and Palazzo Grassi, Venice. Gingeras currently serves as an adjunct curator at Dallas Contemporary and a guest curator at the Museum of Contemporary Art in Miami as well as the Museum of Modern Art in Warsaw, in addition to working independently. Buy it HERE.
THE HANDMAID'S TALE

By Margaret Atwood

Illustrated by Anna and Elena Balbusso

Introduced by Margaret Atwood

Published by The Folio Society Hardback – £49.95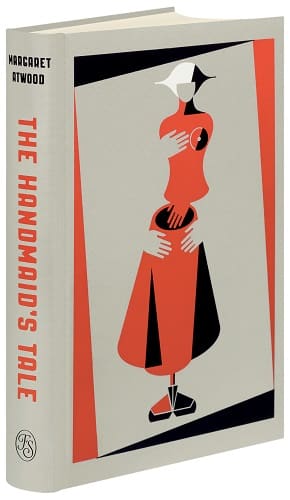 Made globally famous by Bruce Miller's TV show of the same name, The Handmaid's Tale is Margaret Atwood's portray of a chilling dystopian society in a near future, ruled by religion, gender violence, and oppression. The novel features a fundamentalist theocratic regime in what used to be the USA, now called Gilead, prompted by a fertility crisis.
The protagonist, Offred, is a Handmaid. Her role is to bear children for her Commander, whose wife is unable to conceive. Refusal would mean the death penalty or a lifetime of hard labour in the Colonies, plagued with radiation from the war that overthrew the former US government. She remembers her previous life, when she had a home, a husband, and – most agonisingly – her own child. Offred makes frequent references to the world she once knew and the freedom she took for granted – having her own bank account, wearing her hair uncovered, even something as simple as using nail varnish.
Sisters Anna and Elena Balbusso's stunning illustrations skilfully highlight the regimented and hierarchical nature of society in Gilead. © Anna and Elena Balbusso, 2012.
Atwood skilfully dramatises the contrast between the grotesque strangeness of Gilead and ordinary life going on elsewhere. In one instance, Offred and a companion encounter a group of tourists from Japan. Forbidden to take pictures, the tourists ask if the women are happy. Offred replies that they are very happy. "I have to say something. What else can I say?"
Asked whether her book could be classed as science fiction, Atwood replied: "Science fiction has monsters and spaceships; speculative fiction could really happen." First published in 1986, The Handmaid's Tale was inspired by contemporary Western fears about falling birth-rates, as well as by religious fundamentalism both in the West and East. It was a critical and popular success, launching Atwood on the international stage and wining prizes on both sides of the Atlantic.
The Folio Society edition of Margaret Atwood's The Handmaid's Tale, introduced by the author and illustrated by Anna and Elena Balbusso, is exclusively available HERE.
LUNA LUNA

The Art Amusement Park

By André Heller

Published by Phaidon

Hardback – £34.95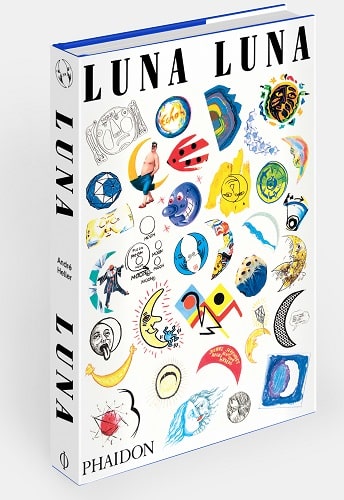 First opened in 1987 in Hamburg, Germany, Luna Luna became the first-ever art amusement park, with rides, games, performances, and other unexpected amusements crafted by some of the most renowned artists of the time. From Jean-Michel Basquiat to David Hockney, Roy Lichtenstein, Salvador Dalí and Keith Haring, a total of 32 artists collaborated with creator André Heller in a project that was described by Life magazine as the "most dizzying, dazzling art show on Earth".
Now, more than three decades later, Luna Luna is back on a global tour of extravaganza, a carnival that merges avant-garde and popular culture. In addition to a selection of the 1987 attractions, the reimagined Luna Luna features an evolving collection of new rides and amusements from a growing family of contemporary artists spanning art, music, food, and more.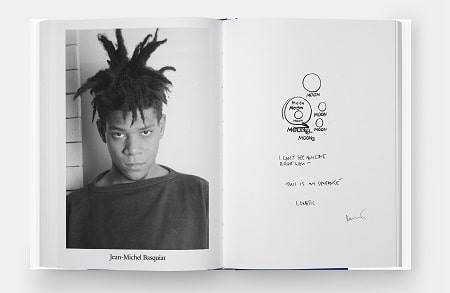 Left: Jean-Michel Basquiat (pages 110-11). Right: the artist's painted Ferris wheel for Luna Luna. Picture credit: Sabina Sarnitz (pages 118-119). The music for the Ferris wheel was provided by Miles Davis.
The book that was originally published for the launch of the park in 1987, has been translated into English and updated with a fresh preface. Apart from providing unique access to rare artworks that have not been widely viewed in 35 years, the work of each of the artists who have contributed to the new Luna Luna is documented in photographs that show the artist at work, with details of the artworks, and showing the art in the context of the exhibition.
André Heller is an acclaimed international multimedia artist. He is the creator of best-selling books, largescale flying and floating sculptures, and garden artworks, and has had a platinum-selling career as a singer and songwriter. In addition to directing shows, plays, circuses, films, and operas, he has also designed fire spectacles, labyrinths, and museums. He lives and works between Vienna and Marrakech. Get your copy of Luna Luna HERE.
Opening picture by Cottonbro Studio.