Charles P. Finch – From Hollywood to Mayfair on a horse with a flaming saddle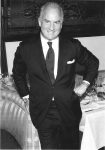 Charles P. Finch is a jovial man, a whirlpool of energy and good humour, his eyes full of joie de vivre. Contrary to what one could easily expect, he doesn't take himself too seriously and gracefully accepts his failures and shortcomings. CEO of Finch & Partners, Chairman of Dean&DeLuca worldwide, partner with Pharrell Williams in Williams Family Kitchen, film producer and director, Charles P. Finch is a unique man, with a unique career.
In 2005, Finch founded his own agency, Finch & Partners, representing and advising global luxury brands, entertainment companies, celebrities and philanthropic organisations on all aspects of image from brand development to events and marketing. Clients include DIOR, Chanel, Armani, Pernod Ricard, LVMH, and Cartier, as well as consumer brands such as Aviva, BT and BA. By 2014, the company had expanded into Asia, opening offices in Bangkok and Hong Kong.
Talking candidly to us on a rainy London afternoon, Charles reflected on his career and revealed a side of himself not often seen by the press; a side that shows a man satisfied with his life and his decisions, not scared of taking risks and still excited about many, many things.
Q: Among the many business that you own or in which you have an interest we find the leisure and swimwear brand Chucs Dive & Mountain Shop; Chucs Bar and Grill which opened in August 2014; the luxury book publisher Assouline and the fashion house Giles Deacon. There is no doubt about your appetite for new projects. Is it pure ambition or do you just bore easily?
A: I enjoy creating new projects and developing ideas. I call it brain farming. Creative people have a lust for ideas. Ambition to do well, to build, to succeed, to be acknowledged by one's peers also play a role but as Churchill said 'Unbridled ambition is the last bastion of true failure'. So I hope I don't have unbridled ambition… Curiosity is also important. If you work in entertainment or with brands, you have to be curious and keep your mind open.
The connecting thread for me running through all the businesses is the creative process, the narrative process. The unifying concept to me that has different business applications is story. In a great brand, there is a great story. Look at the story of Apple for example.
The same can be applied to Chanel or any other brand. It is like a movie. In a movie you have a couple of characters that evolves into a third act. We, as humans, can't remember everything about brands, or movies, or even people. But we remember small, poignant details, and those details become the governing idea that we have about a brand.
For example, let's find a coffee that is rare, comes from Jamaica, from the Blue Mountains, from local farmers… at the end, what you remember is probably something like farmer, blue mountains, rare… And in a movie, it is the same. For example, from Blade Runner, you may remember the line "androids don't dream".
Q: I understand that the failure of Never Ever made you leave the movie industry and move into the PR agency world, but you don't seem to me as a man that lets something like that get under his skin. Was there anything else?
A: I was one of the youngest writers/producers in Hollywood history. David Geffen gave me my first deal when I was 19-20. I produced and directed my first film when I was 23, my second at 25, … I was 28 when I made Never Ever and in the middle of that I did many other movies, and produced films like Bad Girls. So first of all, I think I probably started too young and I didn't have anybody to guide me so when Never Ever failed, it was a very public failure -even if in context, looking back it doesn't look like such a terrible failure after all. We presented the film at the Toronto Film Festival.
I was in love with the star – she wasn't in love with me – and broke after spending two years making this movie. I was not only directing the movie but I was in it, and as my father was a famous actor, I think that was seen as impertinent. The truth is that I was in it because i couldn't find anyone that would do it. I am embarrassed I took that decision. We had a big screening on the first night of the festival, with around a thousand people attending. When I received the review from Variety, it was devastating. It said something like "Charles Finch's performance is so flat, you could land a jumbo jet on his head" (laughs). It was my third film, and I couldn't get over that. It is that simple, really.
The transition started then, but I didn't go into the PR business. Actually I have never been in PR. We owned a PR company at some point but that's it. What happened is that I became and agent. My agents, who represented me when I was directing and who cared for me quite a lot, suggested this opportunity to me, I needed money so I took the job and then I crossed the line into another part of my life that was about other people's success, other people's work. The truth is that I never really liked that. I never enjoyed the representation business and I don't think I was particularly good at it. I was very good at giving advice and at giving people long-term plans but I wasn't very good at finding people jobs and I didn't like that idea of taking a small percentage out of representing somebody else's interest. I don't mind it when it is about big companies, then it is a much bigger play. Working for individual artists was too personal for me.
So in 1997, I joined the agency William Morris as Head of International Operations to look after artists, including Willem Dafoe, Harvey Keitel, Cate Blanchett, John Malkovich and Kristin Scott-Thomas, as well as corporate clients including BBC, Pearson, and Channel 4. I left mainly because I wanted to create our own content, what at the time was an incredibly innovative way of thinking, and nobody can take that away from me. I don't think I talk enough about this part of my career in interviews. But that was my innovation. I was the first one saying 'we can produce our own entertainment as well as represent artists… and brands could finance this programming…' I wanted to buy William Morris International and transform it into a production company which is 20 years later what WME and IMG are doing.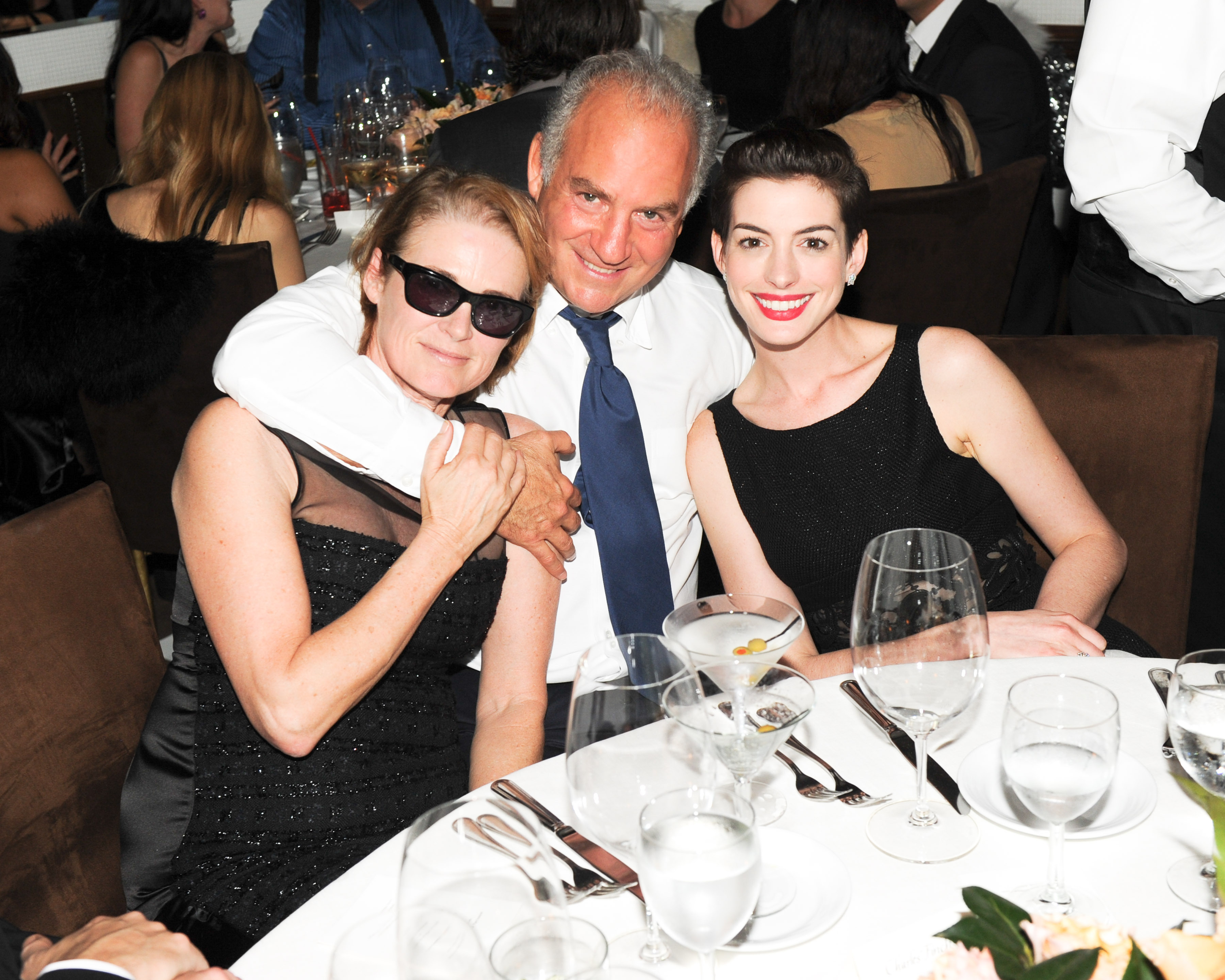 I realised at the time that we couldn't make any money from representing local artists. That said, we did make a lot of money at the time from selling formats, particularly TV shows to the US and other parts of the world. But if we had owned those TV shows, besides representing the actors and also having a US company that represented those shows… It was a brilliant thing to do but they wouldn't hear of it. They didn't have the guts to risk their own capital. And that's why they are agents. My boss at the time understood it but the board didn't. So we came to blows and ultimately I was fired. I then started my first company, Artist Independent Network, which I then sold; and then I had MOVIES and then a movie company that is still around called Independent … so we went through many transitions. Business is about adapting to circumstance to survive and of course, about luck and good engineering.
Over the last 20 years I have gone from the people business into the brand business, buying brands and developing them and also remained always involved in the movie business. For example this year I was Executive Producer for the "Whitney: Can I Be Me" documentary, directed by my dear friend Nick Broomfield, and which has been very successful… In my career, the criticism I've got all the time has been "Oh Charles, you are such a polymath, you do too many things. Why don't you do less things and do them better?" but I didn't really have a choice. That is who I was and who I am. And by the way, that is what everybody wants to do now!
Q: How do you distribute your time among the many businesses in which you are involved?
A: I see things in many different textures and colours so I am not completely capable of intellectual discipline so I had to create my own path of attitude. So although I'd like to say that my time is distributed a third creative, a third business and a third crisis, the truth is that I ride a horse with a flaming saddle. I travel around the world all the time, I am involved with big businesses where sometimes there are capital constraints, sometimes crisis involved… I don't have any businesses or interests that are easy. Consequently there is a period of the morning that has to be mine. This is a period of reflection, privacy and calmness. And it can only be broken by my family or very close associates. That is a period of peace and reflection. If I couldn't have that time every morning, I wouldn't function the same.
I am very proud of most of the business I have been or am involved with. For example, Assouline is owned by this amazing couple, Prosper and Martine Assouline, who have managed to create a brand in their lifetime that has changed the concept of coffee-table book presentation and have led them to open their own Maison. I am proud of being a board member. Prosper is a true friend and great adviser. In the same way that I am very proud of being part of Mubi.com, an innovative independent cinema platform present in 56 countries, with more than 70,000 subscribers. It is very successfully financially and creatively. And then Dean & DeLuca, Finch and Partners, the partnership with Pharrell Williams to develop Williams Family Kitchen is very important at the moment… You weigh that up and that is quite a considerable holding.
Oh! And I am working on a line of I don't know what yet but that would be called PACO: Peace And Calm Organisation. The idea comes from an afternoon in a bar in Sevilla, celebrating Prosper Assouline's birthday, and the barman kept turning over his shoulder and shouting: Paco, Paco! And I thought that Paco is such a great name I had to do something with it. We are still working on it but we have several ideas.
Q: In the spring of 2015, you became a shareholder of Dean & DeLuca Worldwide and Chairman in 2016, with the aim of further developing and expanding the brand globally. Are things going according to plan?
A: I got into the food business with Chucs, built the brand and have now sold most of it. So I was already in the food business. Part of the idea was to create own product lines: clothing, food,… In terms of branding we had helped several restaurants establish their name over the years… so I was familiar with the business… and let's not forget how much I have eaten myself in my life (smiles).
We were very familiar with brands in the cosmetic world, like Chanel, and had done big deals for artists, to represent these brands. And that is not dissimilar to food. For example perfume comes as raw material that has to be distributed to many different points of sale. The product aspect of Dean & DeLuca was, to me, another luxury brand that needed guidance and change to be in the place it should have been. For many years they just existed. There was no growth or change.
So it has been a very challenging sector, because I have found that the people in the food industry come from very different disciplines than those in the luxury business. For example at the very top end of food you have chefs that are really at the top, like Robuchon, Ducas… at that level, there is a lot parallelisms between the luxury brands and food, but then things drop to just feeding people.
And that is not about luxury anymore, it is about how fast you can get the vegetables from the supplier. That has been challenging. The world has changed. You've seen how the moment Amazon bought Whole Foods they immediately reduced prices by 20% or more. It is a very competitive business and we feel the challenge.
Q: I can see why red carpet events around BAFTA, the Oscars and the Cannes festival are useful to your business, but why indulge the gossip about your "party" persona?
A: I have never been a party person. The media always talk about these parties. We even made a book about them. The media have lots of pictures of the parties and if you Google me, most of the stories are about the parties and not about the business. However I don't think the press sees me personally as a party animal. You'll never see a picture of me coming out of a club late at night.
In some ways, this party perception diminishes the business we are in. It overshadows the real substance of the $400mill worth of businesses in which I have an interest. But at the time it was a curtain of smoke. I was then doing very innovative things: trading services for equity in brands, looking to finance brands, … therefore the more discreet I was, the better. So I was happy for my social persona to take over the public perception of Charles Finch. Now that discretion is not necessary anymore.
On the other hand, the parties evolved because I am not a very late night person and funnily enough, not very social – I am very private, love the outdoors, fishing, sailing… I am a very physical man, but I don't go out much-. Besides, I travel around the world all the time. Once a month I am in London, Los Angeles, New York, Hong Kong… that is a lot, so consequently I am never long enough anywhere. These parties were a way to get all the people I loved together in a room. My first party in Hollywood was 35 years ago and the BAFTA parties have now been going on for 20 years! At the time there was nothing else. Cannes was different; this was a business party. I owned a newspaper and that kind of thing was good for it. The Oscar party I love because it is very small. I don't feel I have to prove anything and I don't care doing them smaller and smaller.
The BAFTA parties have become an institution. But I don't think I ever got credit for them, for what we have done for BAFTA. We brought big international artists to BAFTA when there were not any, and this has helped them a lot but they have never acknowledged it quite frankly. The truth is that my company brought a lot of talent to BAFTA. I think that for the first 10 years I was in London we were delivering all the people that were giving the awards!
Q: You are a devoted cinephile and are involved as an executive producer with indie films and documentaries, the latest of which have been "Whitney: Can I Be Me" and the one about Cecil Beaton. How likely it is that you'll get again in the Director's chair?
A: Nick Broomfield and I have collaborated together for at least 20 years. In that time we have won a couple of Graysons. We did together Battle for Haditha, Ghost, Tales of the Grim Sleeper and most recently Whitney: Can I Be Me, … and we are now doing a documentary based on Leonard Cohen. I have also been an executive producer in the Cecil Baton documentary directed by Lisa Brillan.
I actually have had a very long career in documentary, which I haven't really acknowledged. Not that my involvement is in any way critical to the process; it is really about Nick Broomfield or the film process, and all you can do as executive producer is source funding and give advice when asked! In the movies I have decided to have one or two projects a year that I could make happen, but I don't like being a movie executive, I like being truly involved, being very hands on.
So yes, I'd like to go back to the Director's Chair, if I could ever get to the place where I could spend time writing and making really small, abstract films, then, I would do that.
Q: What does Charles Finch still want to do?
A: Well, I feel like I haven't really done anything relevant. I still need to complete projects, my life… I am kind of a work in progress. There is still so much to do! I feel we don't give back enough… that is my personal propeller, the fact that I feel I haven't done enough. I need to do more. I need to be more relevant and more involved. I feel I am not yet in a position to affect change that really matters, but hopefully that time will come.
Charles Finch's portrait image @Luke Carby, courtesy of Revolution magazine.