ROYAL ACADEMY OF ARTS
Until April 15th
Charles I unfortunately made it into the hall of fame for being arrogant, unscrupulous and having a tendency to taking bad decisions. He ended up tried, convicted, and executed for high treason in January 1649. However, during his reign, Charles I amassed and incredible art collection, through the acquisition and commissioning of exceptional masterpieces from the 15th to the 17th century, including works by Van Dyck, Rubens, Holbein, Titian and Mantegna.
Just months after his death, the collection was put on sale and dispersed across Europe. Although many works were retrieved by Charles II during the Restoration, others now form the core of collections such as the Musée du Louvre and the Museo Nacional del Prado.
This exceptional exhibition by the Royal Academy reunites around 150 of the most important works for the first time since the seventeenth century, providing an unprecedented opportunity to experience the collection that changed the appreciation of art in England. Major lenders to this exhibition include Her Majesty The Queen, The National Gallery, London, the Musée du Louvre, Paris, the Museo Nacional del Prado, Madrid, as well as numerous other public and private
collections.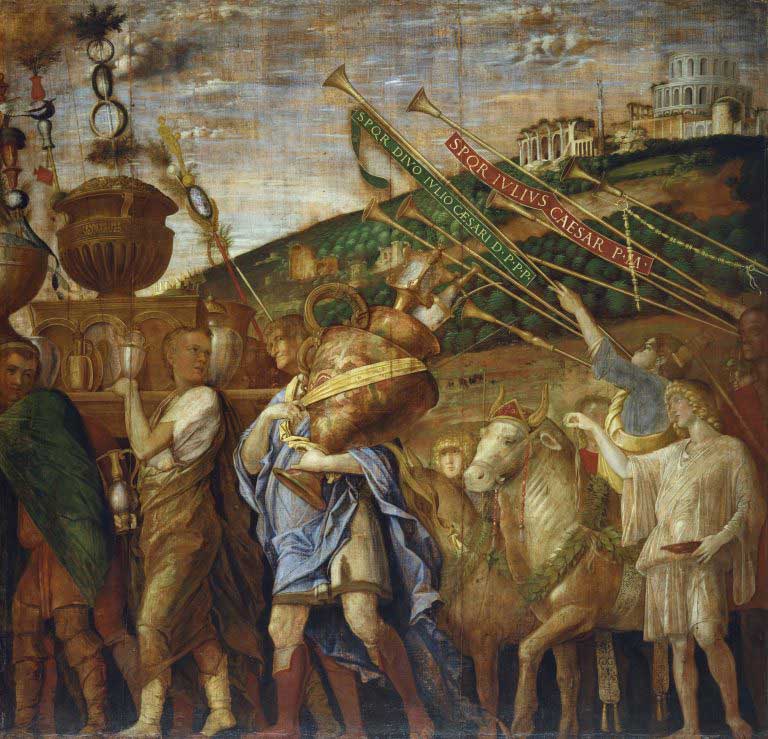 In 1623, two years prior to his ascension to the throne, Prince Charles visited Madrid and was utterly impressed by the Habsburg collection of art. He returned to England with paintings by Titian and Veronese. Intent on creating his own collection, he acquired the prestigious Gonzaga collection, which had been accumulated by the Dukes of Mantua. He also commissioned important artists, most notably Anthony van Dyck, who was appointed 'principalle Paynter in Ordenarie to their Majesties' in 1632, Peter Paul Rubens, Orazio Gentileschi and Guido Reni. In collaboration and competition with other collectors close to the Stuart court, namely Thomas Howard (1586-1646), Earl of Arundel, and George Villiers (1592-1628), Duke of Buckingham, Charles I amassed a collection unrivalled in the history of English taste.
Anthony van Dyck's monumental portraits of the king and his family form the core of the exhibition. In addition, visitors can enjoy the monumental series by Andrea Mantegna The Triumph of Caesar (c.1484-92) among many other Renaissance masterpieces. It is worth mentioning the inclusion, in this exhibition, of the Mortlake tapestries of Raphael's Acts of the Apostles, c.1631-40, one of the most spectacular set of tapestries ever produced in England, as well as the precious works formerly kept in the Cabinet at Whitehall Palace, including paintings, statuettes, miniatures and drawings.
Christopher Le Brun, President, Royal Academy of Arts comments: 'Charles I is one of history's greatest collectors, the Royal Collection is one of the world's greatest collections and the Royal Academy's galleries are amongst the finest in the world. With such a combination this exhibition provides the perfect launch for our 250th anniversary celebrations in 2018'.