The Buzz of Buzios
Casas Brancas boutique hotel has it all – from organic gardens, its own chickens and Michelin-star cooking to ambitious eco-friendly programmes and the hotel's ultimate goal, to become completely plastic-free.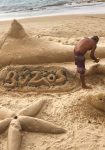 It was Brigitte Bardot who originally put the tiny Brazilian fishing town and municipality of Búzios (its full name is Armação dos Búzios) on the map. This was in the mid-'60s when she arrived for a few months to stay with her boyfriend Bob Zaguri. Ever since, perennially glamorous Buzios has lured the likes of Naomi Campbell, Mick Jagger, Bill Gates and Madonna. Pier da Rua das Pedras. But there is a lot more to Buzios than just being the ultimate getaway spot. Casas Bransas, a family-run boutique hotel, which is about to celebrate its 45th anniversary since opening its doors to the public, has been going from strength to strength and making serious waves in the culinary and hospitality world.
It was Brigitte Bardot who originally put the tiny Brazilian fishing town on the map…
My mother Amalia was on her way to Europe after she left Argentina back in the 60s. My dad Alfonso left his family-run business and all the security of having a dream job in Rio, and moved to Buzios to focus on his twin passions of surfing and scuba diving," recalls Santiago Bebiano, a hotel owner and manager. "When my parents met, it was love at first sight. After one week they were living together. They built their first house in 1968." It was in 1974 that Casas Brancas opened its doors to the public. Amalia and Alfonso started their hotel with four rooms, then it gradually grew and expanded to what it is today: 33 rooms, two restaurants, a gin bar and a spa. In total, they had built four individual houses on the hill, which were either sold or became part of the hotel. The family moved between the houses, as they were gradually completed and added to the Casas Brancas complex. It was very much a family affair – Dad was in charge of the construction, while mum took care of the cleaning, managing staff and caring for the guests.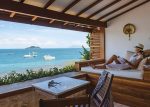 As Buzios grew, their hotel business grew, too. With the infrastructure and better connectivity, more and more people with money started coming to Buzios. In the 80s it became fashionable to own a weekend house in Buzios. As with all things popular, prices went up too. "Today we have many guests, who come to Casas Brancas for their holiday or weekend break, who used to have a house in Buzios but no longer want the hassle of owning a holiday home. Casas Brancas offers the ultimate "Home away from Home" experience. Even if you are not a guest at the hotel, you can still come to our 74 Restaurant or pop over to the gin bar, both of which are open to the public."
Today Buzios is an undeniably glamorous destination. It takes around two and a half hours to get here from Rio, or you could take a 40-minute helicopter ride along the coastline. For the most rich and famous, there is also a landing strip for private jets. Despite the natural temptation to turn Buzios into the next St Tropez, the local authorities have very strict development regulations. You won't find large chain The Suite at Casas Brancas. hotels or high-rise constructions here. You're surrounded by protected green areas and the locals have a strong voice when it comes to welcoming – or rather not welcoming – global hotel corporations.
Casas Brancas isn't intimidated by the competition. "Many come but end up going," says Santiago. "You need to have the eye of the owner, you need to do things differently while being consistent."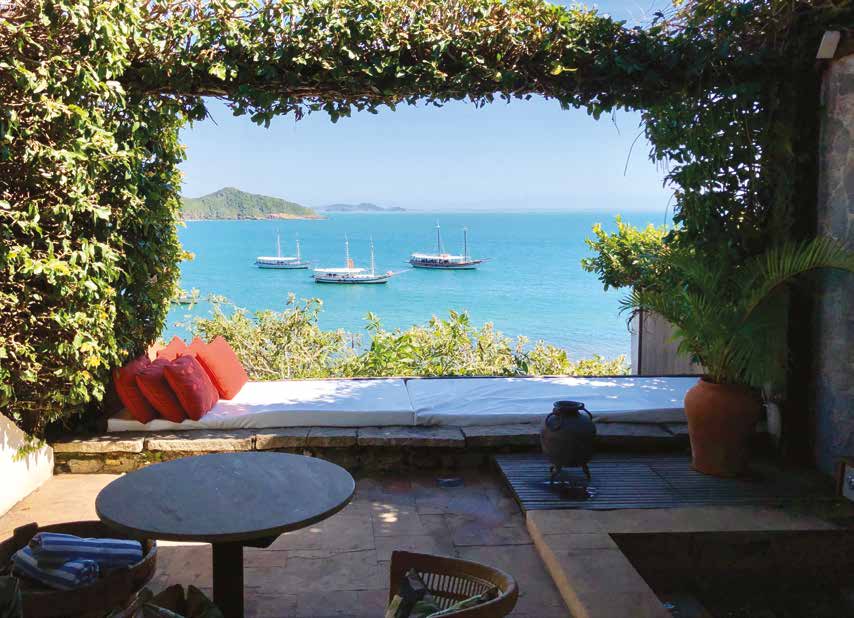 Buzios has managed to preserve the essence of a fishing village. You can still watch the fishermen with their small fishing boats down at the bay, delivering their catch of the day. The tempo of life here is different; it's mellow, it matches the soft lapping of the waves and the daily routine of a fisherman.
There is a new movement in Buzios, which Casas Brancas started a couple of years ago, called "Quilômetro Zero": everything local, zero kilometres. Casas Branca's work with local fishermen, grow their own vegetables and raise their chickens themselves – "so the eggs are as fresh as possible" – explains Santiago. Nothing arrives frozen to the kitchen, apart from the delicious Canadian scallops, which they cannot source locally.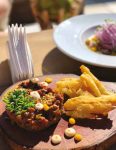 "We are very big fans of sustainability and are always working on developing new projects and partnerships. For example, we are working with fishermen who sell us their old fishing nets, which are made out of cloth instead of plastic. That way we support the fishing community and re-use their old nets at the hotel, which are excellent for cleaning and general housekeeping. We want to do all we can to be green and carbon neutral. We compost; and we got rid of all plastic bottles, which means 20,000 bottles less per year to dispose of. We use paper bags inside the trash basket in every room, which come from the bread factory. We are currently working with a local person is making soaps with natural ingredients from Buzios. This will help us replace all plastic toiletries bottles."
It is no surprise that Brazilian travellers are some of the most aware when it comes to eco-friendly, green and sustainable hotels. And Casas Brancas can really satisfy the most avid and demanding traveller.
The passion for this place is infectious. You hear it in the voice of Santiago when he describes his ideas about the future of Buzios and Casas Brancas. You see it in the eyes of the chef Gonzalo Vidal, when he talks you animatedly through his selection of fermented kombucha bottles, jars of pickled vegetables, catch of the day and the process of making sourdough bread. It is worth mentioning that this year Gonzalo Vidal was nominated for Revelation Chef of Brazil, 2019 (Chef Revelación Brasil) by Prazeres da Mesa, the most prestigious gastronomy magazine in the country.
Casas Brancas is so much more than just another luxury boutique hotel – a term Santiago likes to use sparingly. "It's a house," he corrects me. It is clear that the spotlight is increasingly focusing on Casas Brancas being "the destination" to visit in Buzios. A lot of people come to Buzios not only to visit the place but to have the full Casas Brancas experience; from the food to the music, to the impeccable interior design and the open-air movie nights projected on the wall of the hotel. You name it, Casas Brancas has it all.