The Scheufele family took over Chopard in 1963, and transformed it into one of the best-known jewellery and luxury watch brands in the world. Caroline joined the family business straight after finishing her studies. She brought change and innovation, reflected in her 1985 collection 'Happy Diamonds', a jewellery line based on the idea of enabling diamonds to shine more brightly by freeing them from their retaining settings and enabling them to move about freely.
Constantly on the move and never afraid of challenges, Caroline's efforts in the last years have been focused on making Chopard the most sustainable jewellery brand in the world … and convince the whole industry to follow suit.
I-M: I understand that Chopard is the first jewellery company to work with Fairmined. What made you look into the sustainability of your supply chain?
C.S: We felt that this was a major issue that needed to be addressed in the industry and taken care of. It is important that the luxury industry recognises its duty as leaders to set an example across the board.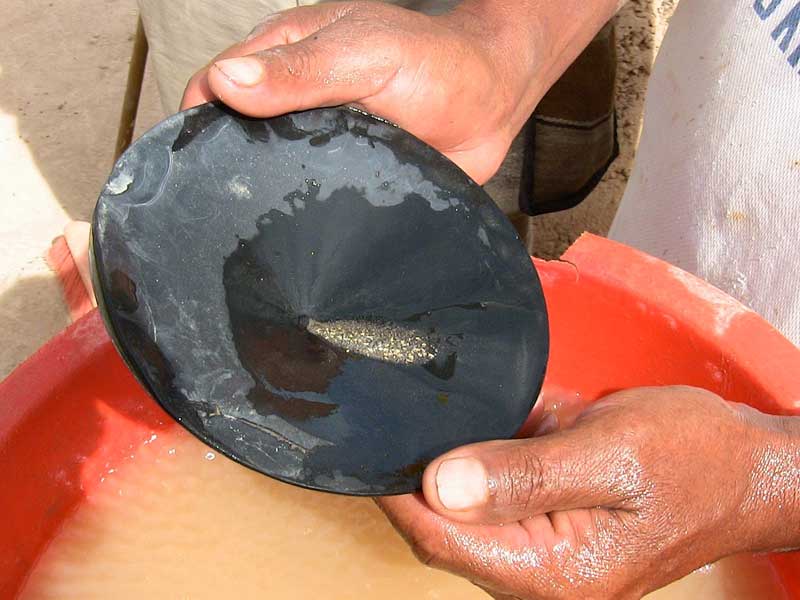 I.M: How did conversations begin between all parties: Chopard, Eco-Age and the Alliance for Responsible Mining (ARM)? Was this the beginning of the journey to Sustainable luxury?
C.S: 7 years ago, I met with Livia Firth, Founder of Eco-Age, during an event for the Oscars. She made me realize that there was no real traceability of the gold used in the industry.
The Journey to Sustainable Luxury thus began. Along with Eco-Age we forged a philanthropic relationship with ARM to directly support and enable gold mining communities to reach Fairmined certification and provide training, social welfare and environmental support. In May 2013, during the Cannes Film Festival, we unveiled our very first Green Carpet Collection.
I.M: I believe that Chopard also helps mining communities to reach Fairmined certification as well as providing training, social welfare and environmental support. How involved are you personally in this process?
C.S: All of our Chopard employees have dedicated themselves to this fantastic project. We are all committed to supporting the mining communities and have joined forces with the ARM to ensure that we can support them in the best way possible.
I.M: Are now all the materials used for your jewellery and watches in Chopard Fairmined certified?
C.S: With the help of Eco-Age we are constantly searching for new ethical suppliers; so we started with gold, then we found sustainably sourced opals and emeralds last year. We are carefully expanding the list of sustainable materials we can use, but as I always say, it is a long journey but it is the right one.
I.M: How long down the production line do you think you can take your sustainability strategy and goals?
C.S: This year during the Baselworld fair we made an incredibly exciting announcement, that all of our creations from July 2018 will be crafted from ethically sourced gold. This is a huge step not only for Chopard but for the watches & jewellery industry as a whole and we are glad to be leading the way!
We are very humble in our journey to sustainable luxury. We are improving our supply chain and production as much as possible. We are encouraging the Responsible Jewellery Council to create a certification for coloured precious stones, which is the next big step for the industry. Our next aim is to implement the UN global goals in the complete production process from raw material sourcing to the production of our watches and jewellery.
I.M: Could you give me examples of how Chopard helps mining communities in terms of training, social welfare and environmental support?
C.S: I will give you the examples of the first communities we helped. The project has worked towards improving practices in Artisanal and Small-Scale Mining Organizations (ASMOs) in Colombia and Bolivia. The project has had three primary beneficiary mining organizations, two of which have received support since the initial phase of the project which are the mining organizations 15 de Agosto (Bolivia) and COODMILLA LTDA (Colombia); and a third organization, the Iquira Agro-Mining Cooperative (Colombia), joined the project in the second half of 2015. We implement- ed of an internal and external system to improve the efficiency of mining as well as a waste and sludge treatment system. We helped to improve the environmental management (creation of a committee, implementation of waste disposal areas). On average, a 30% reduction of mercury use was achieved. We launched measures to improve occupational health and safety conditions (for example: installation of a safety kit in the mines, affiliation of miners with social security level 5, training workshops). With the help of Chopard, an internal control system at each stage was created and implemented: extraction, processing and marketing. Twelve women from the "Association of Female Jewellers" were given full study training in marketing and entrepreneurship to help them to grow their business.
I.M: How does the Green Carpet Challenge actually work?
C.S: The Green Carpet Challenge principles are a benchmark against which brands can measure themselves, showing a commitment to ethical social and environmental behaviour in the workplace and through supply chains. At Chopard, the Green Carpet Challenge is expressed through the Journey to Sustainable Luxury and the Green Carpet Collection.
We started the Journey to Sustainable Luxury in 2013 with a capsule collection of high jewellery. Then we continued to expand the collection with limited edition watches such as the L.U.C Tourbillon QF Fairmined watch, and in 2017 with the Ice Cube jewellery collection made of Fairmined gold.
I.M: At the Oscars you co-hosted with Colin and Livia Firth a dinner celebrating The Green Carpet Challenge and The Journey to Sustainable Luxury. Many A-list celebrities, among them Mick Jagger, Meryl Streep, Emma Stone, Kevin Bacon and Tom Ford attended. How important is the support of celebrities? How does the Green Carpet Challenge actually work?
C.S: We are hugely grateful to have a strong support from high profile voices across different industries who understand and support the importance of this major step in the Industry. For instance, celebrities such as Julianne Moore, Cate Blanchett or Marion Cotillard have been very sensitive to the topic and have been more than delighted to wear our Green Carpet Collection.
I.M: How vital has it been the fact that Chopard is a family owned company for all this to happen?
C.S: This has allowed us to take total control of the project from the beginning, and to make decisions as quickly as possible. It has also meant that we have had a shared passion and determination to continue growing this project to reach its maximum potential.
I.M: Undoubtedly you have had advantages in your career that other women have not had. At the same time, you could have chosen to just be a diamond princess but you didn't. Your talent, hard work and determination have brought you where you are. What would you say to women that aspire to reach the highest in their careers?
C.S: Always trust your vision and don't be afraid to speak up and think outside the box. Lead with courage and passion!
I.M: Although the number of women in high management positions in companies is growing, it is still far behind that of men. Do you think that there is still prejudice against women in the boardroom?
C.S: I think that we can always strive for better, regardless of whether there has already been improvement or not!
I.M: Do you think there are jobs for which women are naturally more talented than men?
C.S: I think that men and women are very different, they approach things in completely different ways, they are often more creative and passionate and I think there is beauty in that.
I.M: Is there a programme or strategy at Chopard to promote diversity and inclusion?
C.S: Chopard advocates the respect of the values stipulated in the Universal Declaration of Human Rights, such as the fundamental human rights, in the dignity and worth of the human person and in the equal rights of men and women. Chopard endorses diversity of its work force and nourishes a company culture where any employee can freely develop to her/his best potential. The company promotes the principle of equal opportunities to all its employees and offers a discrimination and harassment-free working environment. All employees are thus entitled to fair and equal treatment, regardless of gender, race, age, disability, nationality, sexual orientation, marital status or any religious or cultural background.
Recruitment decisions are only-based on professional criteria defined by the company needs and the candidate's qualifications and skills to carry out the mission with success.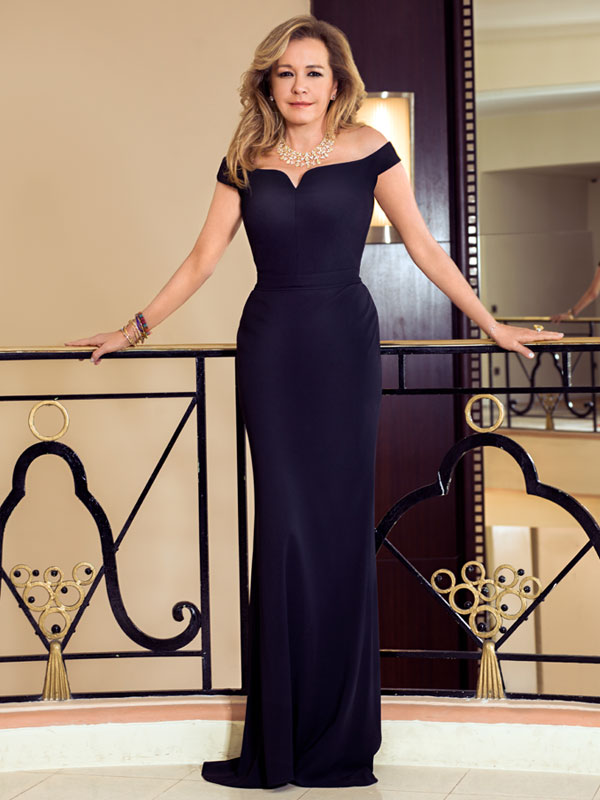 I.M: Last, where would you like to see yourself and Chopard in 5 years time?
C.S: We will continue taking bold and exciting new steps to make sure the industry recognises the importance of sustainability in the world we live in today!