Paris, July 4th and 5th – during the Haute Couture fashion shows, Buccellati will display its new High Jewellery creations in the halls of the Paris boutique, at 1 rue de la Paix.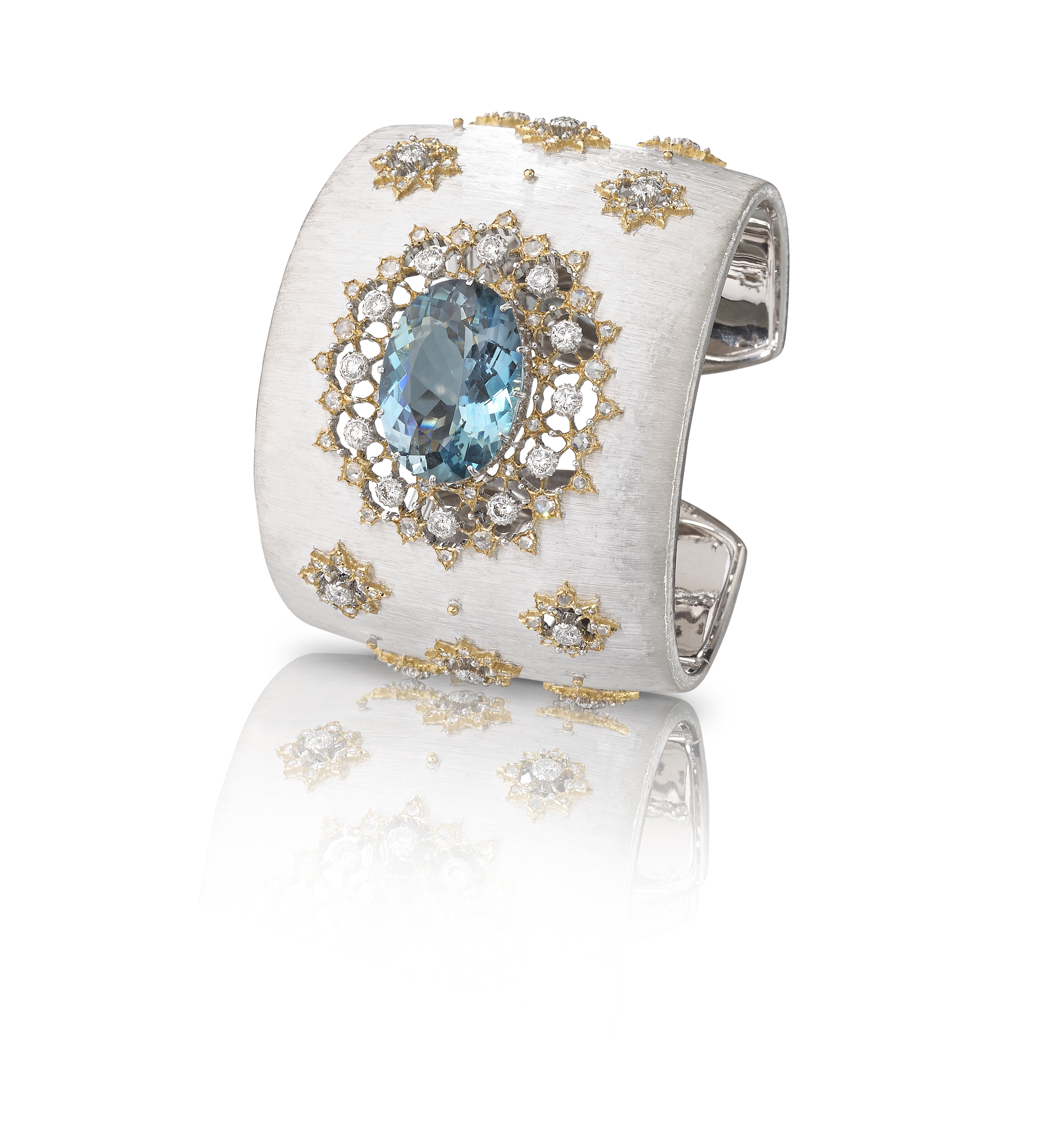 There will be new designs of cuff and bangle bracelets – which are iconic objects at Buccellati – with different widths and enhanced by rubies, sapphires and diamonds, and by the precious engravings making gold silky and soft to the touch. Do not miss the daring interpretation of the beautiful aquamarine on an open work rosette on white gold, and the bracelets simply based on the contrast of yellow and white gold, just like the one with tulle elements framed by yellow gold profiles set with diamonds.
Buccellati also enriches its collections of cocktail rings and earrings: new precious designs arousing emotions and amazement, defining modern color contrasts and evoking innovative and unexpected shapes and combinations. There is a clear desire to impress and to show how far creativity and savoir-faire can go in the pursuit of elegance and extreme taste reviving in its jewels.
The necklaces and the brooches turning into pendants all preserve the traditional goldsmithing techniques, but at the same time they express the will for experimentation and avant-garde by becoming true "mobile architectures", jewels of lights and shadows patiently achieved through the color contrasts and the alternation of full and empty spaces.
The Paris presentation culminates with the celebration of the comeback of the tiara, conceived for a princely bride, but properly equipped to turn into a necklace and therefore to be used more than just once in a lifetime. The "Carlotta" tiara belongs to the "Romanza" collection and it is the perfect combination of romantic future expectations with an innovative creative engineering allowing a dual use and various stylistic ways of wearing it.