by Victoria Macmillan Bell
Pilots have a penchant for BMWs, especially with an M badge. So what's the attraction? Driving dynamics? Precision engineering? Power obviously.
Step inside the M850i and the dashboard gives the avionics suite in a Pilatus PC-12 a good run for its money – buttons for days. 'If you're not going to use the Sat Nav and you get a bit lost, fear not' said the BMW support team, 'Press 1 and that'll bring you back here'.
'1, hang on, where is 1?', said I as my finger roamed around the dash trying to intercept 1. And then the same with the Start button – glad we're not needing to hot foot it away from the enemy, the pace of our departure is somewhat glacial.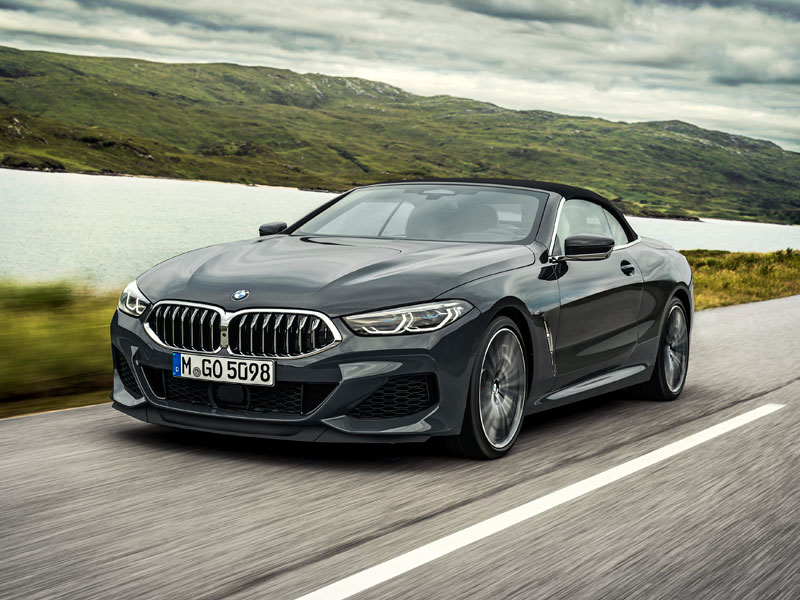 So this is the M850i, not to be confused with the M8 which is due to make its entrance at the Frankfurt Motor Show in September this year – expect 600+bhp from the twin turbo V8.
This 4.4L V8 offers 530bhp, plenty horses, and it distributes that power in Sport mode with a seismic degree of gargling and throat clearing for all inside and outside the car.
Surprisingly agile for its size with stacks of grip through corners – all wheel drive is standard, and it's impressively tight on the line too – all the more impressive as this is no lightweight car – approximately 120kgs heavier than 8 Series Coupe, this is testament to a great chassis and lashings of carbon fibre. It's a beautifully balanced thing.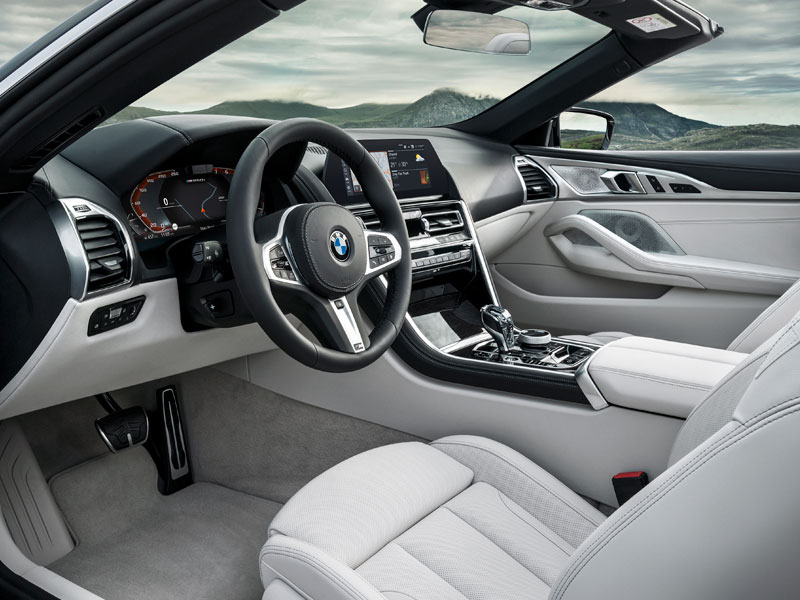 Smooth transition between gears, flattening lumps and bumps out like we're on a magic carpet ride, it's all rather effortless care of some skilled engineering.
With connectivity and cosseting we have BMW's latest iDrive 7 Infotainment System including Intelligent Personal Assistant along with wireless charging, massage seats and given the chill in the air today, the neck heater 'Air Collar' – roof down, wind deflector up, not a follicle out of place. Win.
And yes, that is crystal glass you see encasing the gear/Infotainment knob and Start/Stop button. De trop? Certainly striking.
Rear seats are as ever a challenge for the leggy – this is a two + two rather than a four seat coupé. As for the boot, pretty decent space, clever packing and squashy bags will see you covered but that roof has to go somewhere, cue some housekeeping.
BMW 8 Series Convertible from £83,295.
www.bmw.co.uk