The man who painted his way to heaven.
National Gallery. London. Until 29th September
The National Gallery is continuing its summer of Spanish excellence with a small but mesmerising exhibition of Bartolome Bermejo (c. 1440 – c.1501). It may not be a name familiar to you, but he is considered to be the master of the Spanish Renaissance. Very little is known about the man and, sadly for us, very little of his work has survived; actually, as few as 20 paintings.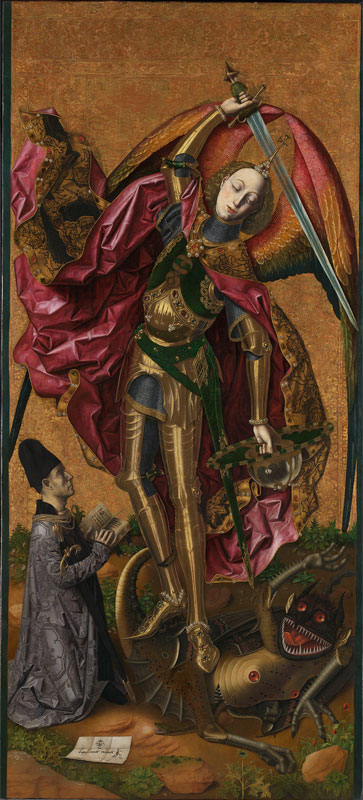 Considered one of Spain's most innovative and accomplished painters, Bartolomé de Cárdenas was born in Cordoba around 1440. It is believed that he was a Jewish convert, a theory supported by the fact that his wife was a convert herself and was even questioned by the Inquisition at some point. Certainly, the intensity in his paintings indicates a man of great religious devotion… or greatly motivated to proof his Catholic faith. Bermejo adopted Flemish painting techniques and conventions. Almost always on the move, he is known for his work in the Kingdom of Aragón, which included what is now Cataluña and the kingdom of Valencia.  They say that all good things come in small packages, and never has been so true as it is in this exhibition, made up of just 6 works on loan from the Spanish master, which have never been seen outside of Spain.
The centre of the exhibition is Saint Michael Triumphant over the Devil with Donor Antoni Joan (1468). It is considered the most important early Spanish painting in Britain, acquired by the National Gallery years ago and painstakingly restored to its former glory. Powerful and dramatic to look at, this depiction of the Archangel Saint Michael defeating the Devil is impressive for its level of detail, richness of colour and curious attributes -please don't miss the Devil's ruby-like encrusted breast plate, not to mention what a true lesson in oil painting technique Bermejo is giving to his contemporaries, who were far behind in skill and savoir-faire.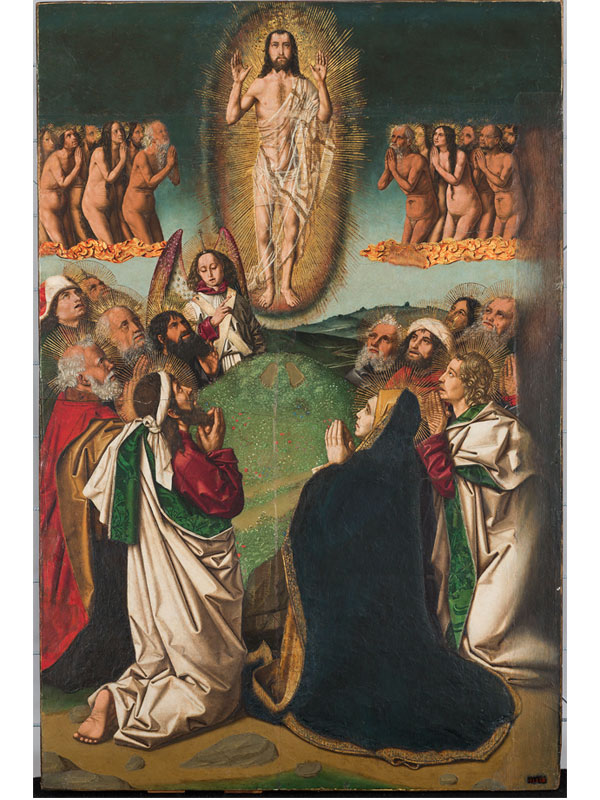 This painting is displayed alongside Bermejo's Triptych of the Virgin of Montserrat (1470-5), painted for the Italian cloth merchant Francesco della Chiesa, from the Cattedrale Nostra Signora Assunta in Acqui Terme, Alessadria (Italy) and the recently restored Desplà Pietà (1490), named after the man who commissioned it, Lluís Desplà, archdeacon of Barcelona Cathedral, where the painting has been since the 15th century. Neither work has been exhibited in Britain before. In addition, four panels depicting scenes from Christ the Redeemer are displayed, for the public to enjoy the mastery of this great Spanish Renaissance artist.