The new classic you can buy today
Owners of classic cars (me included) are always careful to include at least one pair of rose-tinted spectacles in their toolboxes, together with a large helping of optimism and an unwaveringly stoic attitude because, as much as I hate to admit it, they rarely get you from A to B without something blowing, boiling, breaking or bending.
But while they may not be as reliable as today's electronically-managed, rust-resistant, safety conscious personal transport solutions, there's no denying that old cars usually have a great deal more character – which is why the market for a new breed of classics that appear to be from the "golden age"  but drive like new is currently booming.
Using modern manufacturing methods, superior materials and more efficient systems, numerous specialists now offer freshly-built classics that combine old school charm with 21st century reliability to create a car that's attention-grabbing, good-looking, fun to own and, above all, entirely usable on a daily basis.
And whether you fancy a go-anywhere SUV, a nifty old-school Mini or a wind-in-the-hair convertible, there's probably a "new classic" that's up your street. Here are some of the best…
MORGAN PLUS SIX
Morgan has been building four-wheeled sports cars since the 1930s (the firm was established in 1909 as a maker of three-wheeled "cyclecars") and their appearance remains little changed – but, with the latest Plus Six, looks are entirely deceptive because, while the car retains the supple and eco-friendly ash wood framework for which Morgans are famous, it features an aluminium bonded platform fitted with BMW's latest B58 TwinPower, in-line six-cylinder engine that punches out 335 bhp. That gives the lightweight roadster a top speed of 166mph, while mod cons include an eight-speed, switchable automatic transmission, central locking and "puddle lights".
First deliveries are already on the road.
From £81,995.
www.morgan-motor.com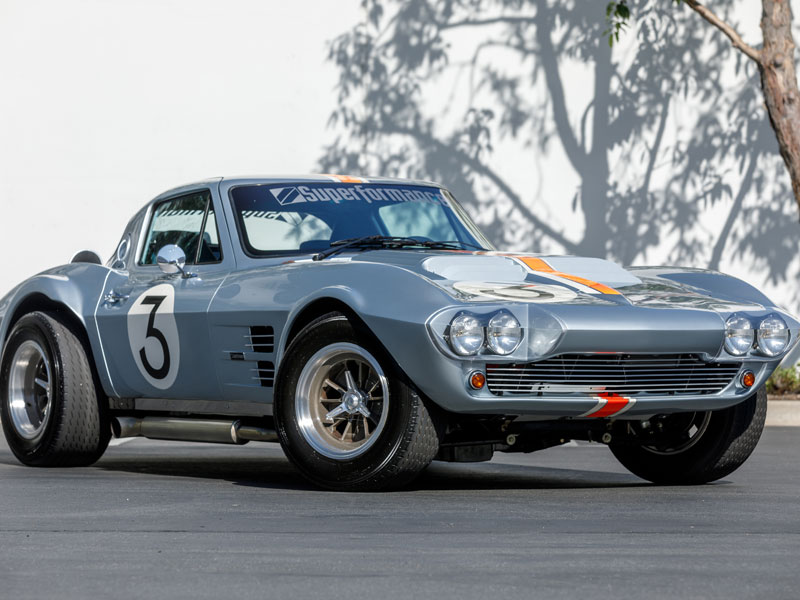 CORVETTE GRAND SPORT EVOCATION
Superformance is an American company that holds the licence to build genuine "continuation" versions of the famous Shelby Cobra and Daytona sports cars developed during the 1960s by Texan
racing driver Carrol Shelby.
The firm also makes so-called "evocations" of the rare and fabulous Corvette Grand Sport from 1962, just five of which were originally built for an aborted factory
racing programme.
Buyers of the evocation cars may choose from a range of modern General Motors engine options, while bodies are made from specially made, lightweight glass fibre panels and interiors closely replicate those of the 1960s cars, complete with wood-rimmed steering wheel and "Muncie" style gear shifter. Prices start at £225,000, with the cars being available in the UK through Sussex-based Le Mans Coupes.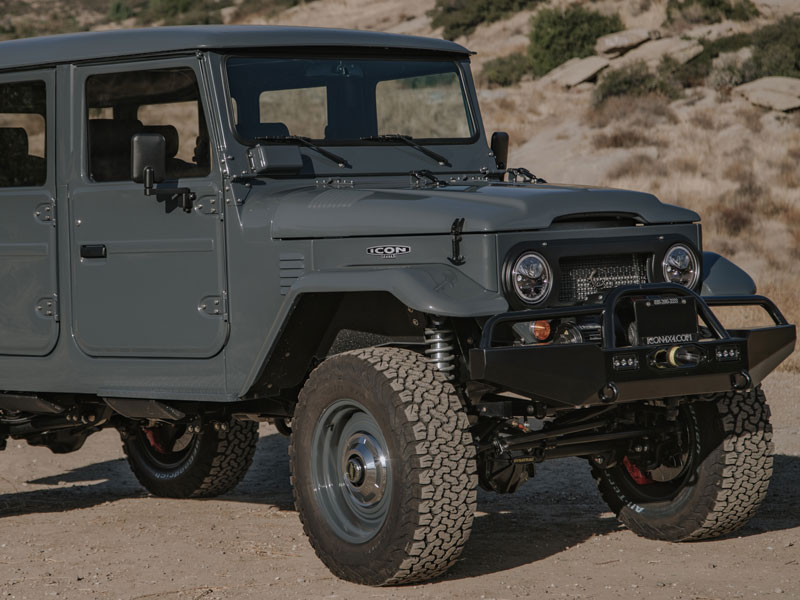 ICON
Jonathan Ward abandoned a career in the Hollywood movie business 24 years ago in order to pursue his lifelong passion for cars by setting up a company called TLC that specialised in restoring and lightly modifying examples of Toyota's classic FJ  Land Cruiser from the 1960s-90s.
A trained industrial designer, Ward subsequently created the Icon4x4 brand that revisits classic transportation in a modern context by bringing everything from the engine and brakes to the instruments and the entertainment system right into the 21st century, making the once rough-and-ready Land Cruiser one of the coolest and most practical vehicles on the block.
Icon also performs similar conversions of the original 1966-1977 Ford Bronco SUV, 1947-1953 Chevy Pick Up, and a wild range of other classics with prices starting at around $150,000.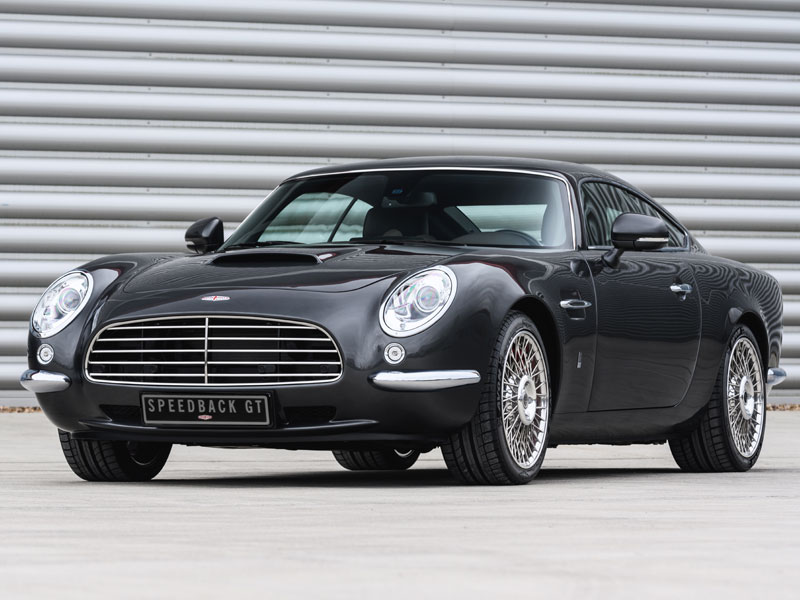 DAVID BROWN SPEEDBACK GT
David Brown Automotive was established in 2014 by automotive entrepreneur David Brown to build 100 retro-inspired grand tourers based on the platform and powertrain of a Jaguar XKR but featuring bespoke, coachbuilt aluminium bodywork and bespoke interiors – meaning each car takes 8,000 hours to complete.
Shamelessly inspired by the look of Aston Martin's DB5 and DB6 models of the 1960s, the Speedback GT offers effortless, 150-mph performance in cosseting comfort.
There are two "occasional" rear seats that fold flat to create a vast load area – beneath which is a hinge-out picnic seat with a base that can be customised to store cameras, shotguns or fishing tackle. Prices start at around £520,000 (excluding taxes).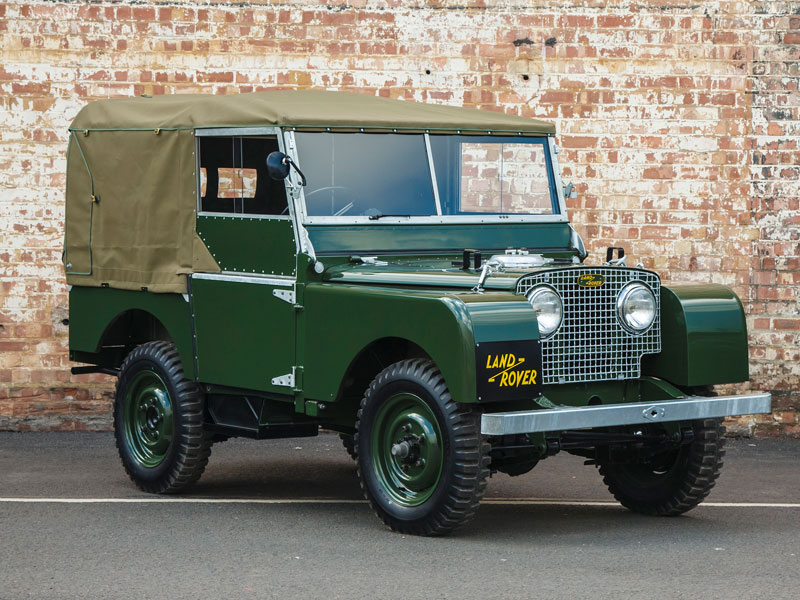 LAND ROVER SERIES I "REBORN"
Land Rover's "Classic" division has responded to the soaring demand for original Series I models (built from 1948 to 1958) by offering as-new versions which are created from original donor vehicles sourced from around the world. Once back at Land Rover's Warwickshire HQ, each one is stripped to its bare bones before being re-built from the ground up using either new, old stock parts from the JLR inventory, freshly made components or refurbished originals. An 86-inch wheelbase version costs from around £60,000, although the rarer, 80-inch models are £80,000 – plus, with even scarcer station wagons selling for more than £100,000. Land Rover Classic also offers "reborn" classic Range Rovers starting at a similar price.
MINI REMASTERED
Another product of David Brown Automotive (see Speedback GT), the Mini Remastered is exactly that – an original late 1970s/early 1908s Mini that's been dismantled down to the last nut and bolt before being fully rebuilt to a standard that's far higher than could ever have been imagined 40 years ago. Based on new bodyshells supplied by official manufacturer British Motor Heritage, the cars are "de-seamed" for a smooth appearance and heavily braced and soundproofed for a much improved ride.
New, upgraded suspension is fitted and engines and gearboxes are fully rebuilt using top-quality modern components, while the seats, dashboard, headlining and doors are trimmed with the same meticulous care seen on the Speedback GT. Interior comforts also include Bluetooth connectivity, sat-nav and a bespoke dashboard. And all for a not-so-Mini £75,000 (excluding taxes).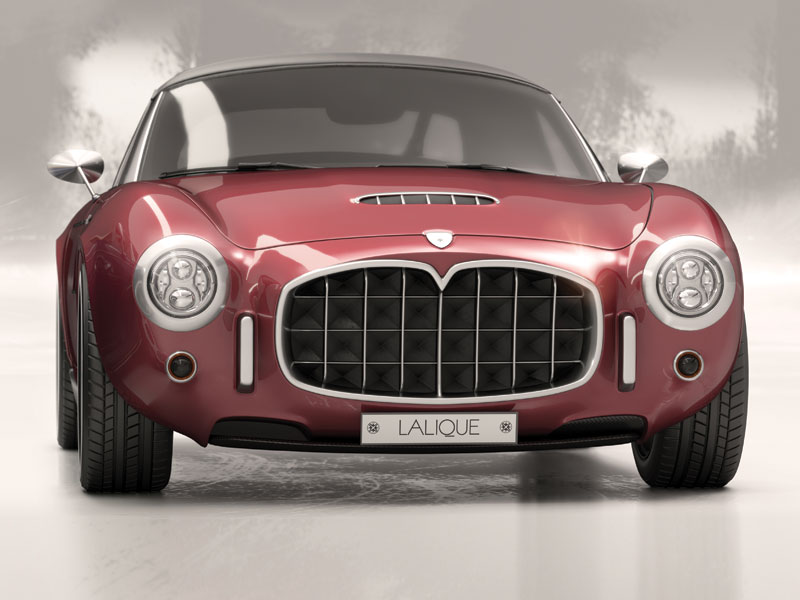 ARES DESIGN WAMI PROGETTODUE
One of the most gorgeous Italian sports cars never to have made it into production was surely the Maserati 150GT of 1957.
Intended to be a high-performance roadster capable of taking on competition such as the Porsche 550 Spyder, the 150GT featured an engine from Maserati's 150S racer and lovely, aluminium bodywork designed by Medardo Fantuzzi – but just one was created after plans to build the car commercially were scrapped.
The unique prototype sold at auction in 2013 for $3m, but for a fraction of that amount Modena-based Ares Design will build you a modern-day evocation that's just as beautiful, more comfortable, more practical and considerably faster. The Wami Progettodue's large, egg-crate grill, taut lines, wire wheels and side-exit exhaust leave no doubt as to its inspiration – all it needs is a Maserati trident on the bonnet and it could easily pass for the real thing. Price depends on specification.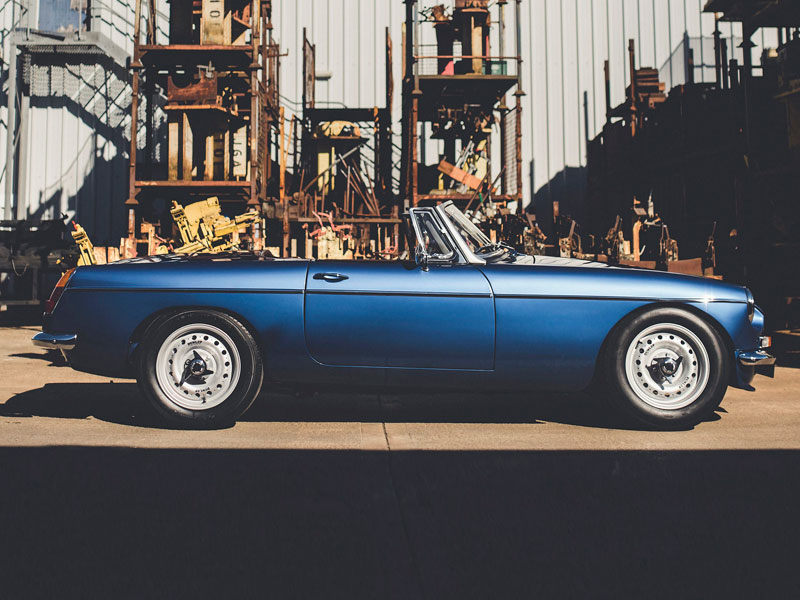 FRONTLINE DEVELOPMENTS MGB
In production from 1963 to 1980 and available in coupe and convertible form, the MGB was one of the most successful (and quintesentially) British-built sports
cars of all time.
Although still a popular and surprisingly reliable classic in standard form, the 'B' always offered plenty of room for improvement -a fact that Frontline Developments has comprehensively addressed with its 21st century versions that combine brand new, corrosion-proofed  Heritage bodyshells with meticulously fitted panels, Mazda engines and gearboxes, bespoke interiors and upgraded electrics.
The result? A £70,000 – plus MG that looks standard, but tops 150mph, can be driven daily and won't dissolve into a pile of rust at the sight of the first raindrop…