On Saturday November 2nd, more than 1,000 people joined in a day of celebrations at
Auckland Castle as the historic site opened its doors for the first time in three years. The 900-year-old castle, once home to the powerful Prince Bishops of Durham, has re- opened following extensive conservation work, led by regeneration charity and visitor destination, The Auckland Project.
The Auckland Project is working to create positive change for those living, working and visiting Bishop Auckland and to ensure the town's future is as magnificent and vibrant as its past.
To do so they are creating a visitor destination in Bishop Auckland, incorporating Auckland Castle, a Spanish Gallery, Faith Museum, Walled Garden, Deer Park, Mining Art Gallery, Auckland Tower visitor centre and an outdoor spectacular, Kynren – an epic tale of England, performed every summer on a 7.5- acre stage.
To celebrate the re-opening of the Castle, a sell-out crowd of residents from Bishop Auckland and its surrounding towns and villages enjoyed live music and entertainment at a Georgian-themed community celebration.
A ceremony was also held, with speeches from Jonathan Ruffer, Founder of The Auckland Project and Tiffany Hunt MBE, Chair of the Committee for the North of England at The National Lottery Heritage Fund. Mrs Sue Snowdon,Her Majesty's Lord-Lieutenant of County Durham, also spoke before cutting the ribbon to officially declare the Castle re-open. Speaking at the opening, Mr Ruffer said: "The visitor destination is the first visible sign of what we're doing, but our purpose here is to see Bishop Auckland back in the style and the confidence that it had 100 years ago."
Watching the crowd that turned up for the event, Mr Ruffer added,
"The real pleasure is not looking at the bricks and mortar but at the marvellous turn out today, what tells us that here we are looking at the future of Bishop Auckland and it's a bright one."
The conservation of Auckland Castle has been supported by a number of organisations and individuals, including a £12.4m grant from The National Lottery Heritage Fund. Sir Peter Luff, Chair of The National Lottery Heritage Fund, said: "We are delighted that, thanks to National Lottery players, this significant site has undergone conservation. The Castle's transformation into an arts and cultural centre will connect people with their heritage and act as a major catalyst for the regeneration of Bishop Auckland. We hope Auckland Castle will be an inspiration for heritage organisations across the country, encouraging even more of them to work to boost their local economy and ensuring the UK is an ever more attractive place to live, work and visit."
Reflecting the rich history of Auckland Castle and its grand Georgian State Rooms, visitors at the opening event enjoyed a host of history-themed entertainment with appearances from characters from the 18th century, such as Bishop Shute Barrington, as well as sword fighting demonstrations and live music from the era.
Attendees of all ages also had fun stepping into Georgian-themed fancy-dress, taking part in craft activities and trying their hand at fencing and archery. Throughout the day, people were invited to record their personal history and links to Auckland Castle on a special Memory Tree.
The Bishop's Kitchen café, inside the Castle, was open for the first time, offering a selection of snacks, sandwiches and treats all created by The Auckland Project's Catering Team to keep visitors well fueled throughout the day. 1,000 ticket holders were given the opportunity to be among the first to step back through the Castle doors to see the newly conserved building and explore the untold stories of power and faith that lie behind its walls.
Visitors were able to walk through centuries of the Castle's history, from 300-year-old St Peter's Chapel, through the carefully conserved grandeur of the Georgian Gothic State Rooms to the bishops' private apartments, which have been opened up for the first time. Clare Baron, Head of Interpretation and Exhibitions at The Auckland Project, said: "After three years of hard work and careful conservation it's so exciting to see the Castle doors re-opened and visitors welcomed back inside. The story of Auckland Castle and the Prince Bishops of Durham spans more than 1,000 years but for various reasons has remained relatively untold. Now, thanks to extensive conservation work and research, visitors are able to walk in the footsteps of the men who helped shaped the country we live in today."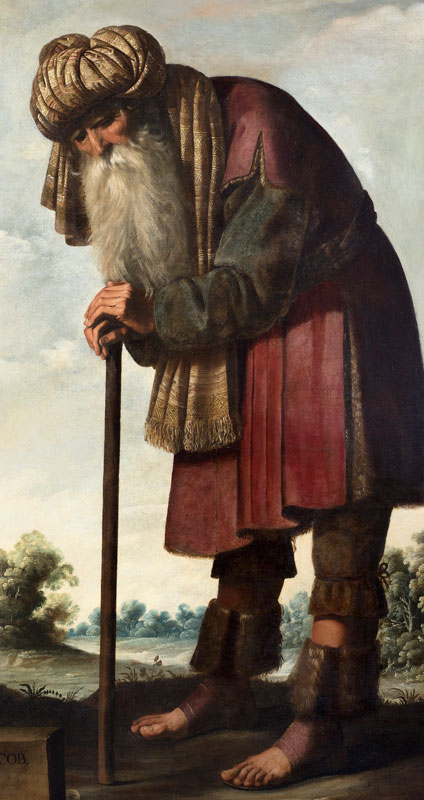 Following its official launch, Auckland Castle is now open Wednesday to Sunday, 10am to 4pm, last entry 3pm. Entry is priced at £10 for adults, £8 for concessions and £3 for under- 16s. Tickets can be pre-booked until March 2020.
Entry includes admission to the Bishop Trevor Gallery, which houses a programme of special exhibitions of fine art, with a focus on European painting from the medieval period to the present day. Currently, the gallery is home to the National Gallery Masterpiece Tour 2019, sponsored by Christie's, which sees Nicolas Poussin's The Triumph of Pan displayed alongside other works.
Visitors can also purchase an Auckland Pass, starting at £12.50 per adult, which offers entry to Auckland Castle and Bishop Trevor Gallery as well as The Auckland Project's Mining Art Gallery and Auckland Tower visitor centre until January 2021.
Bookings can be made online (10% launch discount), at www.aucklandproject.org , via telephone,
on 01388 743797, or in person at Auckland Tower, Bishop Auckland Market Place.