The Alpine marque was founded in 1955 by Jean Rédélé, who achieved quite some success in motorsport with one of the few French cars produced just after WWII, the Renault 4CV. Rédélé gained class wins in a number of major events, including the Mille Miglia and Coupe des Alpes. As his experience with the little 4CV built up, he incorporated many modifications which led him to some success in Le Mans and Sebring in the early 1950s.
Encouraged by the development of these cars and consequent customer demand, the Alpine brand was born, named after Rédélé's Coupe des Alpes successes. The company was bought by Renault in 1973, with the Alpine competition department merging into Renault Sport in 1976.
The most iconic of the Alpine models was probably the 110, produced from 1961 to 1977. Designed by the great Giovanni Michelotti, the car was styled as a "Berlinette", which in the post-WWII era referred to a small enclosed two-door Berline, better-known as a coupé. It encompassed Rédélé's vision of a lightweight, compact, highly agile sports car that would cream it on mountain passes.
Alpine 110 Berlinette was designed by the great Giovanni Michelotti.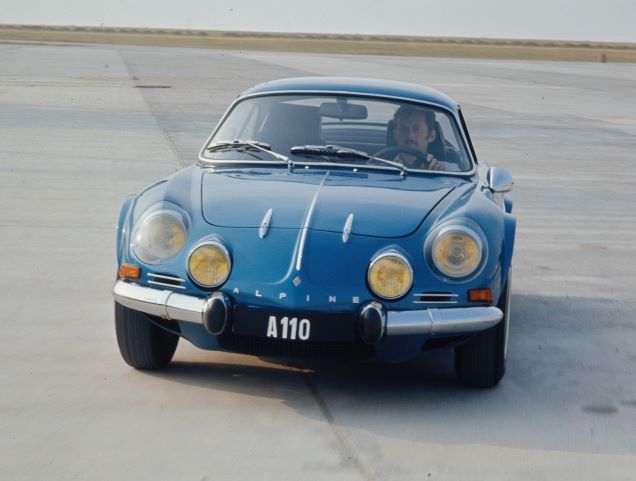 Due to falling sales, the production of Alpine models ceased in 1995 but fortunately for petrol-heads around the world, in 2017, Renault decided to bring back the brand with a modern interpretation of the A110. Like the original, the 21st century first A110 is a small, lightweight sports car rear-wheel driven and a lot of fun, with the engine now placed in the middle.
Currently, three versions are produced: A110 Pure, A110S, and A110 Légende, the most refined and sophisticated version, which I recently had the pleasure to drive. Sharing its powertrain and chassis settings with Pure, Légende is faithful to Alpine's core values of lightness, agility, and handling precision.
Led by Frenchman Antony Villain, the design team have captured the spirit of the iconic Alpine A110 Berlinette (recognisable in details like the specific bi-colour wheel rims that pay tribute to the original motif of the A110 Berlinette 1600S) while also including contemporary design cues like the X-shaped LED taillights with dynamic turn indicators.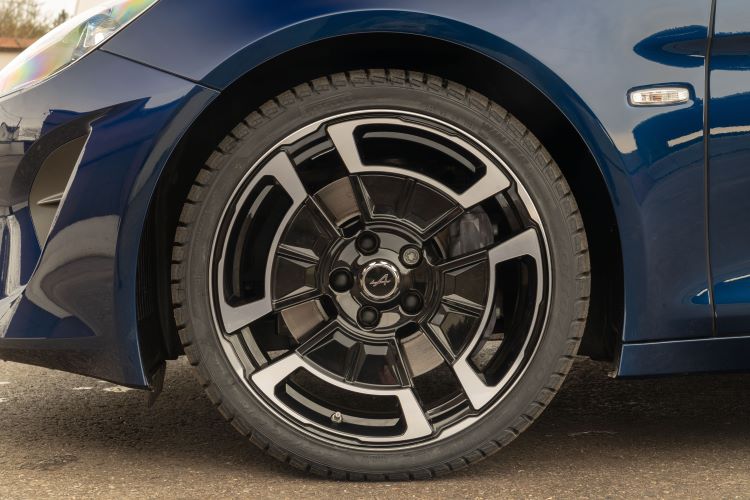 Mounted directly behind the passenger compartment and powering the rear wheels, the turbocharged four-cylinder engine is Légende's beating heart. The 1.8-litre direct injection engine delivers strong performance and a lovely purr with a bit of a French accent. Who could possibly resist?
Inside, the cabin has been given a luxury face-lift, with six-way adjustable comfort seats upholstered in black or brown leather, unique 18-inch diamond-turned "Légende" alloy wheels, and high-gloss carbon fibre trim that highlight Légende's GT character.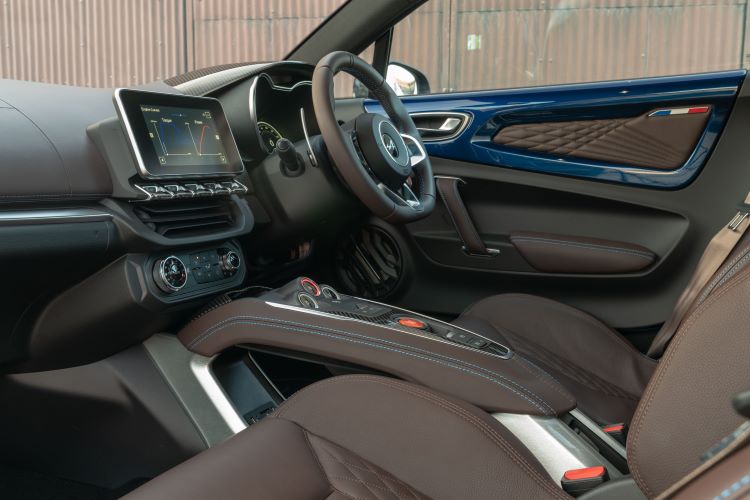 A floating centre console reflects the car's lightweight construction. Via its 7" central touchscreen, Légende offers a full range of multimedia functions, from smart phone mirroring and satellite navigation to in-car entertainment. Drivers can also view performance driving data during track days… which I can't wait to do. I can only imagine how exhilarating it must be to drive this little bullet around a circuit. Wow!
Three driving modes are available as standard, but unless you are snailing around town, I'd recommend you use only Sport and avoid motorways when possible so you can truly enjoy to the full the capabilities of this sexy compact sports car, which will move on the most challenging winding rounds as if it was taking a stroll in the park. It is so worth it!
As an option, you can upgrade to a Focal Premium audio system complementing the two speakers and two subwoofer tweeters, an active sport exhaust system and heated seats, as well as a couple of extra wheel rims. The new editions are available in three new body colours: Blanc Irisé, Blue Abysse, and Gris Tonnerre. The pallet completes the Blue Alpine and Noir Profond previously offered on the Première Edition.
Starting at just £52,140 OTR, I truly believe you get a lot of car for your money and it would make for a great first sports car; but don't think about it for too long, the production of the A110 Légende is limited to 400 units worldwide.