Working closely with curator Thierry Raspail, the highly original Philippe Favier has devised an exhibition "all over" the 45 rooms of the magnificent former episcopal palace, overlooking the Rhône. Born in 1957 in Saint-Étienne, Philippe Favier now lives and works between Paris, Nice and the Vercors, his personal haunt. This unusual artist is one of those "unclassifiable" specimens that belong to no school nor to any particular generation.
He emerged in the 1980s and the originality of his research as well as his ability not to be influenced soon set him apart from many artists of that period, who were rather too hastily grouped together. His work is a perpetual questioning and, for more than 35 years, has taken the form of a range of sometimes highly original experiments that have the contagious enthusiasm of a secret, self-sufficient renewal.Every aspect of Philippe Favier's oeuvre is covered in this show, from the first Battles to his most recent drawings, engravings and boxes, including his work on glass, photos and collages, with the Albatrosses, the Amazons, the Watercolours of War, the Checkerboards, the Roubos and the Roses, the Shadows on the Picture, history, memory, forgetting – and a host of new works created over the last decade.
He (Philippe Favier) belongs to no school nor to any particular generation.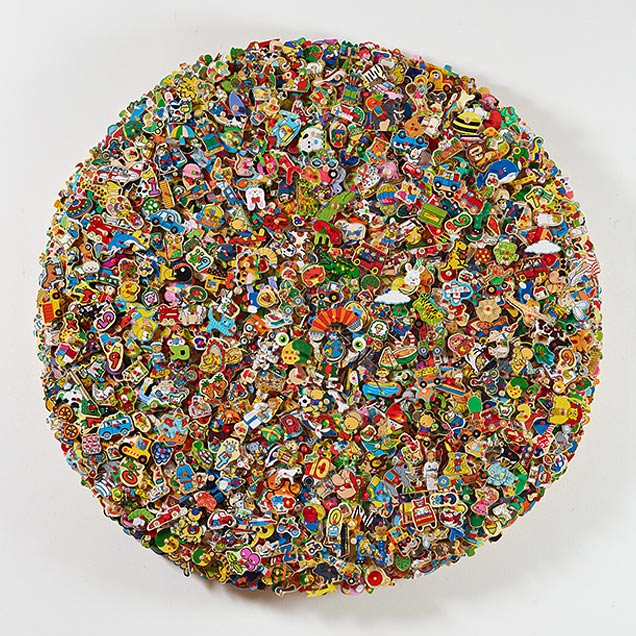 This exhibition is a dialogue between the all-encompassing view of art history that the museum has held since its creation in 1850 and the singular vision of a contemporary artist for whom limits, territories and places are the measure of the world.
It begins at the huge table where the artist works and, following a single trail through the museum, the journey ends 42 stops later. The idea is to make no distinction between the permanent collection and the temporary exhibition. As an artist, Favier's sources are so diverse that he says he controls none of them. Whether he references Velàzquez or Reinhardt, Inca glyphs or Braille, Peloponnesian icons or Indian cinema, he seems to find inspiration in everything, yet no hierarchy seems to stem the flow of his curiosity.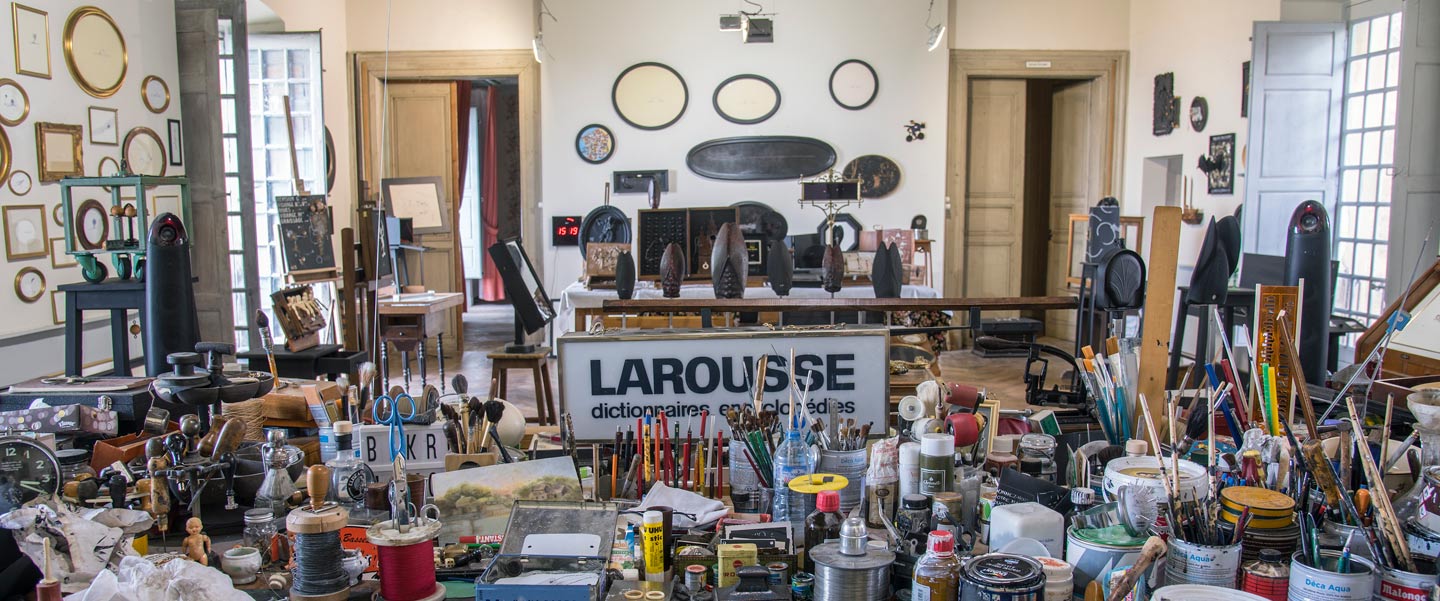 ALL OVER – PHILIPPE FAVIER
Musée de Valence Art et Archéologie. Valence.
25th September – 31st January 2021