I had a dream in which I was walking through a fairy tale garden full of sparkling jewels nestled in the heart of flowers and sparkling in magical fountains… with Elizabeth Taylor
as the Fairy Queen.
This dream garden adorned with jewels surprised me at every turn. First, I came across a fountain in which a stone little boy surrounded by dolphins held two wonderful zirconia bracelets, as an offer to the Fairy Queen. Further down, in another fountain, I found two beautiful opal necklaces laying in the water, one in mermaid green, the other in gentle pink.
Bewitched by this beauty, I felt as if I was floating, rather than walking, across this fairy tale. The exuberance of the flowers around me was mesmerising, even fox gloves held precious surprises in their pistils, two beautiful rings. One was shaped like a flower with petals made of diamonds, coloured sapphires and enamel, the other, tiny gold fingers protectively embracing two perfect pearls. Further down, I discovered yet another exquisite bracelet draped upon a rose, and a pair of pink chalcedony and moonstone earrings, softly nestled in a rose of the brightest red.
As my dream was ending and dawn was coming, I came across a last fountain, where the water glistened in the early rays of the sun, revealing a silver swan necklace and armlet, which I imagined the goddess Diana wearing, whilst drawing her bow and arrow to welcome the new day.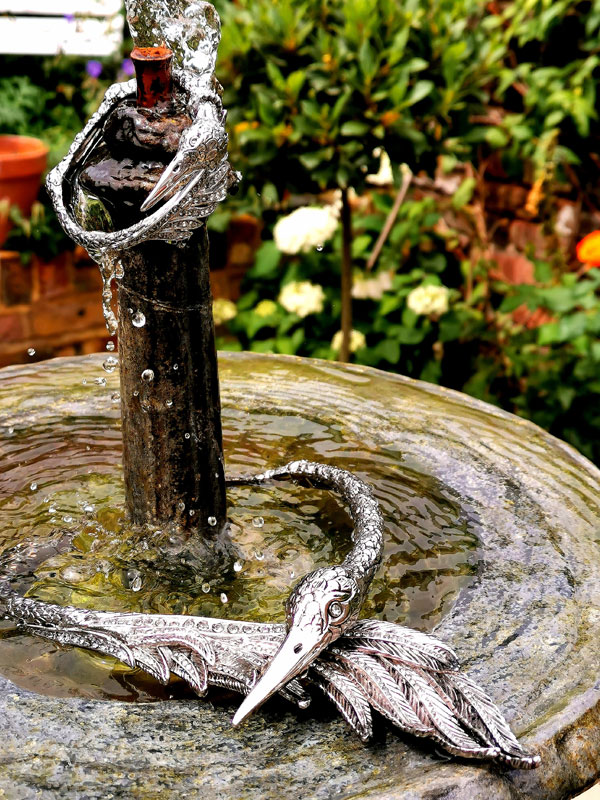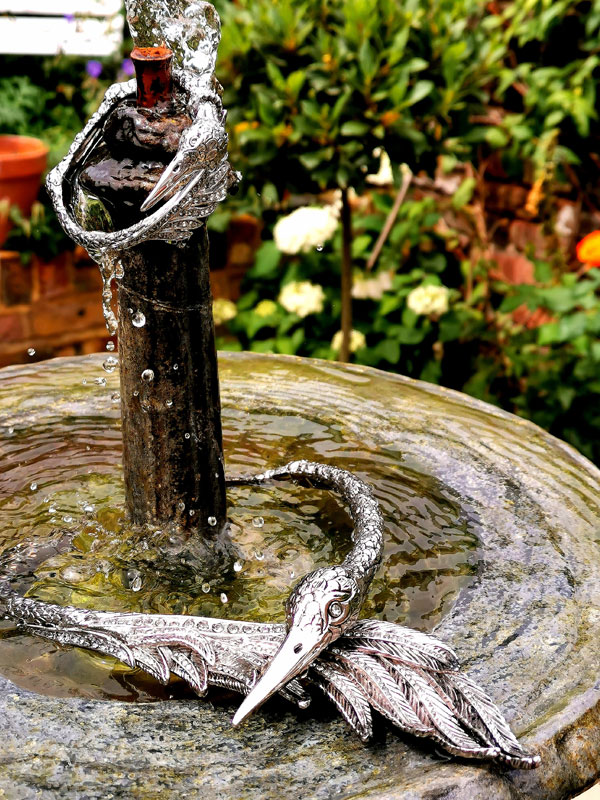 Having woken from this delicious dream I wanted to share with our readers some ideas of fabulous summer jewellery that you can wear on the beach, on a yacht or simply floating in the pool. These are stunning pieces, which, in my mind, you could wear them anywhere. So, if you want to rock it like Elizabeth Taylor but don't have the pocket book to match, then look no further than these divine bracelets by KVK73, beautifully crafted in coloured zirconia stones, ideal to wear worn loosely on your wrist with a long evening gown, so much so, that you could work the room from Monte Carlo to Capri.
Now, if you are like me and have a great passion for semi-precious stones, then you'd love Coco & Kinney. Emma and Venetia source the most exquisite stones from the Far East and India, choosing each and every stone personally, to create their inspiring designs. Named 'Mildred' after Emma's French Bull Dog who I affectionately call the silver cannon ball, these two stunning opal necklaces are extremely versatile. I wore the pink opals to Royal Ascot with my dusky pink Bruce Oldfield coat and their pink chalcedony 'Ella' earrings, with detachable Bryony rose quartz and moonstone drops.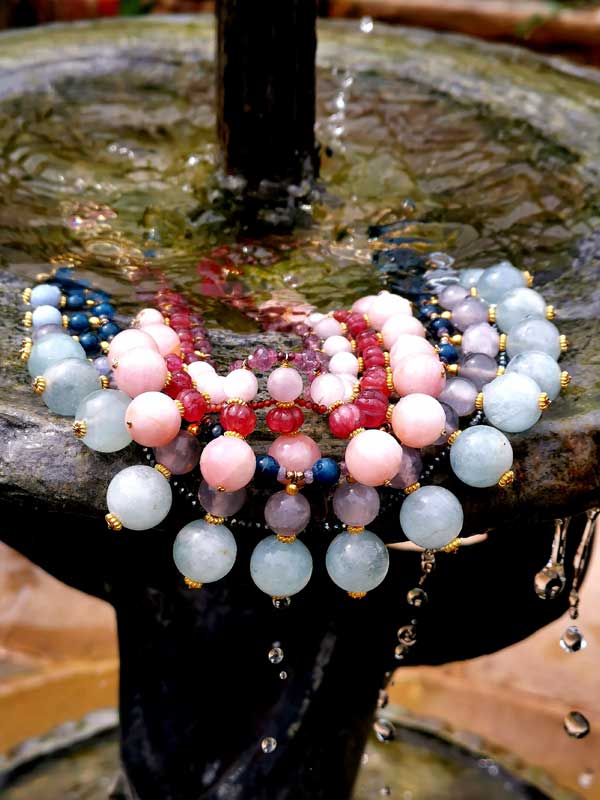 Cocktail rings have so long been a passion for me. These two are elegantly subtle. You can wear them with anything from a bikini to a long summer floaty white sundress. I particularly like the design of this Shaun Leane ring, yellow gold with fresh water pearls and the delicacy of this Aisha Baker ring in enamel, diamonds and coloured sapphires.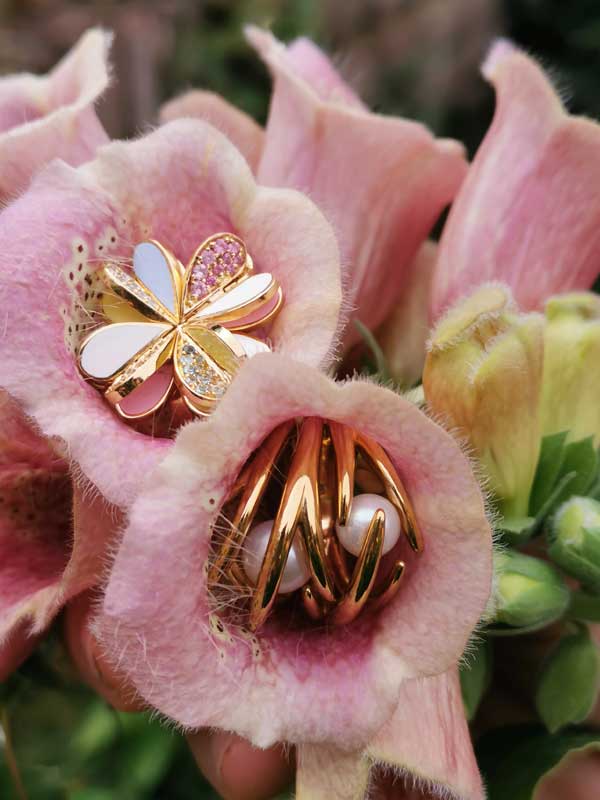 Whatever you decide to wear this summer with jewellery, don't drown it out by wearing over powering colours, keep to monochrome and let the jewels and your own style do the talking.