Home to the best safari experience in the UK, Port Lympne Reserve offers a family escapade like no other. From hand-feeding giraffes to spending the night in a luxurious lodge just inches away from a pride of lions, the whole experience is absolutely hypnotic.
Set in over 600 acres of beautiful Kent landscape, Port Lympne Reserve was founded in 1976 by John Aspinall and today it hosts over 900 animals across 75 different species. Being part of the Aspinall Foundation, an internationally renowned animal conservation charity, Port Lympne's raison d'être is the breeding and conservation of endangered species.
Although the park is also open for day visitors, there is nothing like staying overnight to really soak in the experience. When the gates close at the end of the day, overnight guests have the freedom to roam around in their golf buggies exploring the park by themselves. Once you're done emulating Dr Livingstone, Port Lympne offers great dining options. My favourite is the recently opened The Garden Room. This elegant-yet-informal addition is the newest restaurant at Port Lympne and can be found nestled within Sir Philip Sassoon's original stableyard.
The elegant Garden Room is the latest addition to Port Lympne's dining options, designed by Victoria Aspinall.
The stunning interior, designed by the Foundation's Creative Director Victoria Aspinall, is complemented by a carefully curated menu, put together by Port Lympne's Executive Head Chef Lee Edney. The menu features only the freshest and best local seasonal ingredients that the latest harvest has to offer. If I had to pick just one dish to recommend, it would be the burrata. Delicious.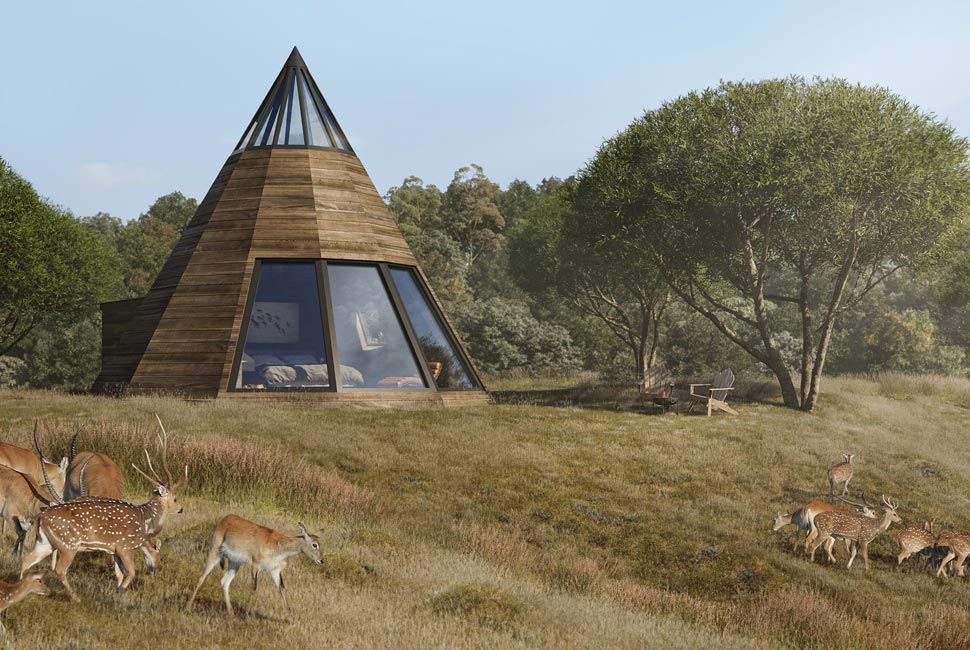 There is an incredible variety of accommodation available, each offering its own unique twist. The Treehouse hotel suites showcase extraordinary views that reach down to the English Channel and interior décor that belongs in a Taschen book; Lion Lodge is set within the lion enclosure, allowing you to come face to face with a pride of these majestic beasts (including two cubs) separated by only a glass floor-to-ceiling window; Giraffe Lodge offers the most stunning glamping experience, next to the African safari area of the park, with all kind of wild animals – including giraffes – strolling by just a few meters away… and the soon-to-open Leopard Creek promises luxury glamping with incredible views of the Reserve's Amur leopards. I myself hope to go back time and again until I have stayed in all 14 different accommodation options on offer.
You won't easily forget the experience of staying at Lion Lodge, with just a glass between you and these majestic beasts.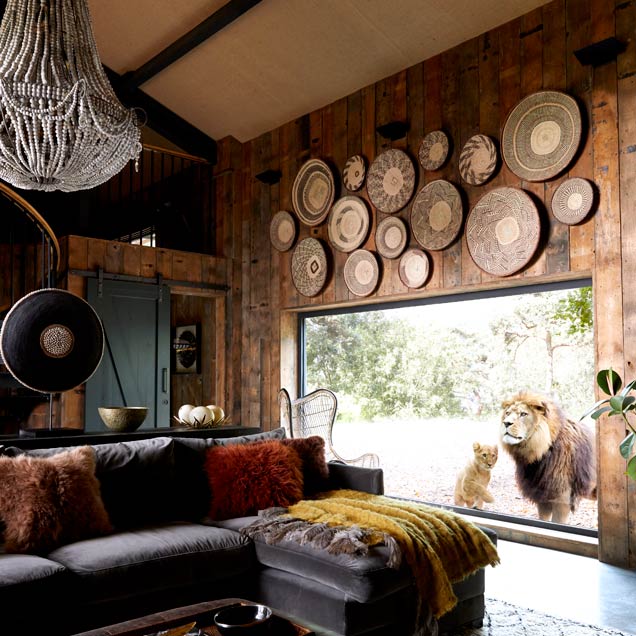 Be ready for an early start in the morning. It is worth planning in advance and booking an Animal Encounter and a Private Safari. You'll be transported to the plains of Africa, Asia and South America to see animals roaming freely, then explore on foot to see primates, gorillas, lions, big and small cats, and many more! Nothing compares to the feeling of being in such close proximity to these incredible creatures.
ABOUT THE ASPINALL FOUNDATION
The Aspinall Foundation is led by passionate conservationist Damian Aspinall and is deeply committed to conservation through captive breeding, education and reintroduction. They work with some of the world's most fragile environments to save endangered animals and return them to the wild.
The foundation works in 3 main fronts:
• Reintroducing animals and developing sustainable conservation activities
• Providing economic benefits to local communities
• Helping manage wilderness areas
Port Lympne and its sister park Howletts provide the most natural environment possible for animals and are world leaders in animal husbandry and breeding programmes. Their work has helped considerably to increase public understanding of animal welfare and how we can all act to protect animals in their natural environments.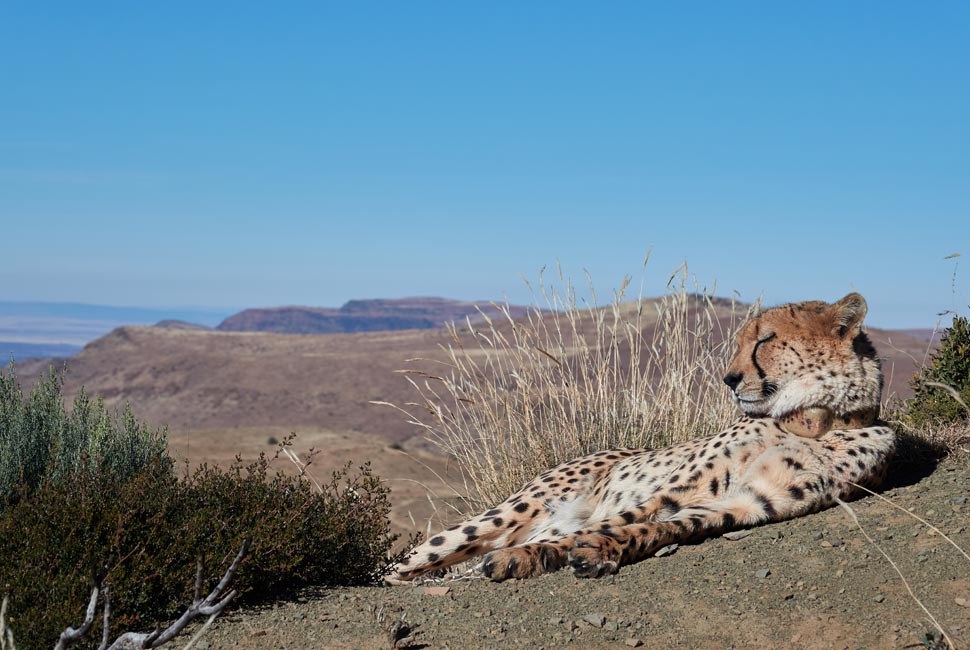 For too long humans have threatened and destroyed the forests, plains and rivers that animals live in. We have a responsibility, a duty, to tackle this destruction and rebuild the population of the many endangered animals. As Damian Aspinall says: "Whilst we are proud of our captive breeding programmes they are only one aspect of a much bigger plan. Our ultimate aim is for wild animals in our care to live freely where they belong, in the wild. Conservation and reintroduction efforts are at the core of the Foundation's thinking and planning, and should also be for all zoos globally."
The Foundation protects a million acres of natural jungle in Gabon and Congo, and over the past few years alone, they have released back to the wild a range of animals including: 2 cheetah, 8 black rhino, 11 Przewalski's horses, 159 langurs and gibbons, 12 European bison and over 70 western lowland gorillas. Their work in Madagascar has led to the greater bamboo lemur being removed from the top 25 most endangered primates list.
Opening picture: Giraffes on The African Experience at Port Lympne. © Photo by Dave Rolfe.