In conceptual terms, Bauhaus emerged out of late-19th-century desires to reunite fine and applied art, to push back against the mechanization of creativity, and to reform education. Gropius envisioned the Bauhaus as encompassing the full totality of artistic media, including fine art, industrial design, graphic design, typography, interior design, and architecture.
Influenced by 19th and early 20th century artistic directions like The Arts and Craft Movement, Art Nouveau and its international incarnations Jugendstil and Vienna Secession, Bauhaus itself possibly became the most influential modernist art school of the 20th century. Its approach to teaching and the relationship it established between art, society, and technology had a major impact both in Europe and in the United States long after its closure under Nazi pressure in 1933. The origins of all of these movements lie in the late 19th century, in anxieties about the soullessness of modern manufacturing, and fears about art's loss of social relevance. They all sought to level the distinction between the fine and applied arts, and to reunite creativity and manufacturing; their legacy was reflected in the romantic medievalism of the Bauhaus ethos during its early years, when it fashioned itself as a kind of craftsmen's guild. But by the mid-1920s this vision had given way to a stress on uniting art and industrial design, and it was this which underpinned the Bauhaus's most original and important achievements.
Professor Gerry McGovern, Chief Design Officer Land Rover, has had a life-long
love affair with Modernism. In his opinion, "There is a lot of over intellectualisation about the Bauhaus movement. Bauhaus was certainly very influential, but its main purpose was to bring together fine arts and crafts, such as furniture making, lifestyle and household products. Post Industrial Revolution, everything was mass-produced, and a lot of it wasn't very good, there was no design literacy. At the other end of the spectrum, you had the world of fine arts, painting and sculpture, which looked down on the 'lesser' arts and crafts. Bauhaus  was about the democratization of creative products. Original pieces became very expensive but the designs have been copied by big manufacturers worldwide, making them available to most people." The school was also renowned for its extraordinary faculty, who subsequently
led the development of modern art – and modern thought – throughout Europe
and the United States. A key aim of the Bauhaus pedagogical approach, one which applied across all courses, was to eliminate competitive tendencies, to foster not only individual creativity but also a sense of community and shared purpose. "A lot of what was done in the Bauhaus school was quite experimental for its time," comments Prof McGovern,
"for instance, one of my favourite Bauhaus artists, Josef Albers, was a stained glass artist and was hired by Gropius to teach handicrafts, together with other artists such as Oskar Schlemmer, Wassily Kandinsky and Paul Klee. Albers is considered the founding father of modern printmaking. Up until that point, people in their houses wouldn't have had any modern art on their walls, but thanks to Albers and the Bauhaus school, lithographs and silk- screen printing techniques were developed and made art available to all."
The stress on experiment and problem-solving which characterized the Bauhaus's approach to teaching has proved to be enormously influential on contemporary art education. It has led to the rethinking of the 'fine arts' as the 'visual arts', and to a reconceptualization of the artistic process as more akin to a research science than to a humanities subject such as literature or history. It is no surprise that many of the Bauhaus's most influential and lasting achievements were in fields other than painting and sculpture. The furniture and utensil designs of Marcel Breuer, Marianne Brandt, and others, paved the way for the stylish minimalism of the 1950s-60s, while architects such as Walter Gropius and Ludwig Mies van der Rohe were acknowledged as the forerunners of the similarly slick International Style that is so important in architecture to this day.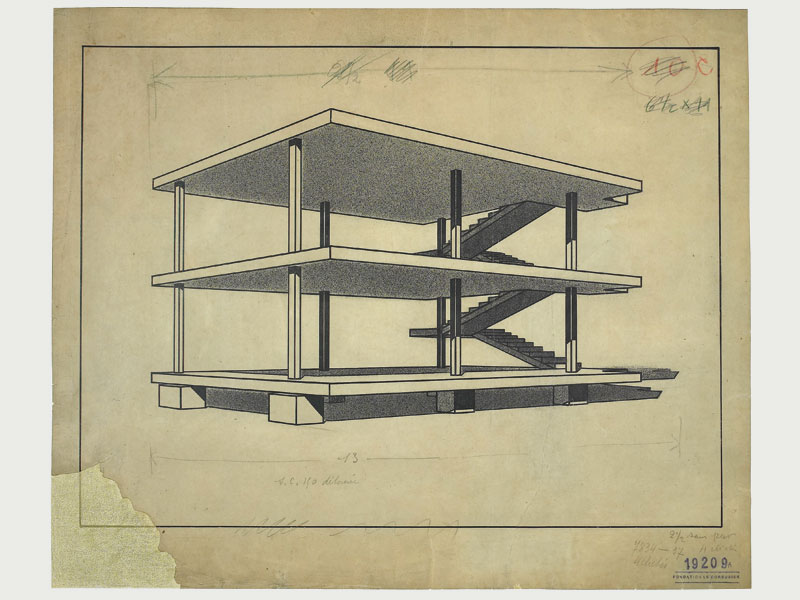 From a young age, Prof McGovern was attracted to Bauhaus product design, particularly to Breuer's furniture, "The first piece of furniture I ever bought, before I went to college, was a Wassily chair, which together with the Cesca chair, both by Breuer, are two of the most iconic furniture designs of the 20th century. I love the severe visual language of these designs, the Wassily leather strapping against a tubular steel frame, which Breuer apparently thought of after looking around old aircraft scrapyards." The influence of Bauhaus in other 20th century design movements like Modernism was quite dramatic. "If you look at the evolution of modernist design," analyses Prof McGovern, "its earliest period, the 20s, was the time defined by Bauhaus design and its rudimentary, quite elemental principles. If you look now at pieces of Bauhaus furniture, they seem very primitive, very industrial, but Bauhaus influenced all the big manufacturers in product design, such as Herman Miller or Ames."
Curiously though, despite its influence on industrial design in general, there is no evidence of it having an impact in the car industry per se. As Prof McGovern stated, "At the end of the day, car manufacturing was primordially an industrial affair, with design being second to function. As Henry Ford famously said, 'You can have it in any colour as long as it is black.' It wasn't until after WWII that car manufacturers recognized the importance of design as a market differentiator. "It was the Americans who led the way, developing cars of incredible proportions and designs, reaching the zenith in the mid to late 50s, during what was called 'The style wars' between GM, Ford and Chrysler. This is for me, the most influential period in car design. In the 50s, European cars simply looked like miniature American cars. Eventually, the Europeans got good at building cars and at infusing them with personality; good examples of which are some of the early BMWs and Alfa Romeos. Later came the Japanese, who learnt much quicker how to make cars, and finally, the Koreans and the Chinese.
"In our case (Land Rover), we try to harness engineering and design together in harmony. It could be said that if you actually told young designers too much about the engineering, and they became more cognizant of it, that may make them less creative, whereas if they don't know anything about the way you are going to manufacture something, their creativity can run free. However, you'll get a lot of stuff that you can't make. So you have to reconcile both."
One could say that furniture design and architecture are the disciplines where Bauhaus was best represented. The famous Maison Dom-Ino by Le Corbusier was a revolution in residential architecture. It was a prototype as the physical platform for the mass production of housing. The name is a pun that combines an allusion to domus (Latin for house) and the pieces of dominoes, because the floor plan resembled the game and because the units could be aligned in a series like dominoes, to make row houses of different patterns. As Prof McGovern explains, "The work of Le Corbusier was very influential and very austere. He believed that a house was a machine for living. A personal favourite is his Villa Savoye, the purity of its design, the black and white… I find it very compelling." In 1925, the Bauhaus moved to the German industrial town of Dessau, initiating its most fruitful period of activity. Gropius designed a new building for the school which has since come to be seen not only as the Bauhaus's spiritual talisman, but also as a landmark of modern, functionalist architecture. It was also here that the school finally created a department of architecture, something that had been lacking in its previous incarnation.
In 1928, a worn down Gropius stepped down, turning over the helm to the Swiss architect Hannes Meyer. Meyer, who headed up the architecture department, was an active communist, and incorporated his political ideas into student organizations and teaching programs. The school continued to grow in strength, but criticism of Meyer's Marxism grew, and he was dismissed as director in 1930. After local elections brought the Nazis to power in Dessau in 1932, the school was again closed and relocated, this time to Berlin, where it would see out the final year of its existence. In Berlin, the Bauhaus briefly survived under the direction of the architect Ludwig Mies van der Rohe, a famous advocate of functionalist architecture latterly associated, like Gropius, with the so-called International Style. Mies van der Rohe struggled with far poorer resources than his predecessors had enjoyed and with a faculty that had been stripped of many of its brightest stars. He attempted to extricate politics from the school's curriculum, but this brief rebranding effort was unsuccessful, and when the Nazis came to power nationally in 1933, the school was closed indefinitely under intense political pressure and threats.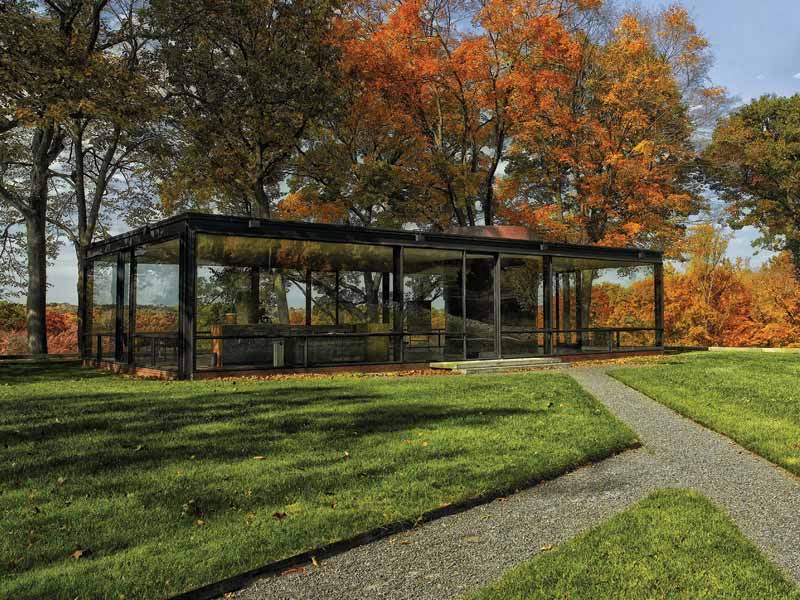 Famous artist inspired by or following Bauhaus include Paul Klee, Marcel Breuer and Vassily Kandinsky, whose works almost never feature human figures, focusing mainly in depicting towns and landscapes, using deep swaths of colour for depth and character. In America, Philip Johnson, designed his famous Glass House inspired by Mies van der Rohe's Farnsworth house. The building is an essay in minimal structure, geometry, proportion, and the effects of transparency and reflection; it is considered one of the first, most brilliant works of modern architecture. Another iconic modernist design by Philip Johnson is the Seagram Building, a skyscraper in in Midtown Manhattan. The integral plaza, building, stone faced lobby and distinctive glass and bronze exterior, were designed by Mies van der Rohe, whilst Johnson designed the interior of The Four Seasons and Brasserie restaurants. He famously had lunch at The Four Seasons everyday.
We are seeing in our days a resurge of Modernism, a phenomenon that Prof McGovern has observed himself: "Modernism is certainly becoming more popular nowadays. Its roots are in the 20s, when Bauhaus was at the zenith of its popularity; unfortunately the war stopped everything. The next iteration of Modernism is found in the mid 20th century, and a lot of it actually in Britain. I think modernism has returned to favour because people recognize the beauty in it and realise that it is a great way to design future living; and it can be warm, it can be collected, it can have character. Personally, I would much rather live in a modern house than in a traditional one. Maybe this is because I grew up in Coventry, so my preference has always been looking forward. Bauhaus looked forward. Another reason why Modernism is coming back is as a reaction to the Postmodernism of the 70s and 80s. Philip Johnson himself had a postmodernist period, during which he designed the Miami Art Museum, the Crystal Cathedral in Garden Grove, California and 550 Madison Avenue among others.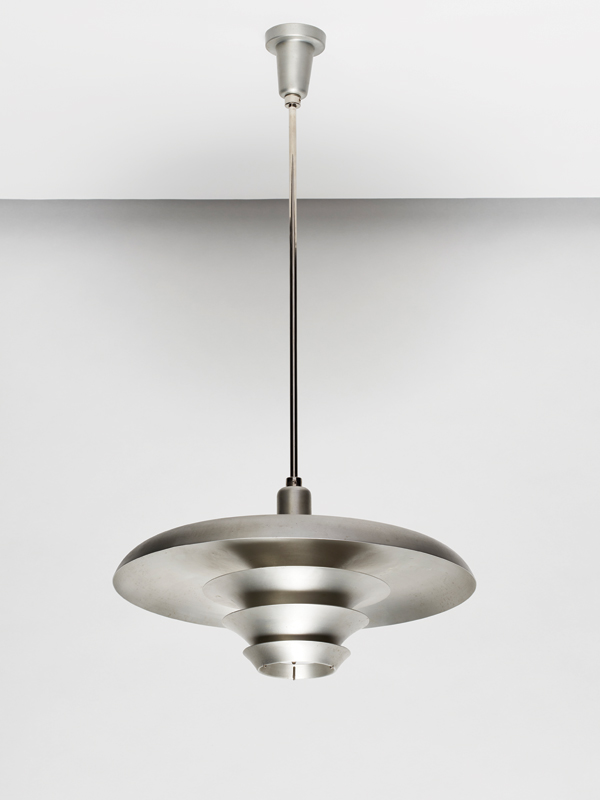 "Furthermore, nowadays there is far more connectivity; people are much more aware about what is happening in the rest of the world. I had the chance to meet Pierre Koeing a couple of times. He was the architect who designed the famous House Study #22, another icon of modernist architecture. I asked him who had influenced him and he said "Nobody" and added, "I know you think I'm being arrogant, but I'm not." I understood what he meant. At the time, TV was still in its infancy and it was very difficult to be aware of what other designers were doing in other countries, let alone in other continents."